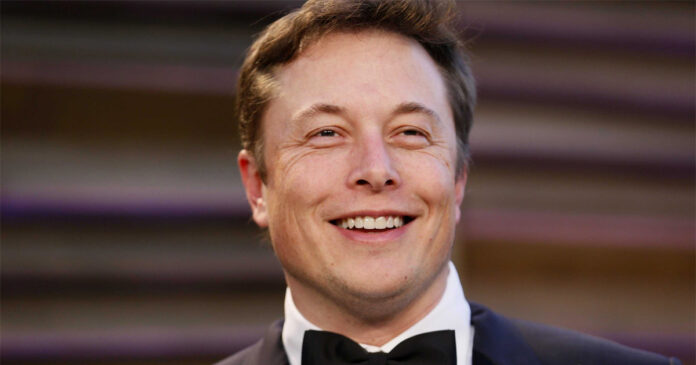 The world's richest man, Elon Musk, has said he can no longer indefinitely pay for the critical satellite services in the Ukraine, which his company SpaceX has been funding, at a cost of $80-million so far. He has allegedly asked the Pentagon to start helping to fund the service.
Fans of Musk, who was born and brought up in South Africa, say his request is reasonable since nobody expects companies like Boeing and Northrop to work for free, and SpaceX was generous in donating what they have.
According to a tweet from Ukraine Vice Prime Minister Mykhailo Fedorov, Elon Musk "is among the world's top private donors supporting Ukraine. Starlink is an essential element of our critical infrastructure."
Musk thanked the VPM for "clarifying this ????", and said that currently Starlink is the only communications system still working at the warfront. All "others are dead". He said: "Russia is actively trying to kill Starlink. To safeguard, SpaceX has diverted massive resources towards defence. Even so, Starlink may still die."
Musk says that internet fibre, phone lines, cell towers and other space-based war communications have been destroyed. Just on Wednesday, Federov reported that over 100 cruise missiles attacked ?? energy and communications infrastructure; and it was only thanks to Starlink that connection was restored in critical areas.
To someone who asked if Starlink is "literally keeping the Ukraine resistance going", Musk replied: "Starlink is the primary communications system of the Ukrainian army on the war front. If anyone else wants this job, please be my guest…"
The South African expat, who also holds Canadian and US citizenship, was recently added to Ukraine's Myrotvorets kill list, a list which includes 327 children. The list is apparently real although nobody knows the author of it.
Musk called the listing "concerning" and shared a link to Wikipedia explaining the list. He asked: "Are there citizens of nations who are helping Ukraine on this list?"
A reporter for Kyiv Post said Musk's Starlink has been a "game changer in the war". He said reports of Musk asking for the Pentagon to start paying for it come days after "Ukrainian Ambassador @MelnykAndrij told Musk to 'fuck off'."
Musk responded: "We're just following his recommendation ?‍♂️"
Of reports that Musk spoke to Putin before setting out a Ukrainian peace plan (which controversially included Ukraine ceding Crimea to Russia), Musk said it is not true. "I have spoken to Putin only once and that was about 18 months ago. The subject matter was space," he clarified.
Musk said there's no point talking to Putin at the moment as his and Ukraine's demands don't even come close to over-lapping.
The Starlink service was activated in the Ukraine in February, when war broke out, and thousands of terminals have been sent to the country by SpaceX. Musk's plan is for Starlink globally to generate funds for his mission to Mars.
As tensions between Russia and Ukraine heat up, and NATO is set to start nuclear drills involving B-52 bombers on Monday, observers are concerned that an Armageddon-type situation looms as each side escalates its response.
Musk said: "Russia has the ability to destroy USA & Europe utterly with nuclear missiles in less than 30 minutes & vice versa. A surprising number of people don't know this.
"Of course, it would be MAD to use them, but it is also MAD to be in this situation at all."
He says the problem with thinking that "no reasonable person would launch nuclear war" is that "if we were dealing with reasonable people, we wouldn't have war in the first place".
In slightly more positive news, SpaceX has safely delivered astronauts from the International Space Station back to Earth after 170 days away.
Splashdown of Dragon confirmed – welcome back to Earth, @Astro_Kjell, @Astro_FarmerBob, @astro_Watkins, and @AstroSamantha! pic.twitter.com/4zakQ1ZHLY

— SpaceX (@SpaceX) October 14, 2022