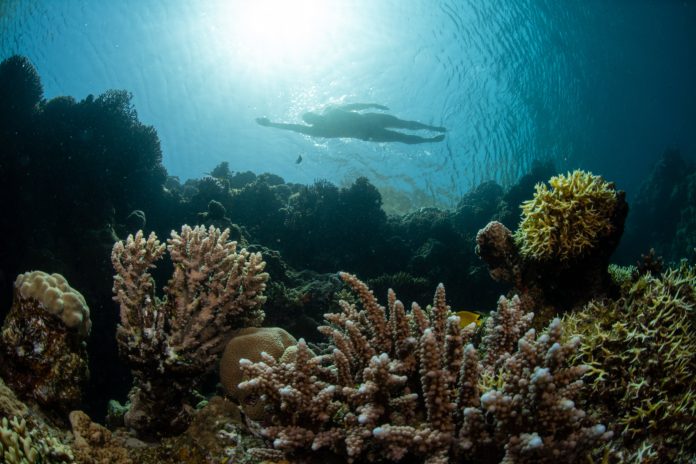 British-South African endurance swimmer Lewis Pugh – who is currently swimming across the Red Sea (the first person to ever do so!) – has swum into Sharm El-Sheikh with an urgent message for world leaders, who will be gathering at the Egyptian resort in three week's time for this year's crucial UN Climate Summit (COP27).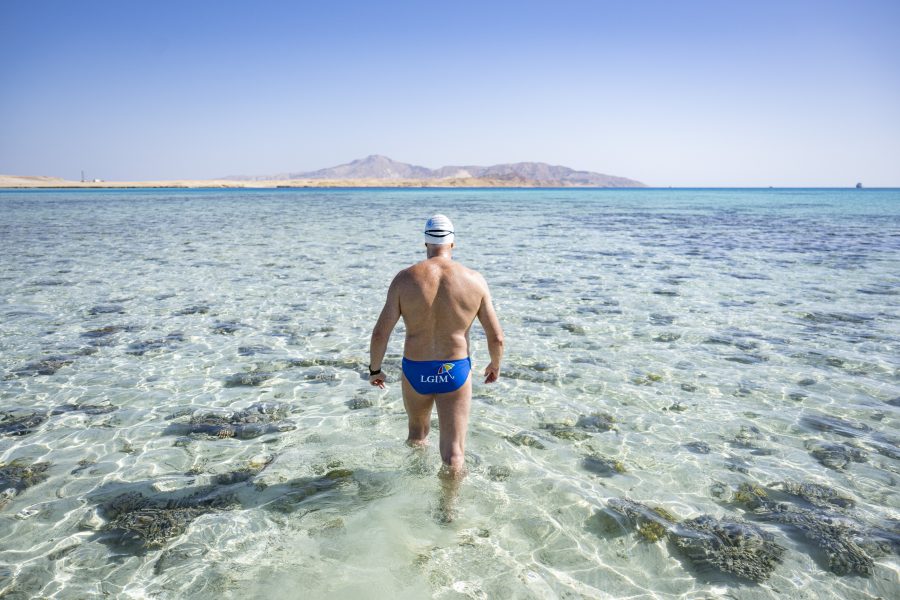 He says:
"I'm bringing world leaders a message: If we don't drastically cut our emissions, we risk losing all the world's coral reefs. That would be devastating."
The 52-year-old, who is the UNEP (United Nations Environmental Program) Patron of the Oceans, is tackling this challenging Coral Swim to urge heads of state, business leaders and delegates at COP27 to take "bold climate action".
Lewis says:
"Let's leave the talking behind and have some real action. It's what we do now and not what we say now that will determine the fate of Red Sea Coral Reefs and all of us."
Precious coral reefs, he says, are being destroyed by warming oceans. This two week 160km swim from Saudi Arabia to the Sinai Peninsula, Egypt, is the hottest swim of Pugh's life. (He's on Day 5.) Normally famous for his Arctic endeavours, this time he's swimming in water temperatures that can reach 31°C. The air temperature can exceed 40°C.
Pugh, who set off on 11 October, says "the water in the Red Sea is oppressively hot. It drains your energy almost instantly. And it poses serious risks to the body."
By swimming in this warm water for four hours a day, Pugh risks hyperthermia (the opposite of hypothermia) which can lead to dehydration and heat stroke, "which could severely damage my muscles and even my brain ?? ".
Lewis says every fraction of a degree of warming matters… for our bodies and for the planet.
"If we continue to overheat our planet, we're on course to lose 99 % of all coral reefs, and so much more. No matter where you are on this planet, this WILL impact you," he says, adding that this is why he is urging all nations to drastically cut their emissions without any further delay.
He has been joined along the way on his #CoralSwim by Egyptian swimmer Mostafa Zaki and Dr Mariam Saleh Bin Laden who just became "the 1st Arab, the 1st Saudi and the 1st woman to swim from Saudi Arabia to Egypt".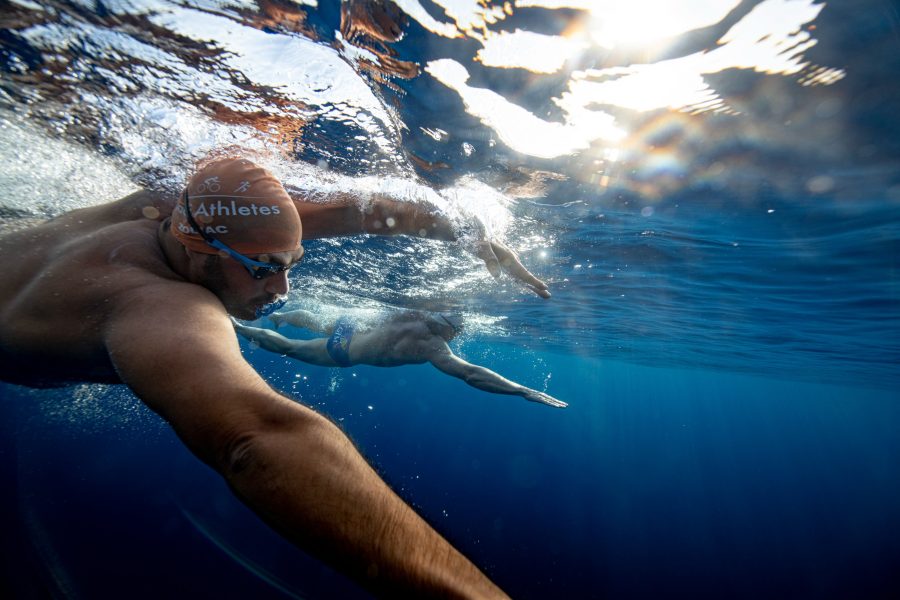 Lewis says: "There's an old African proverb: 'If you want to go fast, go alone. If you want to go far, go together.' I need to do both."
This is the first ever swim across the Red Sea from Saudi Arabia to Egypt, swimming over some of the most incredible and biodiverse coral reefs in the world.
"I don't know why they call this place the Red Sea. It's blue, blue, blue," he says.
Follow Lewis Pugh's #CoralSwim on Twitter.
? ANNOUNCEMENT ?

Tomorrow, I will begin the first swim across the Red Sea, to deliver a message.

Precious coral reefs are being destroyed by warming oceans. I am urging world leaders to take bold climate action at #COP27 ??? #CoralSwim @UN @UNEP @LGIM pic.twitter.com/fX8fv8xEMw

— Lewis Pugh (@LewisPugh) October 10, 2022
Reaching Sharm El-Sheikh was a symbolic moment in the #CoralSwim.

Catch up with Day 4?⬇@LGIM pic.twitter.com/VffNZyedLC

— Lewis Pugh (@LewisPugh) October 14, 2022
Today, Dr Mariam Saleh Bin Laden became the 1st Arab, the 1st Saudi and the 1st woman to swim from Saudi Arabia to Egypt. ???‍♀️?? (1/3) pic.twitter.com/KvZwW1nF2f

— Lewis Pugh (@LewisPugh) October 12, 2022
I've completed the first day of the #CoralSwim. ? Here's how it went ? pic.twitter.com/6vEjEW81Gj

— Lewis Pugh (@LewisPugh) October 11, 2022