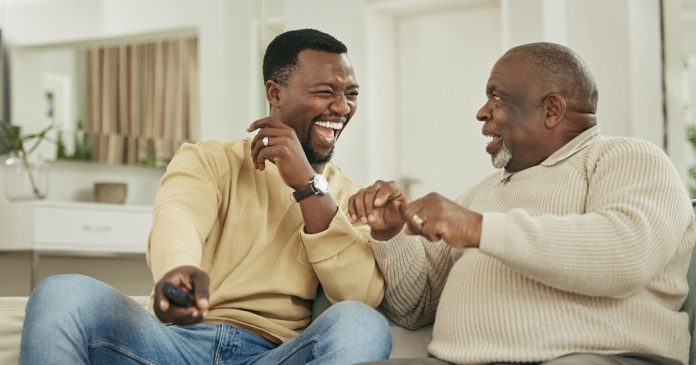 South Africans being, well South Africans, have responded with typical humour to the security alert issued by the US Embassy on Wednesday. The alert warned embassy staff and US citizens in SA about a possible terrorist attack expected on Saturday in the Sandton area of Johannesburg.
Locals immediately began tweeting memes and jokes about the challenge for terrorists to try and pull off an attack in South Africa where they'd more likely be foiled by load-shedding (electricity power cuts), potholes or armed carjackers. It didn't take long for someone to create the following satirical report which has been going viral on social media in the past few hours:
PLEASE NOTE THIS IS SATIRICAL!!!!
TERRORIST ATTACK ON BUILDING IN SANDTON FOILED DUE TO SA INGENUITY …
Apparently, three terrorist vehicles set out from different parts of Gauteng to converge on their target in Sandton.
Unconfirmed reports indicate that:
(i) Vehicle 1 hit a pothole in Daverton, blew tires, and declared that 'the others should go ahead without them' ….
(ii) Vehicle 2 stopped in Hillbrow to 'ask for directions', but were hijacked … the vehicle was stripped down and available 'on the market' as spares about 30 minutes afterwards …
(iii) Vehicle 3 did manage to get through to their target. However, due to 'loadshedding' they couldn't open the front doors to the building … it didn't have battery backup ….and they decided to retire to a nearby pub …
Unfortunately the pub was full of boere from Brakpan who didn't like the look of these terrorists and decided to bliksem them for fun.
The lesson is CLEAR … DON'T MESS WITH SA ……
Here we will moer you.
Memes and Jokes re: Sandton terrorist attack alert
Knowing SA very well terrorist challenge loading ????
Sandton #Terrorists pic.twitter.com/wrv9g87LmP

— STAR (@setlaletsatsi) October 26, 2022
You have successfully survived Covid19, your next task is to survive #Terrorists pic.twitter.com/SQAgHenxAS

— MANDLA-M ?? (@MandlaMhlanga_) October 27, 2022
#Terrorists knowing South Africans ??.those terrorists will be highjacked and robbed before they even reach Sandton. ???#Terrorists pic.twitter.com/8LeYEs1NUq

— DisaNtu™ (@saso_mahloane) October 27, 2022
#Terrorists South Africans doing shopping in Sandton this weekend pic.twitter.com/EUZKh00Edk

— Xolani Dust (@DustXolani) October 26, 2022
Why are these terrorists targeting South Africa? We are not fighting with anyone mus. We are just minding our business. #Terrorists pic.twitter.com/xMTC3VPVFS

— Tiyiselani Wa Bevhula (@TiyiBevhula) October 27, 2022
#Terrorists
Getting ready for those terrorists!✅️
Will be ready… pic.twitter.com/2v0sZ4NHev

— Jr van Potgieter?? (@JrVanPotgieter) October 27, 2022
Can't these terrorists just destroy everything that has record of our debts motho a thome on a clean slate debt free ? #Terrorists

— Nthabi the car sales lady (@Nthabey_N) October 27, 2022
Not everyone saw the funny side. Some South Africans suspect the US – or President Ramaphosa – has invented the alert:
This Sandton bomb thing is a threat from US America to destabilize South Africa for the role it plays in BRICS.
If Saudi Arabia joins BRICS with the influence it has on OPEC and reliance the West has on energy and oil, Balance of forces will quickly change!#Terrorists pic.twitter.com/vYonYHRSED

— Decolonizing Education ??‍???‍? (@SHUMBANKWALI) October 27, 2022
Americans are well-known for bombing foreign countries and calling it terrorist attacks.

That's how they get to occupy countries. It seems Sandton is on their radar.

— Sizwe SikaМusi KaMhlanga (@SizweLo) October 26, 2022
Why is the American embassy the only one that knows about this threat?
#Terrorists pic.twitter.com/YNg0PI8imi

— Jaba (@KalahariScripts) October 27, 2022
So #Terrorists are warning us about #Terrorists ???. Americans must think we dumb or something. pic.twitter.com/gaX21ijI2q

— Leviathan (@Abraham_Hamabra) October 27, 2022
And many South Africans posted survival tweets similar to this:
We survived Apartheid…we survived Ebola ….We survived listeriosis…We survived HIV …we Survived Guptas ….We survived Corona ….we Survived Bushiri #Terrorists are nothing pic.twitter.com/fJ5TgRlgP9

— RationQ (@Ration_Q) October 27, 2022
The USA and UK are planning a terrorist attack on SA to deflect attention from the phala-phala matter. Be safe people… they going to.unleash their terrorists from Mozambique.

— ANDILE MNGXITAMA (@Mngxitama2) October 26, 2022
I think this is a set up thing planned by both US and SA states to make Ramaphosa the messiah who will pretend to stop the attack or more attacks so that people can cherish him and look at him as the hero. Corrupt leader can do wicked things to regain the spotlight.#Terrorists

— NiisherPu (@NiisherPu) October 26, 2022