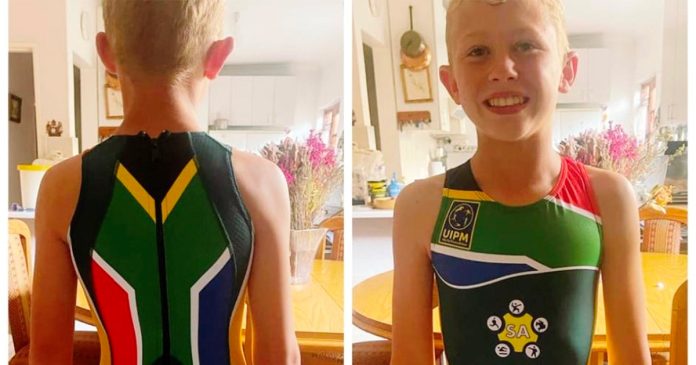 A primary school learner from Somerset West (less than an hour from Cape Town) is representing South Africa at the Biathle-Triathle World Championships which kicks off in Madeira, Portugal today. Almost 2,000 messages of support have poured in for young Cameron Hodge from Beaumont Primary School in the Western Cape.
The school called it an "Exceptional Sport Achievement" and said: "Good luck, Cameron. We are very proud of you!"
The four-day event from 27 to 30 Oct in Machico (on the island of Madeira) includes more than 600 athletes (647) from 31 countries, of all ages from Under 9 to Masters (60+).
South Africans are cheering Cameron on from home. The event will be streamed live. Some messages include this from Ollie Mahopo: "Cameron, you are carrying a whole country on your shoulders. South Africa is proud of you. You are in our thoughts and prayers. Go do your best young man. God Bless" and this from Tiisetso Gololo: "????????? Our Pride!!! You are already a winner Champ Cameron, just go have fun and make your mark!!!! You are raising the flag very high!!!! Enjoy every bit of this moment!!!! We salute you!!!!!??????????????????????????Wishing you all the best!!!"
Cameron's parents, Kim and Stephen Hodge, said:
"As Cameron Patrick Hodge's Parents, we would like to thank Beaumont Primary for the wonderful support, extending from the pupils, to his class teacher Mrs Seele and even a call from Mr Brown (the Principal).
Thank you to all the (Beaumont) page followers for the messages of well wishes and support, for all the shares, likes and loves.
It warms one's heart to know you belong to a fantastic school and community.
This is truly a warming experience for us as the parents but most importantly for Cameron, who has been reading some of the comments.
Thank you, thank you, thank you."
According to its social media page, Beaumont Primary School is a co-educational, parallel medium school that caters for learners from Grade R (Afrikaans only) to Grade 7. The school says it strives "to create an environment that brings out the best in each and every child".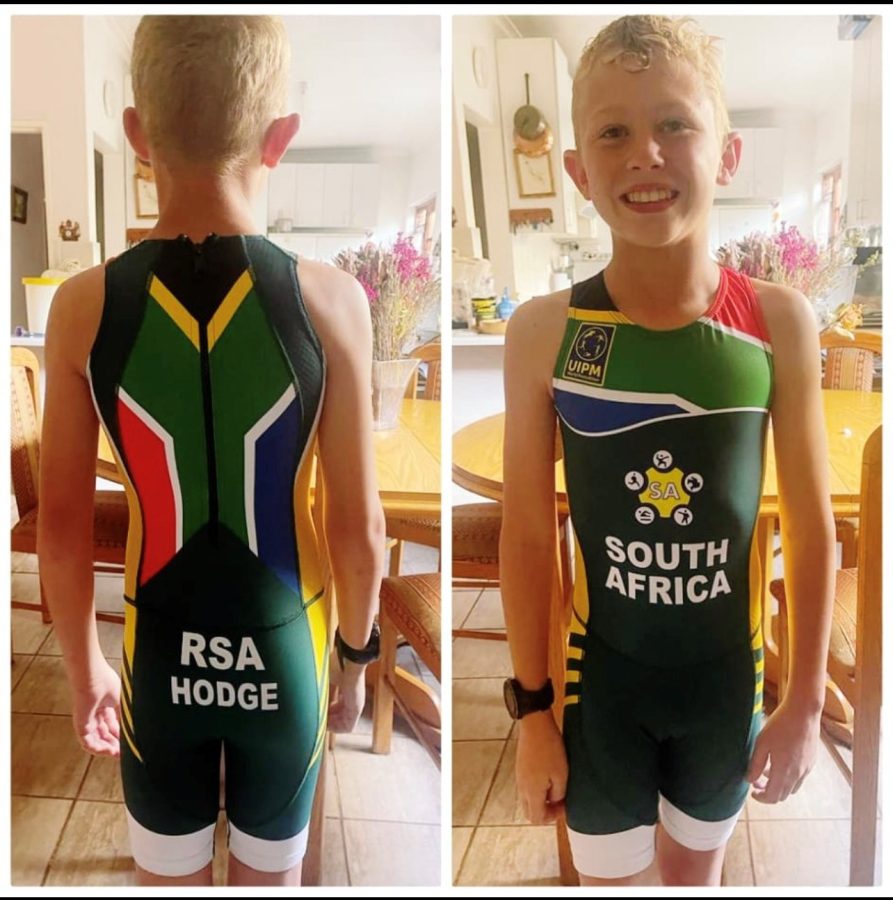 The South African Embassy in Portugal said there are a number of South Africans participating in the triathlons, but highlighted Cameron as one of the younger participants. "Best of Luck Cameron! South Africa's Honorary Consul, in Madeira, Mr. Goncalo Dos Santos, will be on hand to support and cheer on the South African Iron men and women participating in the UPIM Triathle World Cup. Good luck to you all!" said the Embassy.
The sequence of Biathle is run-swim-run, while athletes in Triathle compete in a swim-run- shoot format. The sport made its debut on the international stage at the UIPM Biathle-Triathle World Championships 2013 in Cyprus.
UIPM 2022 Biathle-Triathle World Championships Competition Schedule:
October 27: Biathle Mixed Relay
October 28: Triathle Mixed Relay
October 29: Triathle Individual
October 30: Biathle Individual
More: https://www.facebook.com/WorldPentathlon/