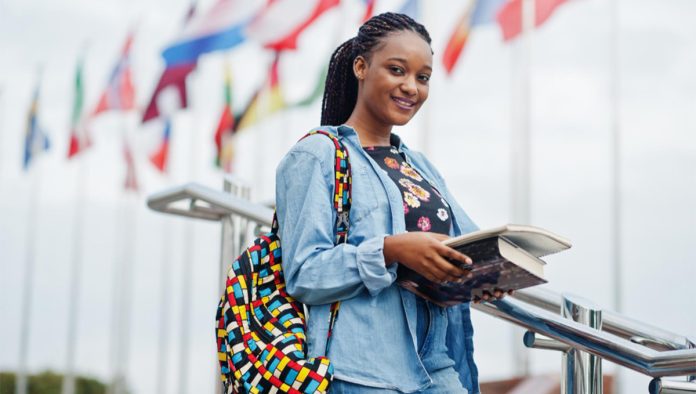 If you want to study anywhere other than Europe or North America, South Africa could be an option. South Africa is situated at the tip of Africa and is home to nearly 60 million people. The population is diverse, the nature is incredible, and there are a number of world-class universities that offer excellent education.
World-recognized degrees
Universities in South Africa include the University of Cape Town, Stellenbosch University, the University of Johannesburg, the University of the Witwatersrand, and the University of Kwa-Zulu Natal. The University of Cape Town is ranked 155 in the World University Rankings of four universities ranked in the top 500.
The degrees from all these universities are recognized worldwide. To be admitted to these universities, you will need proof of previous studies, and in some cases, you will need a certificate of English language proficiency. South Africa has 11 official languages, but English is the language of instruction at most universities.
Essay writing help
As an international student getting an education in South Africa, you might yourself a little overwhelmed at first with not having enough time to complete all your assignments. You should try some online help and reach out to an essay writing service to do the essays. Dissertations and other writing work. The popular write my essay service EduBirdie will not disappoint you. You will receive plagiarism-free, expert-level quality papers within the deadline, which gives you the time to learn for exams and get good grades.
Modest tuition fees
The tuition fees are not low, but they are modest in comparison with university fees in Western Europe or America. The South African currency is the rand, and if you come from countries like the UK or America, you will benefit greatly from the exchange rate.
Tuition fees will vary depending on where you come from and the university you choose. There are various scholarships available for undergraduate and graduate studies. They may be awarded for financial hardship or academic excellence.
International students pay the same as South African students if they come from Southern African Development Communities (SADEC) such as Namibia, Zimbabwe, Angola or Swaziland.
Study visas
Students who do not have South African passports need study visas to stay in South Africa for the duration of their studies. You will need to apply in person at the South African embassy or a consulate overseas, and you can only apply once you have a conditional offer from a South African institution.
Your study visa is valid for the full duration of your course or degree. Foreign nationals in the country on study visas can also work up to 20 hours per week during term time. To get your student visa, you will have to show you have the funds for tuition and living costs.
A vibrant, exciting country
South Africa has beautiful mountains, lovely beaches, and national parks like Kruger Park, where you can see wild animals like lions, elephants, and rhinos in their natural habitat. The bright sunshine offers plenty of opportunities for outdoor activities, and South Africans love braaing (barbequing). You can also visit places like Robben Island, where Nelson Mandela was incarcerated.
The cities have bars and world-class restaurants featuring many different cuisines. You need to try out some South African dishes that blend Dutch, Malaysian and French influences.
Crime levels are high in certain areas
As a foreign student, you need to be aware that crime levels are high in some areas of South Africa. Don't believe everything the media says, but you do need to know what areas to avoid. You can do some prior research on travel forums etc., but it's probably best to get this information from a university program coordinator or first-hand from locals you trust.
Public institutions may frustrate you
South Africa's public institutions may frustrate you. Things like the processing of documents can be very slow. Acclimatizing to African time is necessary, and you can't expect things to happen as quickly as in your own country. Another frustration is that Eskom, the South African electric public utility, has 'load shedding' times when the electricity supply is off.
Conclusion
As long as you are aware that crime is a problem in some places and that public institutions may not be that efficient, there are many advantages to choosing to study in South Africa. It's a country of diversity, stunning landscapes, and adventures. It also has top universities that offer internationally recognized degrees. You can enjoy the beautiful natural environment, excellence in education and modest tuition fees.
Author's Bio
Mary Cardoza is an academic writer who entered the field of writing as she had a great passion for helping students who face the heat of completing endless assignments throughout their school and college life. She herself faced this when she was a student, and it greatly motivated her to help students in planning and doing their essays, thesis, dissertations and term papers.