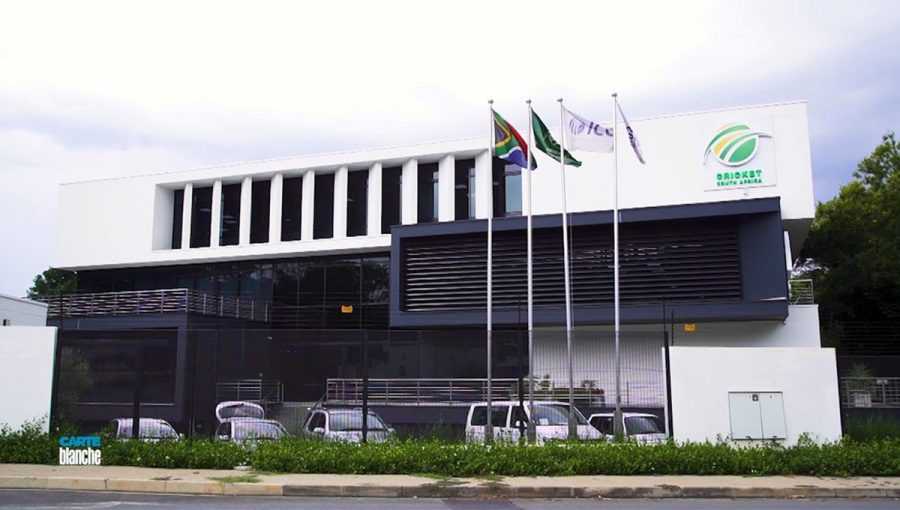 Carte Blanche: SA Cricketers Choking, Hillbrow's Guardians and Kuruman's Devastating Fall
Here's what's coming up on Carte Blanche this weekend. You can watch the show on Sunday 13 November in South Africa on DStv Now or stream it overseas in most countries on Showmax from Tuesday 15 November if you're abroad. South African Cricket: All Choked Up Another year, another debacle for South African cricket. After […]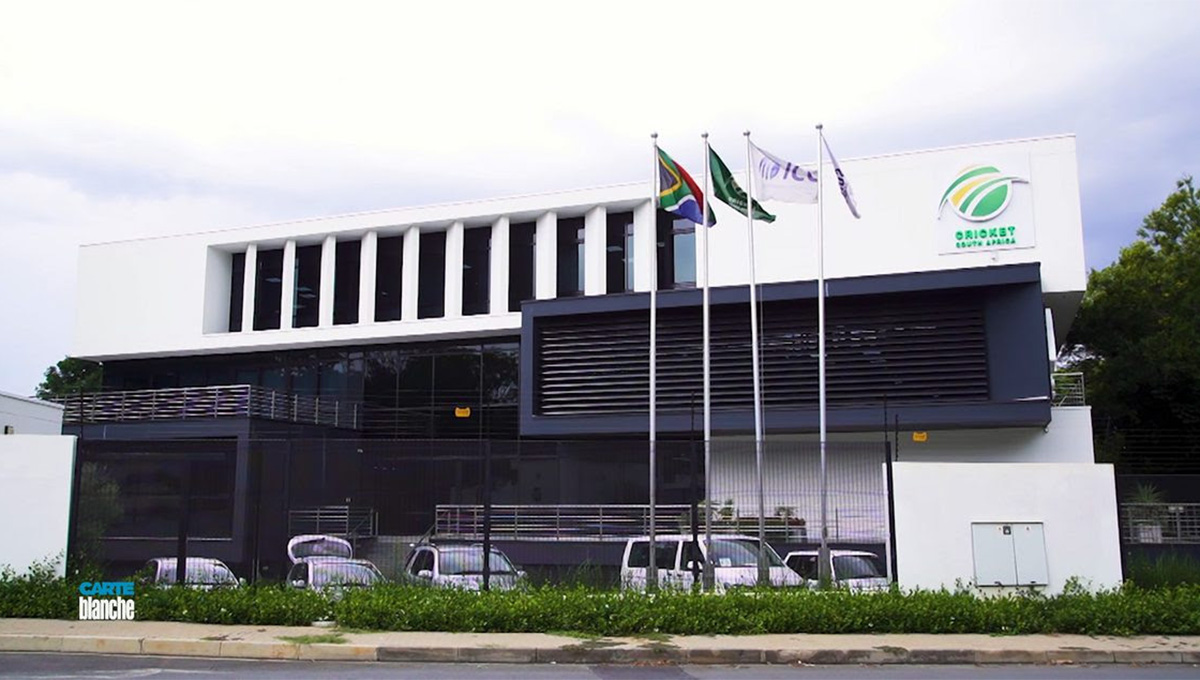 Here's what's coming up on Carte Blanche this weekend. You can watch the show on Sunday 13 November in South Africa on DStv Now or stream it overseas in most countries on Showmax from Tuesday 15 November if you're abroad.
Another year, another debacle for South African cricket. After a promising win against India, defeat to Pakistan and then – of all countries – The Netherlands sent the Proteas crashing out of the T20 World Cup in Adelaide.
It's the latest in a series of painful exits from the 50 and 20 over global showdown since re-admission in 1992. Always full of promise, the Proteas have consistently failed to deliver – the much-maligned "chokers" tag weighing ever more heavily.
Years of maladministration, with hundreds of millions of rands in losses, have left the game in an existential crisis at a time when the very nature of world cricket is changing, and cricket boards are all turning to domestic T20 leagues for financial salvation.
How does South African cricket pick itself up and move forward in a time of upheaval for the world game? (Producer: Julian Sun | Presenter: Claire Mawisa)
Watch the show overseas | Watch in SA on DStv Now
OVER AND OUT? 🏏
Following another humiliating defeat at the #T20WC2022, are you confident the #Proteas have what it takes to turn things around?
Join #CarteBlanche this Sunday at 7pm on @MNet channel 101 as we speak to @GraemeSmith49 about the future of SA #cricket.

— Carte Blanche (@carteblanchetv) November 11, 2022
Also on Carte Blanche this Sunday 13 November
A recent warning by US authorities of a possible terror attack in Sandton immediately raised fears that the intended target was the annual Pride parade. In the absence of hard facts, it was at best an educated guess, but one not without merit. Despite the strides made in recognising the rights of the LGBTQI+ community, stigma and prejudice are rife. In a story about the transformative power of love and acceptance, Carte Blanche speaks to people living beyond the limitations society has placed on them, working to create acceptance for everyone's right to choose who they want to love. (Producer: Hein Kaiser | Presenter: Masa Kekana)
Watch the show overseas | Watch in SA on DStv Now
https://youtu.be/bCqRGLFWv1Y
Residents of Kuruman are traumatised: Armed robberies and violent attacks in broad daylight, drive-by shootings, and corruption. And if crime weren't enough of a problem, gross service delivery failures have left this famed stopover for tourists and adventurers in the Northern Cape in crisis. The Eye of Kuruman, a natural spring with 20 million litres of crystal-clear water bubbling to the surface every day, was once known as the Oasis of the Kalahari. But pollution from a defunct sewerage system and poor bylaw enforcement is seeing this pristine life source wasted. Carte Blanche investigates the residents' plight and presses the powers that be for answers. (Producer: Stenette Grosskopf | Presenter: Derek Watts)
Watch the show overseas | Watch in SA on DStv Now
Overcrowded, restless, volatile. A neighbourhood where anything can happen, and life is cheap. But despite the grime and crime, people still stream into Hillbrow desperate for the promise of a better life that comes with big city life. Hillbrow-born and raised, Carte Blanche meets a guardian fighting to keep chaos and lawlessness at bay. With his invisible army of undercover informants and patrollers keeping an ear to the ground, he works to tip the odds in this dog-eat-dog suburb where buildings are hijacked and stripped bare, alcohol and violence flow freely, and drug addicts camp out on the streets. It's a full-time job for a security company working to keep some spaces safe for the area's residents and remaining businesses.(Producer: Nicky Troll | Presenter: Masa Kekana)
Watch the show overseas | Watch in SA on DStv Now
https://youtu.be/CU2qMT_e5a0
"I played pool in Hillbrow through much of the early 90's. I was a student at what was then the Rand Afrikaans University and, on a good night, could earn some extra cash at the tables run by hustlers at the now-closed Hotel Quirinale. It was edgy back then, a far cry from the Café Wien and Three Sisters era with its Espresso and strudel weekend afternoons. But it was textured and interesting, nonetheless. I haven't been back there in a very long time, but I doubt there'd much money to be made these days by a cocky politics student with fancy fold-up pool cue. Not one without a significant security detail." – John Webb, Executive Producer
Watch the show overseas | Watch in SA on DStv Now
PICKS OF THE WEEK
Getting Confrontational: Carte Blanche Podcast
You've seen Masa Kekana and Claire Mawisa running after alleged baddies over the years. But have you ever wondered what it takes to confront supposed wrongdoers?
[LISTEN] You've seen @MasaKekana and @clairemawisa running after alleged baddies. But have you ever wondered what it takes to confront supposed wrongdoers? They take us behind the camera and chat all things confronts. #CarteBlanche #CBPodcasthttps://t.co/E1nw1kIe4W

— Carte Blanche (@carteblanchetv) November 6, 2022
Miracle Man
In life, he gained a reputation as a man of miracles – the heart and soul of his congregation, and a firm believer in resurrection. But more than 435 days since his passing, the well-known pastor is yet to be buried or, in fact, resurrected. While his body remains at a funeral home, it's business as usual at his church – complete with counselling sessions with the deceased pastor, for a fee. Carte Blanche investigates.
Watch the show overseas | Watch in SA on DStv Now
It is sad that firm believes of Jesus Christ forget the fundamental of Christ teachings. We are all here to serve a purpose. Pastor Siva served his purpose and the family need to give him a farewell service and allow him his dignity.

— Justin Naidoo (@naidooj762) November 7, 2022
If you're overseas – you can watch #CarteBlanche from Tuesdays, and thousands of other popular local South African shows & movies by subscribing to Showmax International now. You can try it FREE for 14 days. 
Carte Blanche is on M-Net & M-Net HD [101], 13th November at 19:00 & again on M-Net Plus 1 [901] at 20:00
***
Please note: Carte Blanche is only available to international Showmax subscribers in Andorra, Australia, Austria, Belgium, Denmark, Finland, France, Germany, Greece, Iceland, Indonesia, Ireland, Italy, Liechtenstein, Luxembourg, Malta, Monaco, Netherlands, New Zealand, Norway, Portugal, San Marino, Spain, Sweden, Switzerland, United Kingdom. Not all titles are available in all territories. Showmax brings you the best South African series and movies, from the classics to the latest releases, from complete box sets to kids' favourites.