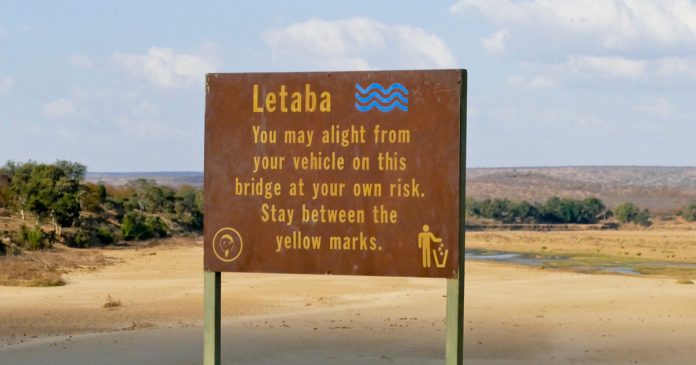 The Kruger National Park (KNP)'s Letaba Rest Camp is currently buzzing with cicada species. KNP said in a statement on Tuesday that "visitors are hereby informed of their noise which can be amplified by multitudes of insects into an overpowering hum".
Blame the males! They make this noise – by vibrating membranes on their abdomens –  to express alarm or attract mates, according to National Geographic. The cicadas' life-cycle is intriguing – underground for most of their life, they emerge when conditions are right for them, and then die within four to six weeks. 
"Cicadas are famous for their penchant of disappearing entirely for many years, only to reappear in force at a regular interval," explains KNP spokesperson Isaac Phaahla.
"Their abundance at Letaba this year was compounded by the late rains which the camp received, followed by the warm weather so their breeding was higher than normal. Although harmless, the insects are attracted to light and we advise guests to keep their unit doors closed in the evenings as well as keeping the veranda light off where possible.
"Though this is a natural phenomenon, we would like to apologise for any inconveniences the insects might cause," says Phaahla.
Fortunately, although up to 1.5-million cicadas can crowd into a single acre, they don't create destructive plagues like some locusts do. "Unlike locusts, cicadas don't eat vegetation but rather drink the sap from tree roots, twigs, and branches," says National Geographic.
More information on cicadas can be viewed here: http://animals.nationalgeographic.com/animals/bugs/cicada/