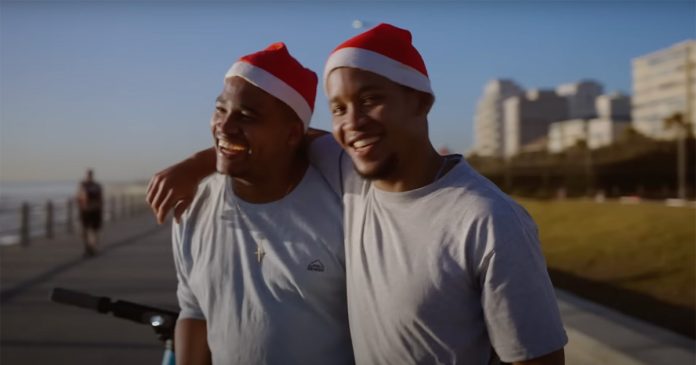 Capetonian singer-songwriter David Watkyns has created the most beautiful Christmas song for the southern hemisphere (well, for Cape Town particularly). It's called 'Christmas in Cape Town', and you're going to love it. And if you're abroad… grab a tissue, it may just make you weep with love and longing.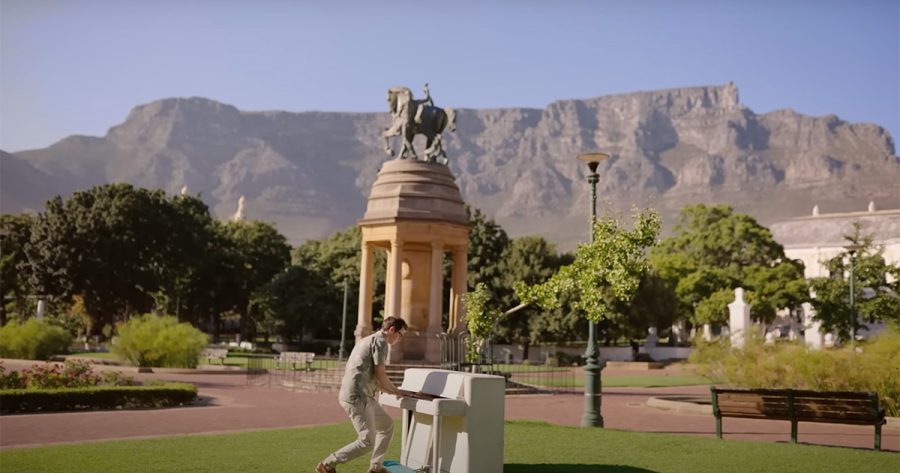 With breathtaking scenery, sunny skies and summer smiles, the video is laden with lyrics that celebrate the unique beauty of a sunny Christmas in the southern hemisphere. You may not see any snow fall, but "underneath the blue sky, Is a perfect summer's day, with beaches filled with people"… "Cause when it's Christmas in Cape Town, There's happiness and joy"… and with the sun shining brightly "Over mountains and the seas", "It's a special place, to be". (See full lyrics below the video.)
This is the South African Christmas song we've all been waiting for, sung exquisitely by the very talented David Watkyns, who started playing the piano when he was just seven.
One YouTube fan said: "Yay…. Finally a Cape Town South African depicting what our Christmas is like. I've experienced a white Christmas but our sunny SA'n Christmas is just perfect for me. What a lovely voice. Thank you for sharing."
Another added: "Beautiful song. ❤️ I've watched it so many times. It's made me feel so home sick. 😢 Miss my family and friends . There is no other place like CT ❤️🇿🇦"
In the music video, by Josh Hayman, David is joined by the Langa Community Advice Services Staff, Deacon Edmund Bourne, NAC Cape Town Young People's Choir and many more.
WATCH David Watkyns: Christmas in Cape Town
David grew up in a musical family (listening to his dad's 16,000 vinyl collection!). He has performed with Arno Carstens and been a member of the Springbok Nude Girls. His session playing and songwriting credits include Mike Rutherford (Genesis, Mike and the Mechanics), Jack Hardman (Good Boy), Zolani Mahola (Freshlyground), Judith Sephuma, Jimmy Dludu, and Gabriela Diamond, according to his profile on YouTube.
David has performed around the world (Africa, Europe and Asia and won the MELA Award for Contribution by Youth to South African Music Industry.
Christmas In Cape Town LYRICS
You won't see any snow fall
At this time of year
No reindeer in the valley
As the Mistletoe appears
And underneath the blue sky
Is a perfect summers day
with beaches filled with people
All the beauty on display
Cause when it's Christmas in Cape Town
There's happiness and joy
And smiles upon the faces
Of every boy and girl
The sun is shining brightly
Over mountains and the seas
When it's Christmas in Cape Town
It's a special place, to be
Take a walk on Table Mountain
Or the grand parade
And we'll see the minstrels dancing
With an umbrella for shade
In the night-time there'll be music
New people you can meet
And the lights will shine down brightly
All the way down Adderley Street
And there's not another place I'd rather be
Cause when it's Christmas in Cape Town
There's happiness and joy
And smiles upon the faces
Of every boy and girl
The sun is shining brightly
Over mountains and the seas
When it's Christmas in Cape Town
It's a special place, to be
When it's Christmas in Cape Town
There's happiness and joy
And smiles upon the faces
Of every boy and girl
The sun is shining brightly
Over mountains and the seas
When it's Christmas in Cape Town
It's a special place, to be
(to be)
And the sun is shining brightly
Over mountains and the seas
When it's Christmas in Cape Town
It's a special place, for me
Follow David Watkyns:
https://www.instagram.com/davidwatkyns/
https://davidwatkyns.com/links.html