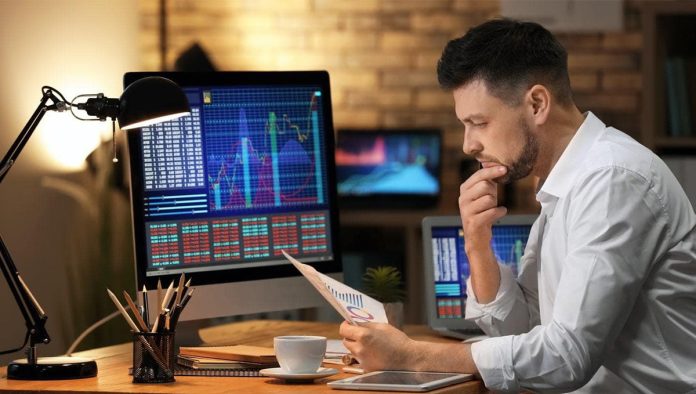 Would you like to trade with an advantage? Now, you can properly predict the point at which buying and selling could become lucrative for you before making any financial decisions.
Webtrader that aids you in trading: Due to its web-based nature, it provides quick order execution capabilities for trading on the FX market.
WebTrader is an intuitive web-based trading tool that enables you to trade in the financial markets without a dealing desk from any location in the globe. This guide will give you a tour of how this platform works and how effective it is in financial market trading.
How effective it is?
In forex trading, a variety of platforms are available, providing a wide range of capabilities, from the most basic to the most advanced for seasoned traders. Presently, Webtrader is the platform that traders utilize the most. Implementing it, FX traders can start and settle positions online without needing to install any software. Traders can monitor bid-ask spreads, prevent loss and take-profit orders, and keep track of all open positions using a web browser. Many traders worldwide find this platform to be appealing due to its user-friendly layout.
Links to the trader's web trading system will appear after opening an account with the broker. He can access his whole trading history through the online webtrader, as well as all possible forex trades by following and clicking the link once. Additionally, this platform is very trade-convenient in regards to its capabilities and benefits, and it enables you to quickly create a transaction by utilizing emerging technology. By monitoring your trading activities out and about, you may profit from the world markets.
Features:
This remarkable platform is featured with;
+50 indicators

Sophisticated charting tools

Drag-and-drop order control

Prefixed layouts

Marketplace comparisons

Account administration

Incorporated analysis & calendar

Convenient transactions

In time trading tips and tricks

Conduct trade with one click

detailed technical analysis
What makes a Webtrader successful?
Let's discuss the main reasons why it is so popular among traders.
All current browsers are functional with the Web Trader platform.

It guarantees the safe transmission of information across all platforms.

By going to My Account from within Web Trader, you can deposit money or initiate a withdrawal.

Layouts can be customized in every way. Any size and position are possible for windows.

On one chart, you may compare different markets.

As long as the quantity of each position differs, you have the freedom to close positions in the same market in the order you want.

Access to every kind of account.

Many interfaces are available for work.

For the market analysis, use balance charts.

A vast variety of trading tools.

Current market analysis and news.

Trade without the involvement of a dealing desk

Choose a ratio that fits your trading style and plans to take advantage of the fastest execution available.

Great and controlled monitoring.
Get to know its Downside:
When using WebTraders for the first time, traders require time to gain solid knowledge because different platform presentations among brokers might be confusing. Also, it has fewer technical indicators available than MT4. Besides, the majority of WebTraders continue to emphasize straightforward trading, making it less suitable for users of sophisticated trading platforms.
Can a demo account support webtrader?
Yes, you can access WebTrader by opening a free demo account. Before stepping onto the actual markets, you can test out various trading methods on demo accounts without taking any financial risks. Additionally, you can change to a real account at any time.
Is it safe to use CM trading webtrader?
Well, answering this question doesn't bring a second thought but say, "Yes, it is quite safe and reliable". Why? __ Because CM trading is an award-winning forex platform embracing 10 years of excellence and experience. Hence, it is obvious that CMTrading Webtrader is among the most important advancements in the forex marketplace. With just one click, it exposes you to a wide range of currencies and marketplaces. Moreover, all client information is safeguarded against hackers using data encryption and even a more thorough authentication process. It is difficult for anyone to misuse the information you store in your account because the entire database is secured and even encrypted.
Final thought:
The best platform for swift execution in a fast-paced trading environment is Web Trader. Well, one of the most frequently discussed web trader platforms among traders is CM Trading. Its Webtrader is a top-notch trading platform that you can trust.  It has everything, from precise currency transactions to a high degree of privacy.
By: Saad Ali an enthusiastic professional who loves to serve the community with amazing pieces of writing.