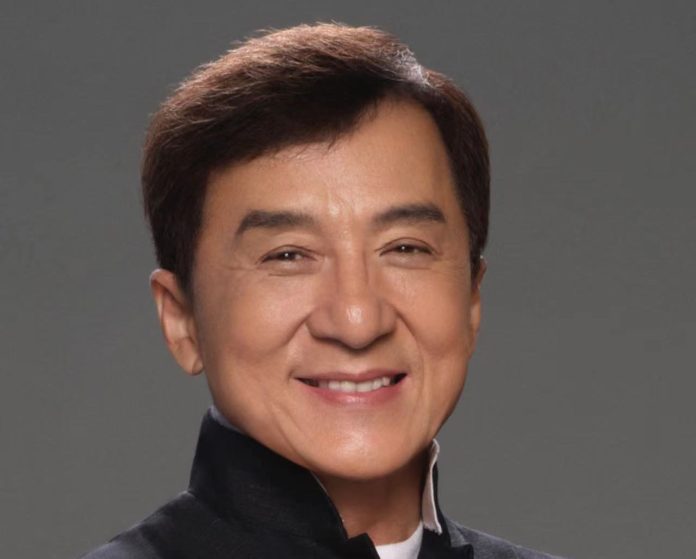 Honorary Oscar award winning actor, Jackie Chan, came to Jeddah, Saudi Arabia, for an in-conversation at the Red Sea International Film Festival (RSIFF), coinciding with the 60th anniversary of his film career.
Having acted and participated in over 300 films, Jackie Chan, the man responsible for creating an art out of martial arts, spoke about what it was like making it in Hollywood and what he still wants to offer going forward. The filmmaker was funny, animated and energetic. He was in and out of his chair, entertaining the audience by demonstrating moves and singing.
In the beginning he was told if "you know how to fight, you become an action star". There was a lot of pressure to become like Bruce Lee. The acclaimed actor recalled the time in which everything he was told to do revolved around becoming a second Bruce Lee and learning from the older actor. He fought this, saying "no I'm not Bruce Lee" and coming up with ways to create his own "Jackie Chan style" outside of the former actor's legend.
Jackie Chan was already successful in Asia when he decided to break into Hollywood which took "many times". He emphasised that his "poor" level of English represented a barrier in the beginning.
In the remake of Karate Kid, the actor, "wanted to show the audience (he could) do so many different things". In spite of this year marking 60 years of filmmaking, Jackie Chan still regards every film as his baby.
In 2016 Jackie Chan received an honorary Oscar becoming the first actor to receive the votes of 50 judges in the process. He remembered how he received the news while he was filming and at first understood that he would be presenting the Oscars, not winning one, so was confused by the level of secrecy required. The actor said winning the award was "like a dream".
The actor announced he would be in discussions later tonight for 'Rush Hour' part 4. He spoke about the role wrote specifically for him in 'Rush Hour' as a Hong Kong Policeman swearing "this is the last time" that he would play such a character and that he would "never go back to Hollywood".
Upon request from the audience Jackie shared one of his hobbies, singing, with the public, serenading the room with the song "Can't help falling in love" by Elvis Presley.
The legendary actor was in Saudi Arabia two months ago for a new movie "Never let the rain stop" in which he plays a doctor "helping someone". According to the actor the film will shoot in Saudi Arabia and Morocco.
Jackie Chan finished the conversation by alluding to a drama "especially made for women" that he hopes the public will be able to see, and to all the scripts he still wants to bring to life, promising that he "will make more love movies".