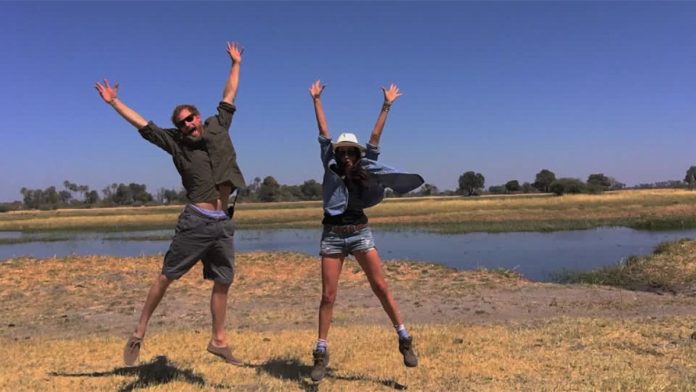 (Reuters): From sympathy to criticism, reaction to Prince Harry and his wife Meghan's Netflix documentary series released on Thursday (December 1) has been mixed.
The highly-anticipated series has been billed as the couple giving their story, talking about their relationship, royal life and media scrutiny. Netflix released the first three episodes on Thursday, with the rest following next week (December 15).
Nick Bullen, editor in chief of True Royalty TV, said he was not impressed.
"I think the new series of Harry and Megan is possibly the most self-serving piece of television I've seen in quite a while … I'm not sure I'd call it a documentary I think it's really a reality show and it is literally me me me me the whole time," Bullen told Reuters.
"This is (reality TV show) 'The Kardashians' on a regal level … I think what people will look at is this beautiful house that they live in, the private jets that they fly … cashmere clothes that they're all wearing, and think they've done this for money."
Lester Holloway, editor of British Black newspaper The Voice – which Harry's father King Charles recently guest-edited – said he was touched by the first three episodes.
"I was very moved by it obviously it's a love story but it's also talking about the story of their struggles as a new couple, the struggles and the challenges they faced together, their journey their romance and of course the battles with the media and the personal cost," he said.
In the series, Harry said the British royal family had dismissed race-related hounding of Meghan by the press as a rite of passage as the couple delivered a fierce attack on the media.
He drew comparisons between how papers had treated Meghan and the intense media intrusion that his mother Princess Diana had suffered. Diana was killed in a car crash in Paris in 1997 as her limousine sped away from chasing paparazzi photographers.
Harry, who along with Meghan stepped down from royal duties two years ago and moved to California, said it was his duty to expose the "exploitation and bribery" of the media.
"The very fact that they had left for privacy is it's just blown apart in this," Bullen said.
"We're taken really inside their life in a way that I find very surprising because they left seeking privacy and here they've thrown the doors wide open on their lives."
The Duke and Duchess of Sussex's disclosures included Meghan recalling her first death threat, Harry talking about wearing disguises to their dates, and previously unseen footage of their son Archie.
Harry said the couple had "sacrificed everything", and that he was terrified of his wife being driven away by the media. Meghan's father is white and her mother is African American.
"In those early days people really really wanted this to work, I mean just look at the wedding day it was one of the most joyous days in many years in the UK, so I think Harry and Meghan's take of the press were against us from the start is simply not correct but did it turn, yes," Bullen said.
"But I think there is a view that at that point Harry and Meghan were beginning to turn – there were already signs that there were cracks in the relationship between the brothers, there were signs that they were sort of pushing back against the royal family and I think the royal family from what I am told, within the institution, within the press team, were doing everything they could to support them."
In the documentary, Harry referred to "the pain and suffering of women marrying into this institution" (the royal family).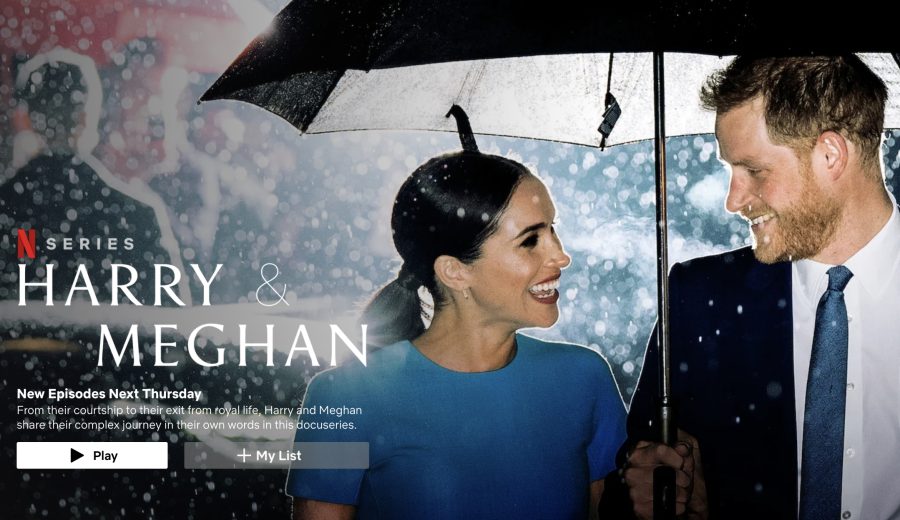 "It's interesting that Harry did say … he was told that every new wife coming into the royal family experiences this, we know that that is not quite the case, that actually yes, there was intrusion into the lives and backgrounds of everyone who has joined the royal family, married into the royal family but this has been on another scale," Holloway said of Meghan's experience.
"I think that race has very much to do with it, I think one of the good things about the Netflix documentary is it it actually tries to interweave on many different occasions, the history and the current lived experience."
Initial episodes hold no bombshells for the royal family
"It was hyped up beforehand as being a full bloodied attack on the royals and certainly, the first three episodes weren't that," Holloway said.
"It was largely focused on the media and in many ways the media is a partial reflection on society, so in that sense I think that this was not just about Meghan and Harry and the media, it was also about us as well. It's about British society and hopefully, this will be an opportunity for some reflection that we didn't have after the famous Oprah interview."
Bullen adds: "The interesting thing is Harry and Meghan were unable to throw any more brick-bats at the royals. What comes in the next three episodes, who knows, but what we have seen so far is pretty bland. There are a few digs about the formality of Kate and William, there's some digs about, you know I was raised by people in Africa, there are sort of different small jibs, but I think anything fundamental, no. My own view is that the royal family will really ignore this and just move forward, carry on with the job in hand."
WATCH Harry and Meghan Netflix trailer
Source: Reuters
If you love documentaries, you'll find thousands of docs, movies and TV series on Showmax, available to South Africans abroad in most countries too.