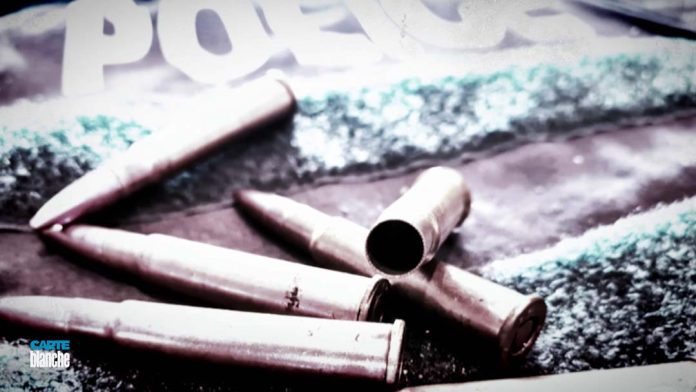 Here's what's coming up on Carte Blanche this week. You can watch the show on Sunday 11 December in South Africa on DStv Now OR stream it overseas in most countries on Showmax from Tuesday 13 December if you're abroad.
You may be one of the good South African citizens who diligently handed over your firearm during the firearms amnesty period – but the gun was never destroyed, finding its way into the hands of criminals instead.
South Africa has become one of the most violent societies in the world; and as countless illegal firearms flood SA's streets, even Police Minister Bheki Cele admits these weapons often come from police storage facilities. Guns go missing in the South African Police Service all the time – a reported 7 331 firearms and 10 million rounds of ammunition stolen or lost over a decade.
"It's beyond comprehension that criminals could actually get hold of ammunition that's been issued to the police," says a guest on Carte Blanche this Sunday. "If you want to buy liquor, you go to a liquor shop. If you want to buy ammunition, you go to a cop shop." Is firearms control at the police out of control is the burning question as the show investigates how shoddy police systems seem to give dangerous weapons a second life.
Despite millions spent on creating a secure digital system, a major loophole in the still-manual administration process means guns disappear without detection. And until the loophole is closed, the risk persists. "The system is broken. The system is broken," says a guest.
Carte Blanche investigate the dangers of a police system in which hundreds of weapons go missing, and exposes the loophole that has the country staring down the barrel of dangerous incompetence.(Producer: Hein Kaiser | Presenter: Masa Kekana)
Watch the show overseas | Watch in SA on DStv Now
Also on Carte Blanche this Sunday 11 December
"It's an unusual story, that much I'll admit. It's not like us to turn the camera on ourselves. But, in deciding to commission a piece on Macfarlane's Iron Man journey we were guided by two things: the transformation of a man who, by his own admission, was not in – shall we say – peak physical condition, and his astonishing homage to a departed friend. It's a story of tragedy, of resilience, and selflessness. We should all be so lucky to have a friendship that deep." – John Webb, Executive Producer
Killed by a motorist, the shocking death of a cyclist friend has inspired Carte Blanche presenter, Macfarlane Moleli, into attempting a near-impossible feat of endurance: the 2023 IRONMAN African Championship. It will push Mac to the very edge of his physical capabilities while shining a light on the tragedy of his friend's death. With the race only a few short months away, we reflect on the mounting death toll among cyclists on South African roads and ask what it takes to become IronMac. (Producer: Floris Kotze | Presenter: Derek Watts)
Watch the show overseas | Watch in SA on DStv Now
unbelievably proud of @macmoleli ?? #carteblanche https://t.co/6Et6ekhNal

— claire mawisa (@clairemawisa) December 8, 2022
A week is a lifetime in South African politics. Since the Phala Phala panel report's release, and President Cyril Ramaphosa's approach to the Constitutional Court to challenge findings that could lead to his impeachment, speculation as to what will happen next is furiously mounting. It's a story of great political intrigue: a disgraced former spy boss implicates a President who built his successes on a promise to end corruption. But it's alleged Ramaphosa did a dodgy deal over a small herd of buffalo with a mysterious Egyptian-Sudanese tycoon. And while the President's opponents both inside and outside of the ANC have used this political crisis to push the veteran politician to the brink, it appears there are more cards to play before the game is decided one way or another. The fallout from this highly-charged contest has been extraordinary – can Ramaphosa and the ANC pull itself out of this mess to face the electorate in the run-up to the 2024 elections? And how will the unravelling drama shape our future Constitutional state? (Producer: Marion Edmunds | Presenter: Bongani Bingwa)
Watch the show overseas | Watch in SA on DStv Now
A decades-long war has turned innocent children into child soldiers. Not in the DRC or Sudan, but in Majola, Port St. Johns. Groomed to defend their homes and avenge loved ones lost in the terror, childhood friends and relatives have become sworn enemies. Homes have been torched, people hacked to pieces with pangas. Now, sleeping in the forests and mountains has become the norm for these Eastern Cape children, security and warm bed foreign concepts as they trek to safety under the cover of darkness. Carte Blanche investigates what lies behind this 50-year war between a cluster of villages… with no end in sight. (Producer: Sipha Kema | Presenter: Derek Watts)
Watch the show overseas | Watch in SA on DStv Now
If you're overseas – you can watch #CarteBlanche from Tuesdays, and thousands of other popular local South African shows & movies by subscribing to Showmax International now. You can try it FREE for 14 days. 
PODCAST EXCLUSIVE: The Streets of Hillbrow with Masa Kekana
Hillbrow – a Johannesburg neighbourhood that's famous for all the wrong reasons. But underneath the dark veneer of violence and crime are residents just living their lives. Masa Kekana speaks to Carte Blanche producer Sasha Schwendenwein about spending a night on the streets of Hillbrow.
One Night in Hillbrow
It's dog-eat-dog kind of suburb where buildings are hijacked and stripped bare, alcohol flows freely and drug addicts camp out on the streets. It's a full-time job for one security company in Hillbrow.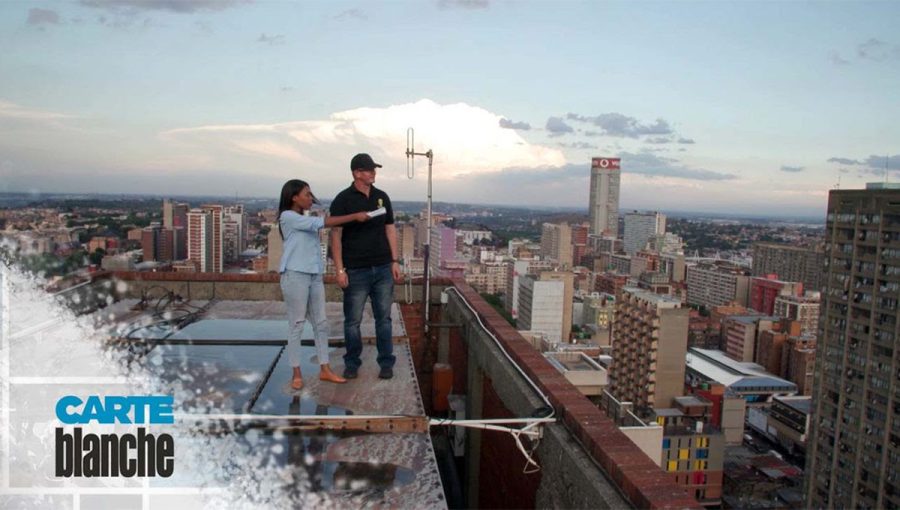 PICKS OF THE WEEK
Vet Gone Violent
Ten healthy dogs are dropped off at a well-known vet in Gauteng for sterilisation, but only 3 dogs survive. An accident or a lethal mistake by a vet with a chequered past?
Did she just admit to having a drinking problem? Bathong, where do some of these doctors come from? Eish I feel for her now with the alcohol addiction. Who knows what mental state she was in at the time. She should have known better though. #carteblanche

— MP (@Justmpm_) December 4, 2022
Dockets for Sale
A police docket contains vital evidence in a criminal investigation and can often mean the difference between successful prosecution or a perpetrator walking free. Back in 2004, Carte Blanche investigated how criminals were stealing dockets from police stations. Almost two decades later, dockets are still going missing, but the crime appears to have evolved: they're now being sold directly to the accused. Carte Blanche goes undercover and catches a police employee red-handed.
Earlier this year, we did an exposé on dockets going missing, and even being sold! You can watch the full #CarteBlanche investigation now on our website. https://t.co/5RzgE4ttdC https://t.co/Kl0i2pb7h1

— Carte Blanche (@carteblanchetv) December 8, 2022
A Helping Hand at Tygerberg
The Carte Blanche Making A Difference Trust has just finalised its 22nd project – this time at Tygerberg Hospital. With as many as 10 000 people at Tygerberg on any given day, this project is a lifeline for many.
Find full episodes of Carte Blanche on DStv Catch Up.
Carte Blanche is on M-Net & M-Net HD [101], 11 th December at 19:00 & again on M-Net Plus 1 [901] at 20:00
***
Please note: Carte Blanche is only available to international Showmax subscribers in Andorra, Australia, Austria, Belgium, Denmark, Finland, France, Germany, Greece, Iceland, Indonesia, Ireland, Italy, Liechtenstein, Luxembourg, Malta, Monaco, Netherlands, New Zealand, Norway, Portugal, San Marino, Spain, Sweden, Switzerland, United Kingdom. Not all titles are available in all territories. Showmax brings you the best South African series and movies, from the classics to the latest releases, from complete box sets to kids' favourites.