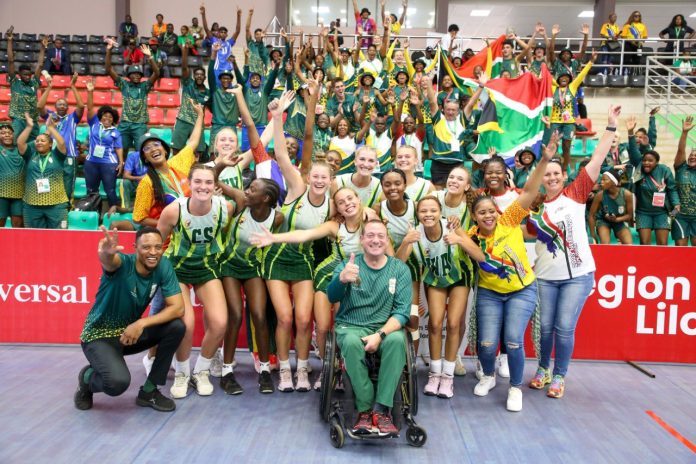 Long after the final whistle had been blown the South African netball players were still celebrating their gold medal victory over Zambia at the Region 5 Games on Saturday. By GARY LEMKE in Lilongwe.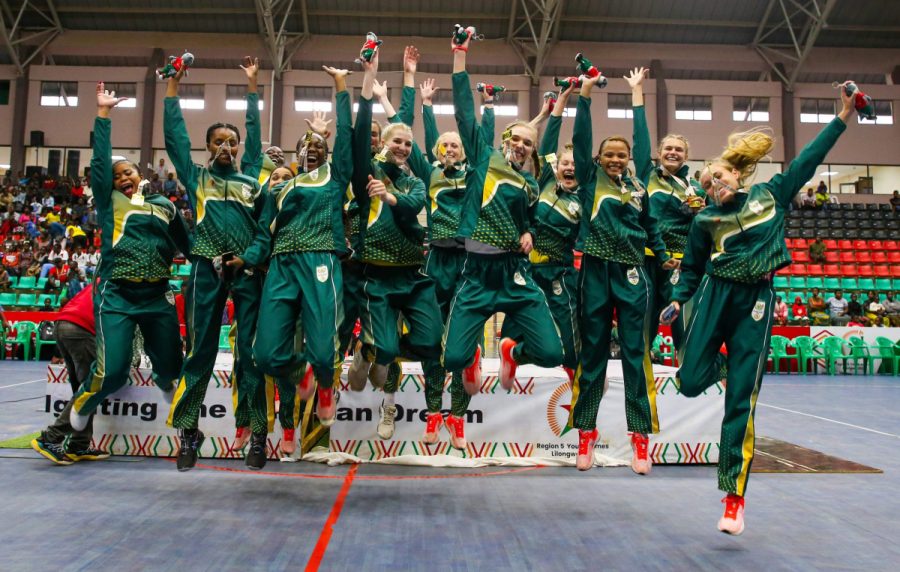 Presentations were done to the backdrop of a noisy and appreciative crowd, while the Team SA players enjoyed the attention of the gathered photographers and television cameras. For good measure they performed some choreographed dance moves to the global hit Jerusalema.
During the tournament coach Emily Mathosa's girls had been impressive in getting to the final. However, they kept their best for last and were utterly dominant over their regional neighbours, winning 66-16.
In fact, the final was so one-sided there were long periods when the Zambian goalkeeper cut a forlorn figure. The ball was passed up by the Team SA players and into the hands of the towering figure of goalshooter Sunel Smit, and invariably she would plop the ball into the net basket.
Incredibly, when she was taken off the court with five minutes remaining and the score 65-15 to Team SA, Smit had scored 63 goals, the other two coming from Busi Vayo, who replaced Hanniska van Vuuren after half-time.
Of course we had to wrap up the tournament with a dance routine ????@Netball_SA #Region5YouthGames pic.twitter.com/xB8S50aySa

— Team South Africa (@TeamSA2024) December 10, 2022
Smit had started a little nervously and missed three attempts early on before she found her rhythm. From there she was relentless, netting 17 goals in the first quarter (with five misses), 19 in the second (five misses), 17 in the third quarter (two misses) and 10 in the final quarter (one miss).
Although it was a mismatch at the Zambian net, one needs to give Smit credit for staying focused and converting her goals even when the result was a foregone conclusion. In fact, the match was virtually over as a contest after the first quarter in which SA led 17-6. They won the second quarter 19-5, the third 19-3 and the fourth 11-2.
When Van Vuuren returned to the court to replace Smit in those last five minutes, suddenly the Zambians felt they could compete and the score was 1-1 for that period. That was a sure sign of Smit's influence and their dominance.
Team SA did the business in Malawi, as they had done in Lesotho last year. And with the 2023 Netball World Cup being held in Cape Town next year, it showed that the sport is alive and well when it comes to the South African talent pool.
Source: TeamSA