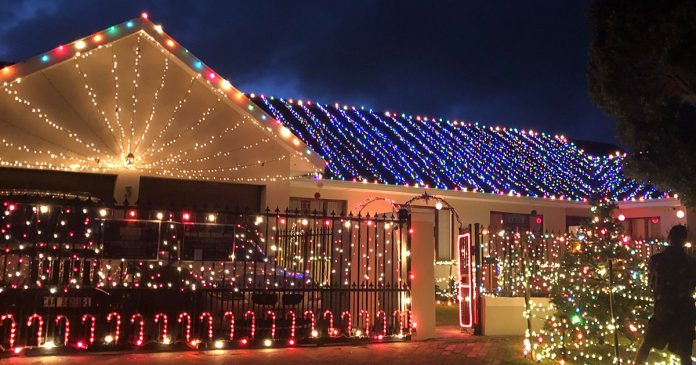 A Fish Hoek home, adorned with 200,000 Christmas lights, is bringing joy and the festive spirit to Cape Town, South Africa. Photos of the house at 3 Lady Grey Street have gone viral around the world as Reuters reports that visitors of all ages have "come in droves" to enjoy the spectacle. Matthew Haines and his wife Emily have just one goal, says Reuters: "To bring festive cheer into people's lives for free after a difficult few years." SAPeople spoke to Emily…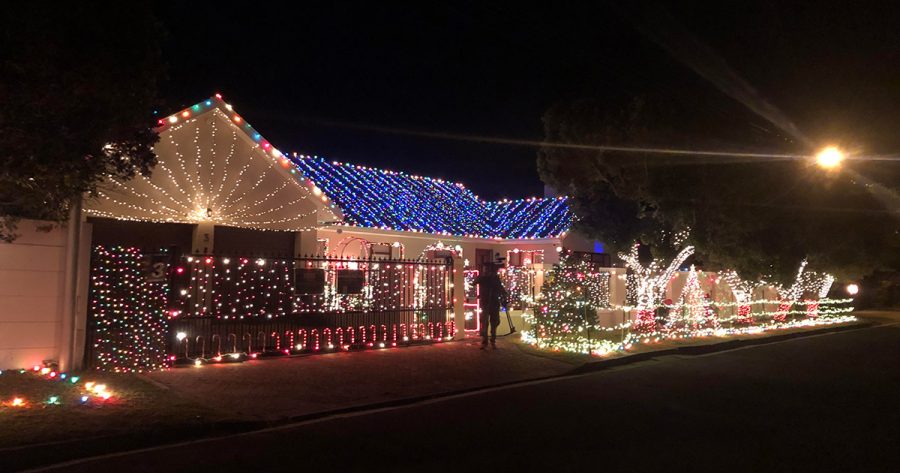 SAP: Are you and your husband from the US?
Emily: Yes we are both from California but Matthew's whole family is South African. He was the only one born in America in the entire family!
So when did you move to Cape Town, and when did you start decorating your home with Christmas lights?
We moved to Cape Town in October of 2016, and 2022 is our 5th display in Fish Hoek. We have done a Christmas lights display for the last 17 years together but Matt's very first display was when he was about 8.
What has been your inspiration for creating a Christmas display?
Matthew has loved Christmas lights since he was a child and would do a display for no one to see! But being in the middle of such an amazing community like Fish Hoek, it's amazing that we get to share it! Our first display in SA was in Kalk Bay in 2016 and people were slowing down to take pictures of the five strands of lights we had out. We were still waiting on our household's shipment from America. We just knew what we had in store would shock the people!!
Are you affected by load shedding?
No. Fortunately for us we are now on the hospital grid, but we do have backup generators if need be!
Apparently you support some local charities – which ones, and how do you raise funds for them?
We have a donation box in the yard that people can put money in if they want to donate. We do not charge an entry fee because we want all people to be able to experience the lights and not be turned away. We have also had people donate tangible items like dog food, nonperishables, and even home goods that we just load into the car and take to either Tears or Living Hope.
While Christmas light displays on homes are fairly common in other countries like the US and Australia, are there any other houses around you in Fish Hoek that have light displays?
We are the only home in our area that does a lights display in this capacity. 200k light globes and counting! I believe there is another guy who does a display in Brakenfell that loads of people have mentioned to us, but unfortunately we have not seen his display yet.
Do you ever interact with the people visiting your home. According to Reuters, people leave thank-you notes or hand-drawn pictures for the effort.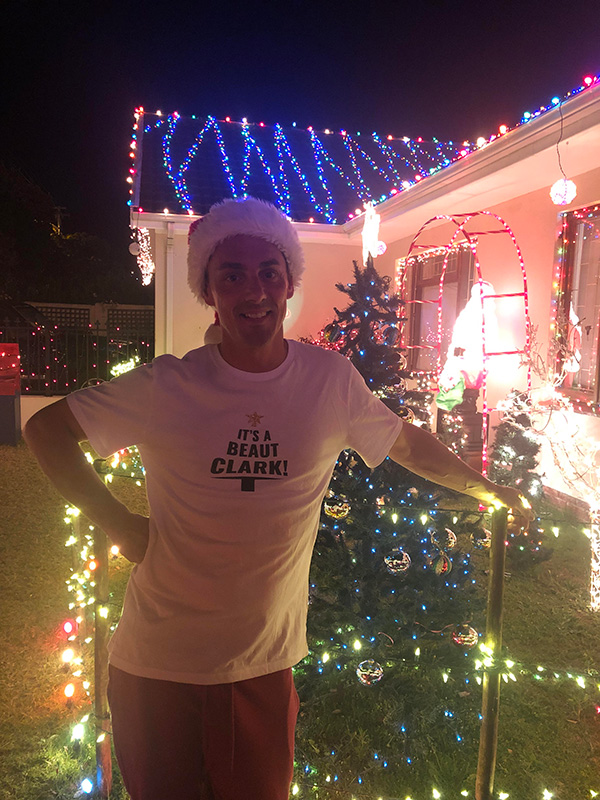 We are in our yard every night! The yard is open to the public to come in and take pictures. My husband will chat with anyone and everyone who wants to tell him a story. And we just love to hear how much Christmas cheer the display has brought them that year! Every night we get thanked from our community members and that means so much to us!
To view Matthew and Emily's lights in Fish Hoek yourself:
Visit 3 Lady Grey Street in Fish Hoek
'Lights on Lady Grey' on Facebook
'Lights on Lady Grey' on Instagram
'emilymckenziehaines' on tiktok (to see the lights in a fun way too)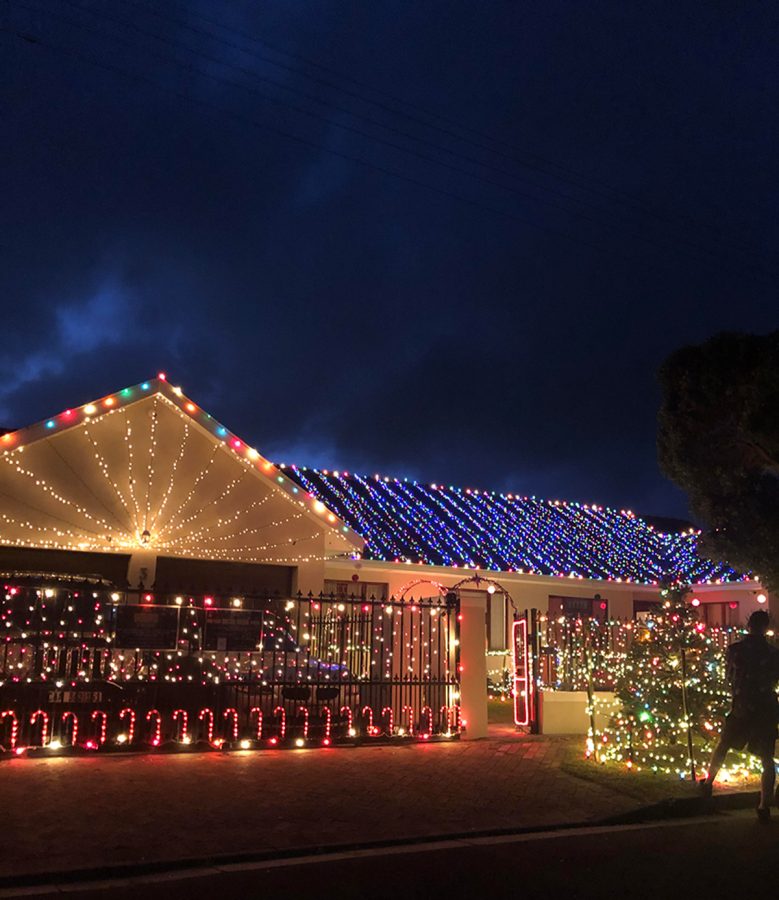 If you're looking for Christmas movies, subscribe to Showmax (with a 2-week free trial!). And if you're abroad and missing South Africa, connect with Showmax for thousands of brilliant, local TV shows, documentaries and movies!