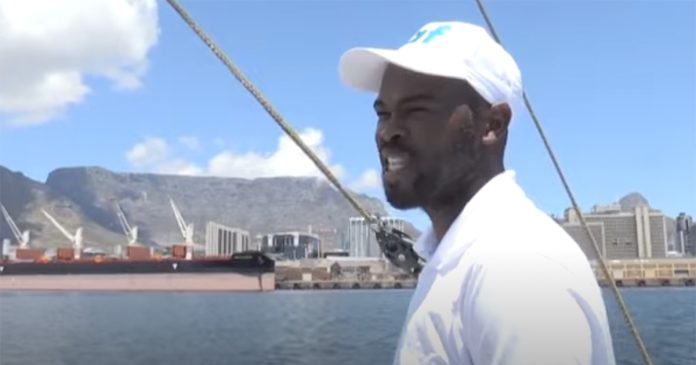 Sports Minister Nathi Mthethwa has lauded a group of young black South Africans for qualifying to compete in the Cape2Rio yacht race, which is set to start on 02 January 2023. UPDATE: South Africans make history at Cape 2 Rio yacht race.
The group will be the first complete crew from townships across Cape Town to participate in the Cape2Rio yacht race, an achievement which shows that the process of transformation in South Africa continues to progress and deepens in communities, according to the Minister.
The team includes crew Skipper Sibusiso Sizatu (who used to be a herdsman, and the first time he saw the ocean, thought it must be a large lake), First mate Daniel Agulhas, Justin Peters, Azile Arosi and Renaldo Mohale.
They come from Masiphumele, Khayelitsha, Grassy Park and Athlone. These are townships of Cape Town in the Western Cape, said the Minister, adding:
"All were born without privilege, but with the determination, tenacity, discipline, commitment and the professional training provided by the Royal Cape Yacht Club Academy, they are making more than waves – they are making an impact.

"They serve as an example to all of us (and especially our youth) that with the right support, anything is possible. I wish them fair winds as they navigate their course towards making history – South Africa is behind you all the way. You are the inspiration to our country."
The Minister said the participation of black people in the yacht race gives the nation hope and determination that the country is indeed progressing well into the future of a better life, no matter the difficulties of the moment.
Sizatu and his crew are aged 21 to 30, and only one of them has completed an ocean crossing before. He says: "This is going to be a stepping stone for all of us."
Watch out for their boat, the ArchAngel, taking part in the famous 6,000km Cape2Rio race across the Atlantic Ocean, from 2 January. This will be the 50th race, and will include over 12 other boats from five countries.
Another well known South African will also be participating – Just Jinjer's lead singer, Ard Matthews. He told IOL: "This is my first ocean crossing… it's been half a year of the most intense preparation I have ever done in my life. It's been a struggle, but we are proud to say we are ready and terribly excited to go."
Sources include SAnews.gov.za
WATCH From herdsman to sailor