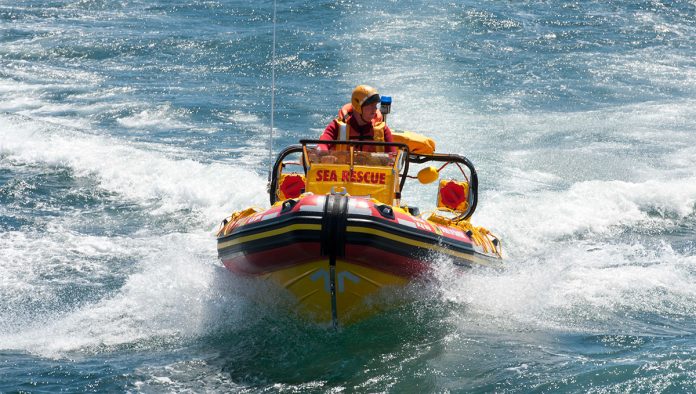 A Dutch kiteboarder was tragically killed at Sunrise Circle Beach in Muizenberg, South Africa, over the New Year period. NSRI revealed this week that on Thursday (29 December), the unnamed man – who hailed from the Netherlands – had been critically injured after he was swept into the air at the Western Cape holiday spot while kite-boarding. He unfortunately landed in the Sunrise Circle car park.
Despite CPR (Cardiopulmonary Resuscitation) efforts by Cape Medical Response and Netcare 911 paramedics on the scene, and ongoing efforts as he was transported to hospital, the kiteboarder was tragically declared deceased at the hospital. Condolences have been conveyed to his family.
Children drown at Kenton-On-Sea
In other tragic sea-related incidents over the New Year, three children drowned on New Year's Day at Kariega Main Beach, Kenton-On-Sea (Eastern Cape).
The NSRI in Port Alfred were alerted to the drownings just before 18h00. The lifeguards on duty at that beach had already knocked off for the day by then. Two young girls had been washed onto the beach where bystanders administered CPR. Whilst attending the scene, emergency services noticed another young girl also in difficulty in the surf.
NSRI Port Alfred rescue swimmers recovered the girl from the beach.
Police, EMS, medics, and fire rescue services were all in attendance, as well as Umhlanga and Durban lifeguards who happened to be on holiday at Kenton.
Sadly, it was too late for all three girls, and resuscitation efforts failed. The young females were aged between 10 and 14.
Local residents said a nine-year-old boy is still missing in the surf.
"Condolences are conveyed to the families of the deceased and thoughts are with the family of the missing boy," the NSRI said in a statement.
Author Kim Nicola Stephens said efforts to "find the little guy have been relentless".
She said local news reports had not been entirely accurate and that she could "proudly say that my beautiful sister and her husband were two of the three bystanders who stepped in to bring the first two girls out of the water. They administered CPR and acted with total love and bravery. A third child washed up soon after emergency services arrived."
Writing on social media, Kim said:
"There has to be a better way. Additional guards on South Africa's busiest beach day. More water safety and swimming guidance. Reading the NSRI reports, there are families ripped apart, engulfed by grief caused by drownings, all across our coastlines. There has to be a better way."
Kim said: "I love the incredible work carried out by the NSRI. Maybe Kenton holiday makers and residents could fund additional patrols, especially on 1 January as life guards go off duty at 5pm. Similar initiatives could be carried out in other coastal towns. If holiday makers can spend R60,000 on personal fireworks on NYE, finance is not an issue."
Suggestions have included:
Funded programmes with more guards outside of the demarcated swimming zones.
If you have a My School Card, make the NSRI your beneficiary.
Please Note: Full Moon Spring Tide
The high tide in South Africa is gradually becoming higher than normal at the moment (and low tide lower than normal) in the lead up to the peak of the full moon Spring tide on 6 January, says the NSRI. It's called a "full moon micro moon".
The NSRI cautioned coastal bathers and shoreline anglers who are not aware of the full moon (and new moon) Spring tides to not be caught off guard.
"Rip currents can be stronger in places during a Spring tide. We are appealing to coastal bathers and shoreline anglers to be cautious and bathers should only swim at beaches protected by lifeguards, swim in between the safe swimming areas lifeguards post using their red and yellow flags."