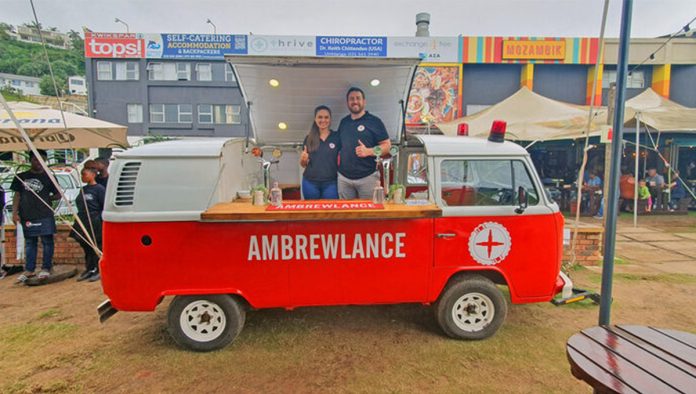 If you see an old school ambulance making its way through the streets of Ballito, don't bother stopping it if you need medical attention… writes Juan Venter, from the North Coast Courier. 
Instead of being a first-aid station, its owners have transformed it into a strictly thirst-aid station.
Former Bloemfontein residents turned Ballito locals, Lee-Roy and Cindy Hewitt run a modified ambulance mobile bar, the idea born around a braai over some beers with friends some three years ago.
Today, the Ambrewlance as it has been named, can be found at events and functions, and on some occasions raising funds for local charities.
Lee-Roy, who used to run clubs in Bloemfontein, said the idea came to them spontaneously.
"Before you knew it we were visiting a scrapyard where we found the old ambulance," he said, paying about R10 000 for the shell.
"A lot of work went into modifying it," including fitting several kegs into the Ambrewlance's engine compartment, meaning it has to be towed to events.
It contains a custom bar from which the couple serve patrons with the full range of drinks ranging from gin to beer and other mixes.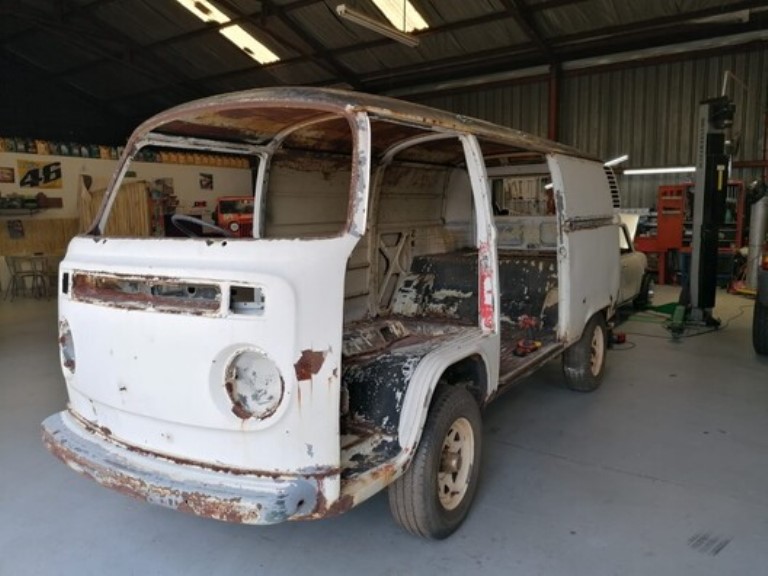 "We are always ready to cope with any emer-gin-cy," joked the duo.
The Ambrewlance concept took off quite well in Bloemfontein, so much so that the couple modified a second ambulance which they now operate in Ballito. The original remains in Bloemfontein where it also makes appearances at events.
The Ballito vehicle cost about R100 000 to equip and modify and the couple said it has been a great success.
If you see the Ambrewlance around Ballito and you are in the mood for a "medicinal" drink, expect to pay between R40-R50 depending on your order.
Follow their journey on Instagram @the_ambrewlance_ballito.
This article by JUAN VENTER first appeared on The North Coast Courier and is republished on SAPeople with kind permission.