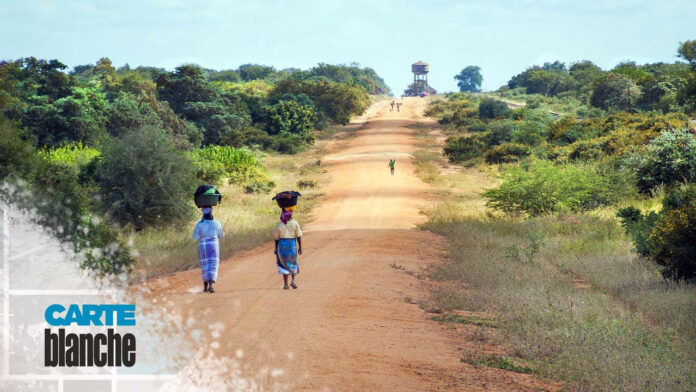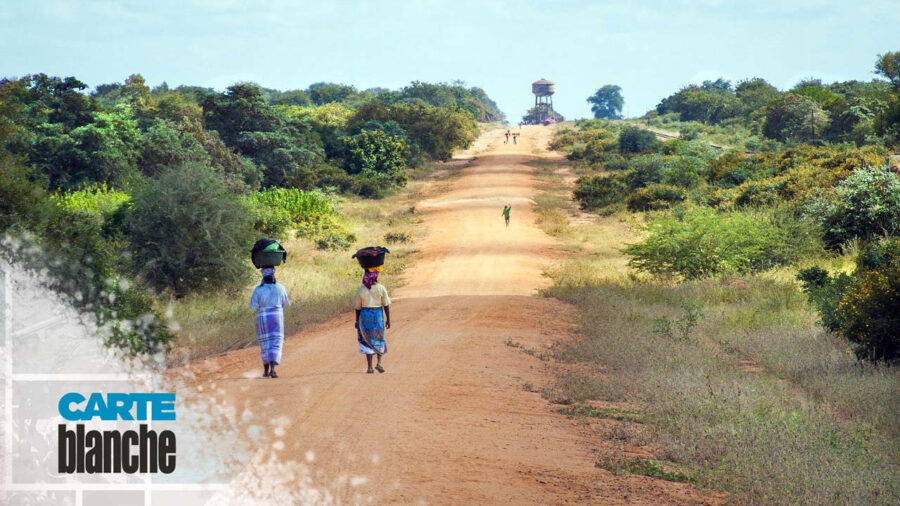 A brief but shocking video has surfaced that appears to show South African soldiers involved in war crimes in Mozambique. The footage was reportedly filmed in November. The SANDF (South African National Defence Force) says an investigation is underway.
SANDF Communications Officer, Brigadier General Andries Mahapa says the video "depicts the SANDF and other unknown defence force members engaging in activities against the law of armed conflict". In the video, SANDF members are seen watching "a yet unidentified defence force uniform throwing deceased bodies in a pile of burning rubble". 
The law states that "the dead must be protected" and that "maltreatment of dead bodies" is a war crime. One SANDF member can be seen taking pictures of the grotesque scene.
South African army personnel were last year committed to Mozambique as part of the Southern African Development Community Mission, to help combat terrorism in the Cabo Delgado region.
In a statement today, Mahapa says: "Once forces are committed, they form part of a combined force and fall under the command and control of SAMIM. South Africa only supports their mission logistically. The SAMIM Force Commander is conducting an investigation surrounding the involvement of its members in this despicable act."
AfriForum and the DA said in separate statements that this is not enough and that the SANDF should institute its own Board of Inquiry immediately.
Kobus Marais – DA Shadow Minister of Defence – said: "While the South African soldiers deployed in Mozambique are under the Command and Control of SAMIM, they are still members of the South African National Defence Force (SANDF) under the authorised deployment of the President, and as such subject to the supervision of Parliament.
"The Minister must also fully brief Parliament's defence Committee on the incident as soon as possible and explain under whose authority and jurisdiction the bodies were burnt and whether those bodies were civilians or combatants."
There have also been calls from AfriForum and the DA for the commander of the South African forces in Mozambique to be recalled immediately to testify about the shocking events. The soldiers involved should also be recalled and suspended during an investigation, said the DA.
Reporting from Mozambique last year, SA current affairs show Carte Blanche said: "Cabo Delgado is in its fifth year of a brutal insurgency linked to the Islamic State, and there appears no end in sight despite the deployment of troops from other countries in Southern Africa, including our own. Mozambique's northern province has become a byword for terror that's seen tens of thousands flee, villages destroyed, and civilians brutally killed." (If you live abroad, you can watch the show on Showmax International). 
AfriForum pointed out in a statement on Tuesday that this is not the first time South African soldiers have been accused of human rights violations. Several SANDF soldiers have been accused of sexual misconduct during operations in the DRC; and Collins Khosa was beaten to death by soldiers in his own backyard on home soil, AfriForum said.
DefenceWeb reports that the uniforms of the others in the video "appear to be Mozambican, with possibly troops from Botswana and Lesotho".
[READ] The SANDF has issued a statement following the release of a video reportedly showing soldiers throwing bodies on a burning pile of rubble. "The incident is believed to have taken place during the month of November 2022 in #Mozambique." #CarteBlanche pic.twitter.com/Q10pY9XEY4

— Carte Blanche (@carteblanchetv) January 10, 2023