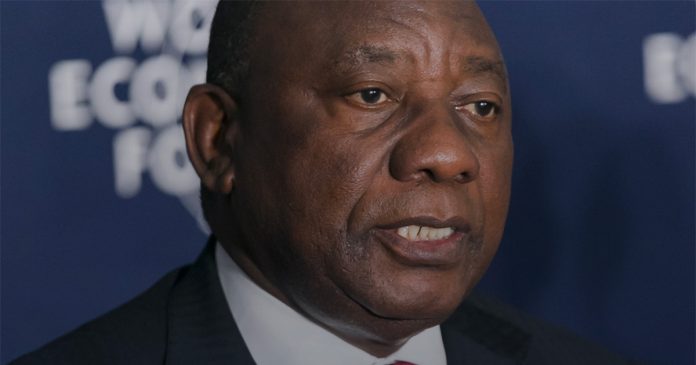 The World Economic Forum (WEF) announced on Tuesday that South African President Cyril Ramaphosa will be joining the WEF Annual Meeting in Switzerland.
The meeting is scheduled to take place from 16 to 20 January in Davos.
The WEF describes itself as "the international organization for public private cooperation". This year's theme is: "Cooperation in a Fragmented World". The Forum says:
"The world today is at a critical inflection point. The sheer number of ongoing crises calls for bold collective action. The Annual Meeting will convene leaders from government, business, and civil society to address the state of the world and discuss priorities for the year ahead. It will provide a platform to engage in constructive, forward-looking dialogues and help find solutions through public-private cooperation."
Other attendees include the prime ministers and presidents of various countries, representatives of the United Nations, World Trade Organisation and others. Actors Idris Elba (who recently starred in The Beast, which was filmed in South Africa) and his wife Sabrina will also be at Davos. It was announced yesterday that they have been awarded the WEF's Crystal Award for their humanitarian work. They – along with two other recipients – will receive their awards at the Crystal Award ceremony at the opening of Davos 2023.
The President of South Africa @CyrilRamaphosa will join us at @wef Annual Meeting on 16-20 January in Davos, Switzerland. https://t.co/pmGTXzEOU5 #wef23 @GovernmentZA pic.twitter.com/UP2IzfA5EV

— World Economic Forum (@wef) January 10, 2023