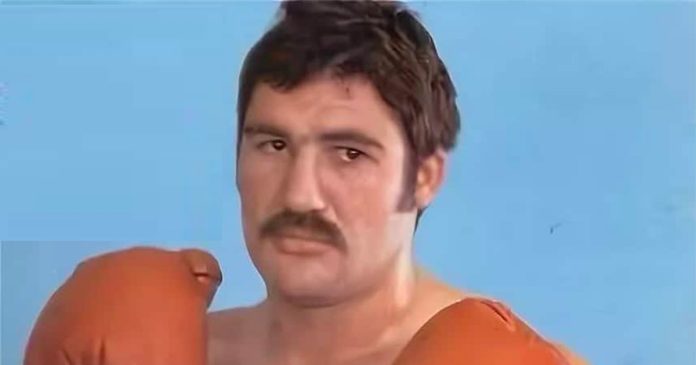 South African boxing legend Gerrie Coetzee has passed away at the age of 67, from lung cancer.
Almost 40 years ago, Coetzee became the World Boxing Association (WBA) World Heavyweight Champion in 1983, after he knocked out American boxer Michael Dokes in the tenth round of their title fight.
Nicknamed the 'Boksburg Bomber', Coetzee reportedly died at his Cape Town home on Thursday, 12 January. His manager Thinus Strydom told News24 that he had been "given his prognosis by doctors around a week ago, upon consultation, and died surrounded by his family".
Tributes have poured in this morning. Action SA President Herman Mashaba, who worked with Coetzee for many years, said: "Saddened to hear of the passing of Gerrie Coetzee, a true champion that put South African boxing on the map. I had the privilege to work with Gerrie during the 70s & 80s to promote boxing, and will never forget his passion. My deepest condolences to his family in this difficult time. May he rest in peace."
Gerhardus Christian Coetzee was born 8 April 1955. He became the first African to fight for and win a world heavyweight championship (from '83 to '84). He competed from 1974 to 1986, and again in 1993 and 1997. His wins included against Leon Spinks and a draw against Pinklon Thomas.
Sharks Rugby CEO Eduard Coetzee said: "To the world he was a fighter, to me he was family! RIP Oom Gerrie 🙏🏻"
A giant has fallen. The Boksburg Bomber🥊has succumbed to illness. Almost exactly 40 years after his great triumph – winning the WBA heavyweight championship by 10th-round KO against Mike Dokes – Gerrie Coetzee has died aged 67. One of my boyhood heroes. RIP. pic.twitter.com/XOeyYAlAeR

— Clinton van der Berg (@ClintonV) January 12, 2023
WATCH Gerrie Coetzee
South African outlets are reporting the death of 1980s heavyweight titleholder Gerrie Coetzee in Capetown. Coetzee knocked out Michael Dokes in 1983 and fought Mike Weaver, Leon Spinks, James Tillis, Greg Page, Pinklon Thomas, and others. Coetzee was 67. VC: crazyKOcounters pic.twitter.com/xrYu55Xkfs

— Ringside Seat (@RingsideSeatMag) January 12, 2023
A legendary South African has left the building. Thank you for the memories #GerrieCoetzee 🏆 WBA Heavyweight Champion (1983). pic.twitter.com/QggjKM7qy5

— Kutlwano Masote (@kumasote) January 13, 2023
HARTSEER NUUS:
Die legendariese Gerrie Coetzee, SA se heel eerste Wêreld-Swaargewig-Bokskampioen is vroeër vandag oorlede. Rus sag Gerrie. Jou naam sal vir altyd voortleef.

Ons innige simpatie en meegevoel gaan uit aan al sy vriende en familie.#RIP pic.twitter.com/Jw5pwOtRPf

— Bok Radio 98.9fm (@BokRadio) January 12, 2023