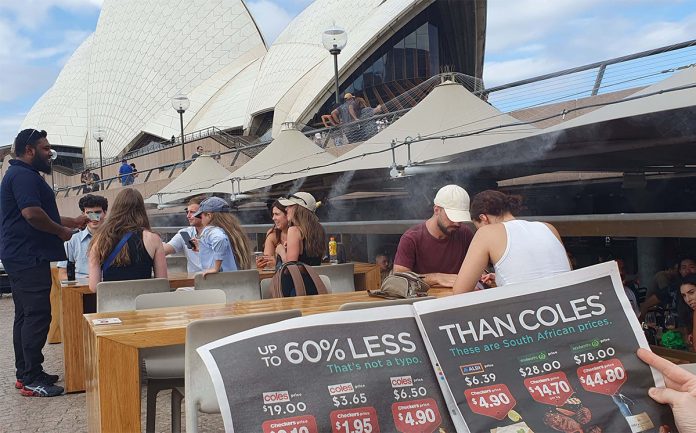 South African supermarket chain Checkers today (27 Jan) advertised in UK and Australian newspapers, despite not having any stores there.
"We want to remind the many South Africans living in both the United Kingdom and Australia, that our country is a great place to live, and Checkers makes living here even better," claimed Mike Middleton, Chief Marketing Officer for Checkers.
However, while Checkers may not have stores in the UK and Australia, it does have potential customers there! On closer inspection, it's clear the adverts are not so much about luring SA expats back home, as targeting their dollars and pounds, by letting them know they can now order groceries online to be delivered to their friends and family in SA.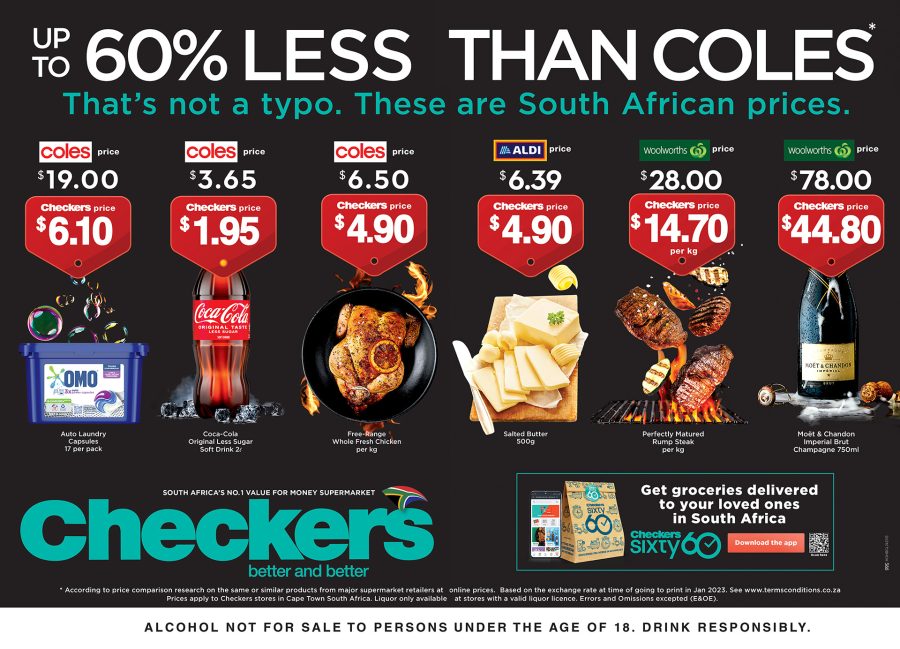 Ad in Australia
The ingenious campaign, which whipped up a lot of free press for Checkers back home, is also sure to generate more feel good business in SA since there's nothing a South African loves more than a company that appears to be so proudly South African, it's trying to attract expats back home!
The campaign included two advertisements in The London Evening Standard and The Sydney Herald on Friday.
Grass is not greener
When it comes to good food and wine, the grass is certainly not greener on the other side of the ocean, claims Checkers.
The adverts show exactly how much cheaper it is to buy products like Moët & Chandon, Coca-Cola, matured rump steak and laundry capsules at Checkers versus stores such as Marks & Spencer, Tesco and Waitrose in England as well as Coles, Aldi, and Woolworths in Australia. For example, at Checkers a bottle of Moët & Chandon costs R408 less than at Woolworths in Australia and R288 less than at M&S in England.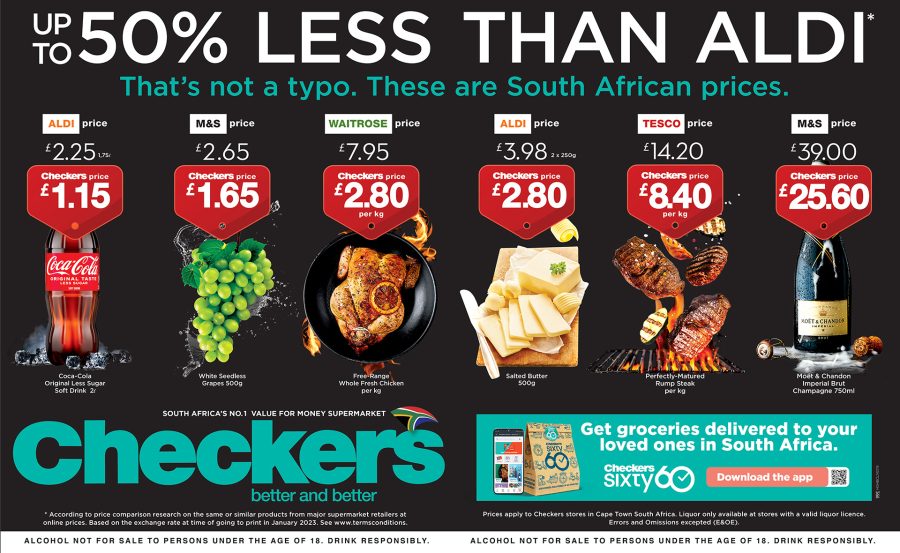 "Checkers doesn't just sell groceries", says Middleton of the adverts. "We are selling a better lifestyle."
What the adverts fail to take into account is that while the prices may be better in SA, the salaries are a fair bit better in the UK and Australia!
As one South African on the West Coast told SAPeople: "They obviously didn't take into account the cost of living vs salary ratio here, so actually it's expensive for South Africans… but if you're earning £, it's a good life!"
But the good news, and the real message, is that South Africans abroad who are earning more than their loved ones back home can now support them by ordering them groceries from afar.
But Checkers didn't get to have the last word… that honour went to Woolworths who posted this: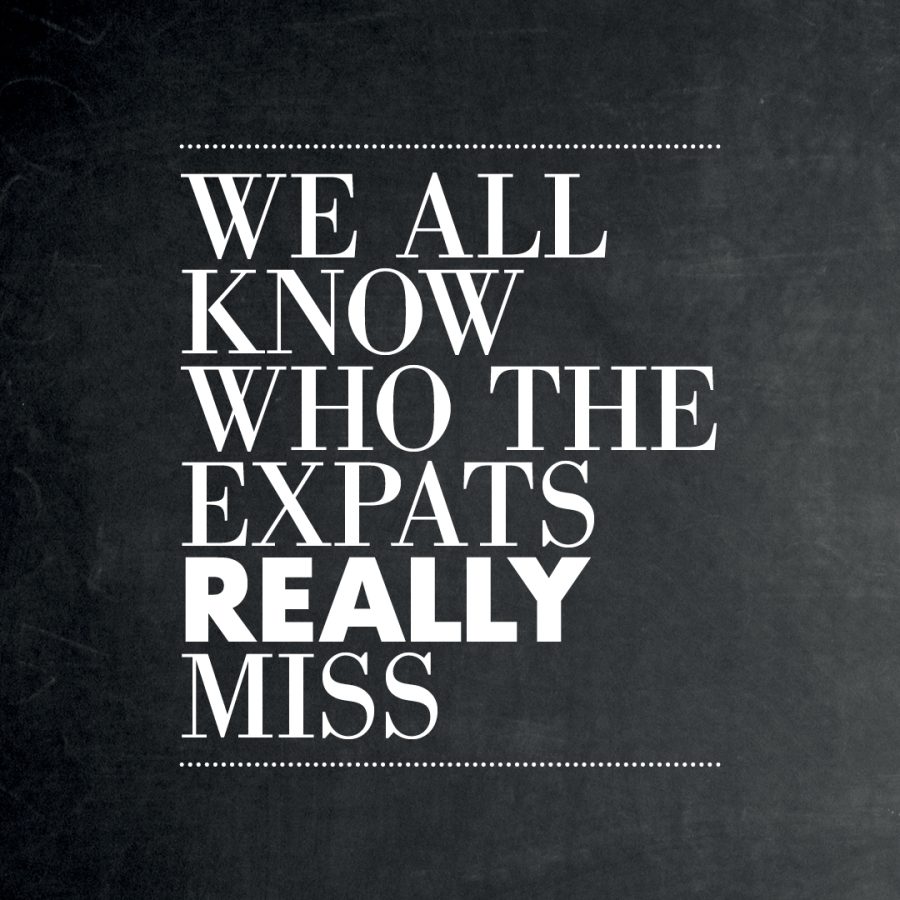 WATCH Prices compared between SA and the UK