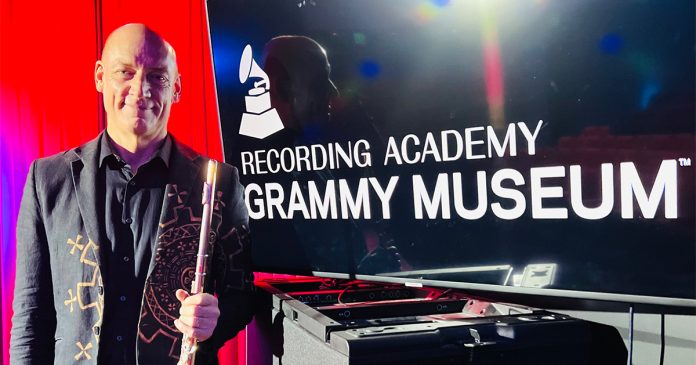 The Grammy Museum in Los Angeles came alive on Wednesday with a powerful discussion and outstanding performances  by South African musicians in the lead up to the Grammy Awards on 5 February (which will be hosted by fellow South African, comedian Trevor Noah for the third time!). SA dance music star Zakes Bantwini and award-winning SA flautist Wouter Kellerman also delivered beautiful performances to tremendous applause during the live video stream.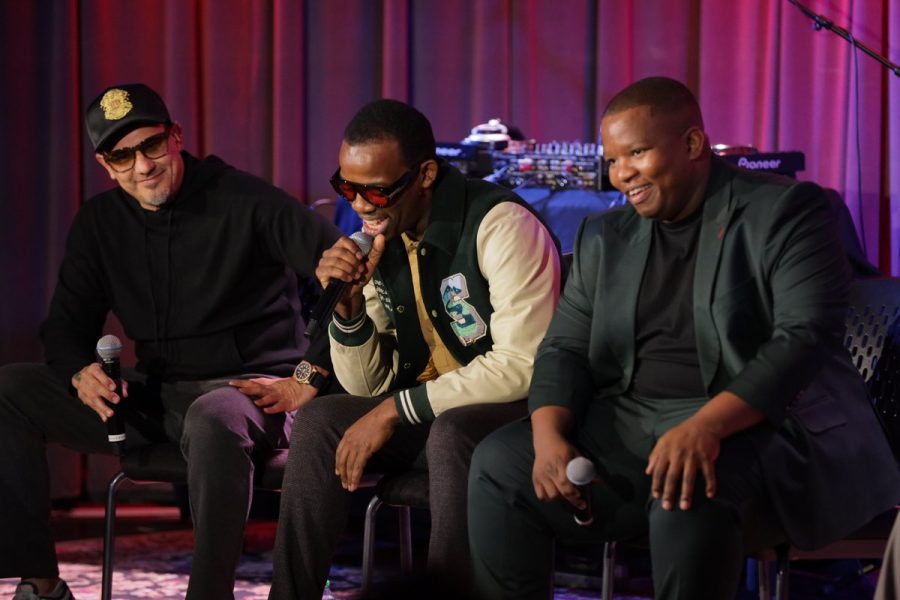 Kellerman – who has won a Grammy before – said: "Starting Grammy Week with a bang 😁 performing at the Grammy Museum. So great to be back in Los Angeles 🤩"
Known as the 'flute painter', Kellerman explained how he had written the music to paint Nelson Mandela's life with a flute. The music starts peacefully (Mandela's childhood, in the countryside tending to cattle), then heats up as Mandela moves to the hustle and bustle of the city, before becoming peaceful again as he retires to spend time with his family, knowing his legacy will "sustain us far into the future".
Kellerman, Bantwini and singer Nomcebo Zikode (of 'Jerusalema' fame) are nominated for their magnetic collaboration 'Bayethe' in the category Best Global Performance.
Talent manager and IMG Africa CEO Sibo Mhlungu says: "Bayethe" is a truly global record that speaks to the dynamism and undeniable talent of all three artists, and we're really proud to be able to showcase our work on the world stage."
Speaking to the international music crowd at the Grammy Museum, Bantwini emphasised the importance of working together and revealed all his top hits have been collaborations. The South African panelists – Bantwini, Mhlungu and GridWorldwide CEO Adam Byars – spoke about the power of music to be truly global and move people with a 'feeling' rather than lyrics. One of Bantwini's Amapiano hits spent 13 weeks at the top of the radio charts… and it's gibberish, a made up language!
The Grammy Museum thanked the panelists "for teaching us all about the global #music industry" and said "discovering new music you love is easy when you think globally. 🌍 "
Multi-platinum selling recording artist Zikode was not part of the live stream, although she's just as ready to take the Grammy Awards by storm as she did the world with her powerful vocal performance in 'Jerusalema'!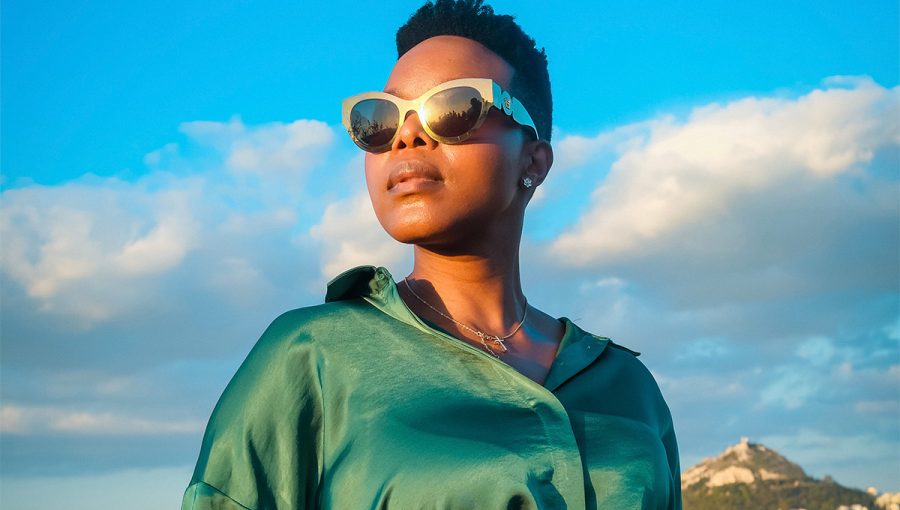 She said:
"These past few years have been truly incredible. It feels so surreal that we're now nominated at the premiere music awards show in the world and we are really in contention for a Grammy award."

"I'm so grateful to my team at IMG Africa and everyone that's helped us get to this point over the years. It's taken a lot of hard-work and commitment to our craft for us to get here. The crazy part is we have so much else that we've got planned over the next year or so."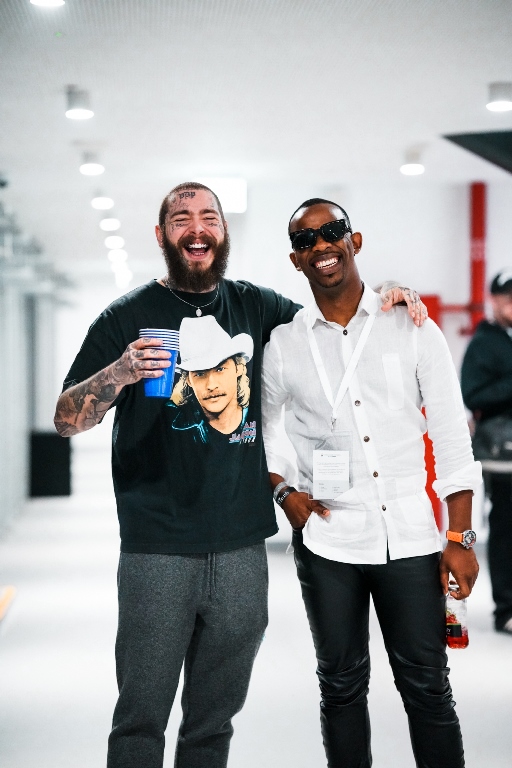 Despite being two decades into a hugely successful career, Zakes is coming off the biggest year of his career. Since "Osama" breathed new life into the veteran dance icon's career towards the end of 2021, Zakes has been gobbling up awards, touring the world and re-establishing himself as a force once again.
Recently, he was crowned Musician of the Year at GQ's Men of the Year awards ceremony. Prior to that, he won the award for Best Viral Hit at the South African Social Media Awards (SASMAs) and two South African Music Awards (SAMAs) for Highest Airplay and Best Collaboration. Zakes started 2023 on a high note as he teamed up with Ballito Big Week for the sold-out Zakes Bantwini Homecoming Picnic in Durban on January 1.
After the Grammy Awards, Bantwini will be wrapping up his final studio album ahead of his retirement this year.