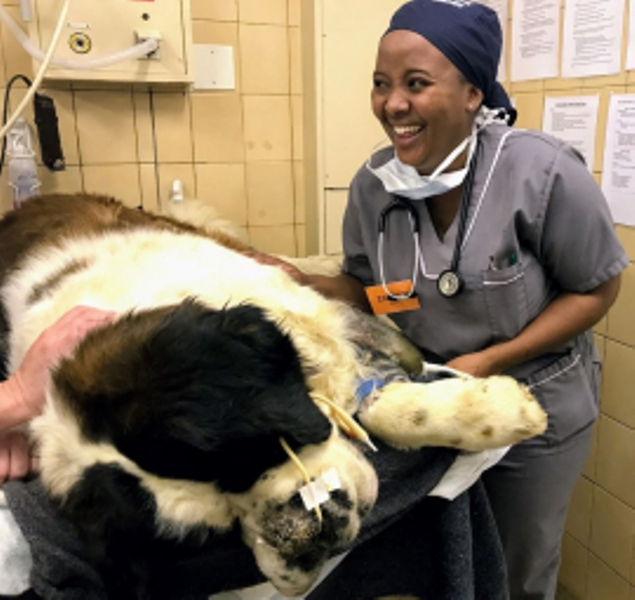 Pet lovers will be concerned to hear that the country's brain drain may lead to a severe shortage of vets in the not-so-distant future.
South Africans love their pets.
However, pet animals are a great responsibility as they require care from both their owners and expert medical professionals when special attention is required.
PICTURES | Bob the sea turtle returns to the ocean after 8 years at Two Oceans Aquarium
South African pet owners might be left in a compromised position in the near future as large numbers of veterinarians in South Africa have indicated that they want to emigrate.
RESEARCH POINTS TO EMIGRATION
According to Gert Steyn of the South African Veterinary Association, a number of the country's vets are looking for opportunities outside of the country's borders.
The association collected data from a nationwide survey, in which more than 20% of practicing veterinarians responded to questions about their futures in veterinary services.
MUST READ | Only in South Africa! Bird makes nest using cable ties – PICTURE
Speaking to eNCA, Steyn said that 58% of South African veterinarians under the age of 29 have begun the process of emigration or are pretty sure that they are going to emigrate in the near future.
VETERINARY STUDIES COMES AT A PRICE
To earn a Bachelor of Veterinary Science (BVSc) from the University of Pretoria, a prospective student has to spend as much as R370 000 over six years to achieve the qualification.
ALSO READ | Bear poses for 400 'selfies' on wildlife camera – PICTURES
Students who study veterinary sciences, do so at a high cost. Steyn said that the six years required to become a veterinarian is expensive and that vets do not earn enough to cover the education costs.
LOW PAY FOR VETS
According to BusinessTech, user-submitted salary data from groups such as PayScale and Indeed, put the average salary for a vet in South Africa at around R500 000 (or R40 000 a month). However, entry-level positions can start as low as R180 000 (R15 000 per month).
WATCH | Canadian man rescues trapped moose with bare hands
As most vets have to repay huge study loans but with low pay scales and a shortage of opportunities, most vets do not see a future in South Africa. Young veterinarians are therefore looking overseas for economic opportunities.
INCREASING CAPACITY FOR STUDIES
A long-term solution might be to increase the capacity of local institutes offering veterinary training. Steyn said that this could take between eight and 10 years to implement.
He said that academics and private veterinarians are concerned that new veterinary facilities will have insufficient staff.
FOREIGN VETS TO THE RESCUE…OR NOT?
Another solution may be to review South Africa's regulations regarding foreign veterinarians who wish to work in South Africa. Since vets were recently removed from South Africa's critical skills list, it is now more complicated for foreign vets to obtain South African work visas.
Universities in the United Kingdom (UK) and Australia now allow trained veterinarians to practice in South Africa without the need to write additional exams. However, there is the local requirement for veterinarians to first carry out a year's community service in South Africa. These placements are not always available or desirable.
This makes it difficult and unattractive for international veterinarians to work in South Africa.
ALSO READ: Cheers, ciao, totsiens! SA's mega rich leaving on a jet plane…