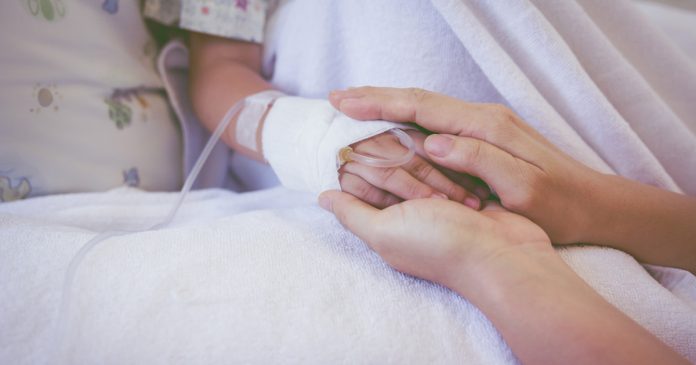 An Irish nurse, Valerie C, who spent time in South Africa over three decades ago is desperately searching for a family who she has kept in her heart all these years. Here is her story…
"I appreciate that this is a bit of a long shot, but thought that I would give it a try. I'm looking for a family in Johannesburg that left a huge impression on me. I was an Irish student nurse in JHB general and nursed their terminally ill son Jacu," says Valerie C.
"I came into their lives after they had already lost their daughter to the same rare genetic disorder 4 years earlier. I nursed their son until he died. The parents' names were Willie and Joie and their love for one another, their children and belief in a higher power made a lasting mark.
"Their son's funeral is the only patient's funeral I've ever attended. It was held in an NG Kerk in Afrikaans and as an Irish catholic I found it incredibly moving.
"A little while after the funeral Willie and Joie contacted me and invited me to dinner at their home. Again not something you normally do as a nurse, but I went as I believed it was a moment of closure for all of us. At the end of the evening, and before I left, Willie took me down to their wine cellar and gave me a bottle of wine. He asked me to open it at a special moment in my life and to raise a glass in memory of Jacu and them when I did.
"Well I have just turned 60 and have kept that bottle of wine all these years and often think of them. I want to open that bottle, but I want them to know that I've never forgotten and am raising that glass to them and Jacu.
"Here's the issue, I cannot remember their surname but would like to find them or their family. They had two children, their daughter was called Marina and Jacu was their son. They both died of a rare genetic disease which was directly related to them being Afrikaans. Both children were nursed and died in the Joberg Gen paediatric ward in the 1980s.
"I moved to London in the mid 1990s and am just about to retire and return to Ireland to hopefully grow old disgracefully with my two brothers who are still living there. I intend to open the bottle once I get back there (regardless of how it tastes) and want to raise that glass as promised.
"I truly appreciate that this is a a serious long shot but wondered if any SAPeople readers knows of or remembers them, and they could let them know. All I really want is for them to know that I've never forgotten them or their wonderful son…"
If you can help, please contact SAPeople at admin@sapeople.com or contact Valerie directly here.