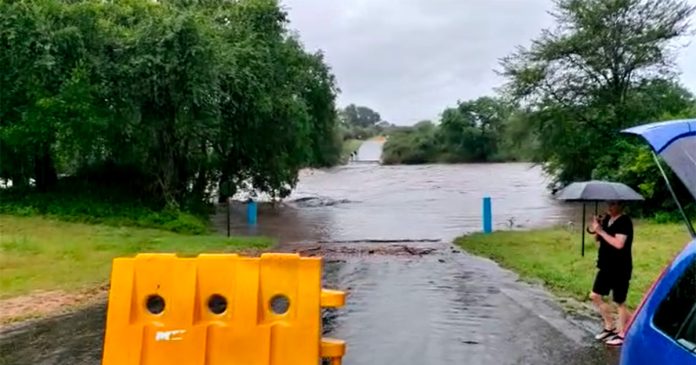 Due to heavy rains in and around the southern part of Kruger National Park (KNP) several roads have been closed. South African National Parks (SANParks) advises guests to not use any gravel roads and to stay on the tar.
Guests are further advised to not travel on any roads which have been closed and not to cross any low water bridges as the dangers of being washed away are high.
Visitors cannot access the Crocodile Bridge Gate and the Malelane Gate due to the flooding of the Crocodile River. Several other bridges are also currently overflowing, SANParks said in a statement on Thursday.
WATCH Crocodile Bridge flooded
Crocodile Bridge flooded on the H4-2 at the Crocodile Bridge Gate.
Tinged by Abdullah pic.twitter.com/EdIrofUf5F

— Kruger Sightings (@LatestKruger) February 9, 2023
The rain forecast for today remains high, caution should be exercised at all times on the roads. SANParks said it will continue posting updates on the SANParks – Kruger National Park Facebook group as and when information changes.
Guests that need to postpone their booking within the duration of the floods will be given the option of an immediate date change or credit on their profile to use at a later date.
For tourist enquiries please contact each camp directly.
7:57am
1 Buffalo on the move
Crocodile Bridge, Safari Lodge
5/5
Tinged by Natassia pic.twitter.com/berZTeQmvg

— Kruger Sightings (@LatestKruger) February 9, 2023