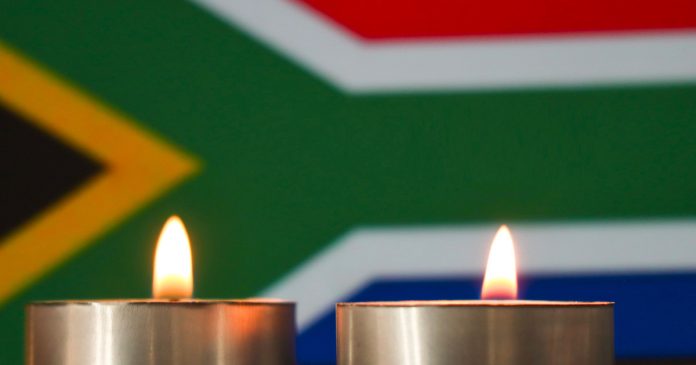 Load shedding has been declared a National State of Disaster in South Africa. President Cyril Ramaphosa made the announcement during his State of the Nation Address (SONA) on Thursday evening (although many South Africans were unable to watch the address… because they were suffering Stage 4 load-shedding or planned power cuts).
Ramaphosa said:the national state of disaster is a response to the electricity crisis and its effects. "The Minister of @NationalCoGTA has just gazetted the declaration of the State of Disaster, which will begin with immediate effect," he said.
President Ramaphosa said: "The state of disaster will enable us to provide practical measures that we need to take to support businesses in the food production, storage and retail supply chain, including for the rollout of generators, solar panels and uninterrupted power supply."
New Minister of Electricity to be appointed
He said: "To deal more effectively and urgently with the challenges that confront us, I will appoint a Minister of Electricity in the Presidency to assume full responsibility for overseeing all aspects of the electricity crisis response, ensure the establishment of the transmission company, oversee the implementation of the just energy transition programme, and oversee the establishment of the SOE Holding Company.
He said the the Minister of Public Enterprises will remain the shareholder representative of Eskom and steer the restructuring of Eskom, including the work of the National Energy Crisis Committee.
"The Minister of Electricity will focus full-time and work with the Eskom board and management on ending load shedding and ensuring that the Energy Action Plan is implemented without delay.
"We will be including other social partners in an effective structure similar to the one we set up to drive the vaccine rollout.
Extraordinary circumstances call for extraordinary measures
"This is necessary because an effective response to this crisis involves several different departments and entities that require coordination from the centre of government.
"The process of restructuring government will give us an opportunity to determine the positioning of various areas of responsibilities and how best the various ministries and departments can best serve our national objectives.
"Extraordinary circumstances call for extraordinary measures. The energy crisis is an existential threat to our economy and social fabric. We must spare no effort, and we must allow no delay, in implementing these measures."
According to SABC News, a multi-stakeholder group – made up of unions, political parties and other civil society movements – had threatened to go to court on Friday to stop the State of Disaster. The  organisations include NUMSA, the UDM, SAFTU, BOSA and HAITU, amongst others. They are also threatening a day of National Shutdown.
Author Eusebius McKaiser tweeted: "South Africans should NOT fall for the gimmicks of Mr Ramaphosa a) declaring a state of national disaster & b) appointing a minister of electricity. We got here because of state capture – ANC predation on society; NOT because we lacked a minister of electricity. Focus."
Extraordinary circumstances call for extraordinary measures. The energy crisis is an existential threat to our economy and social fabric.  
 
We must spare no effort, and we must allow no delay, in implementing these measures.
 #SONA2023 https://t.co/VhX6ug891l

— Cyril Ramaphosa 🇿🇦 (@CyrilRamaphosa) February 9, 2023
[Read] Classification of National Disaster: Impact of severe electricity supply constraint #SONA2023 pic.twitter.com/pThjXCsny6

— @SAgovnews (@SAgovnews) February 9, 2023