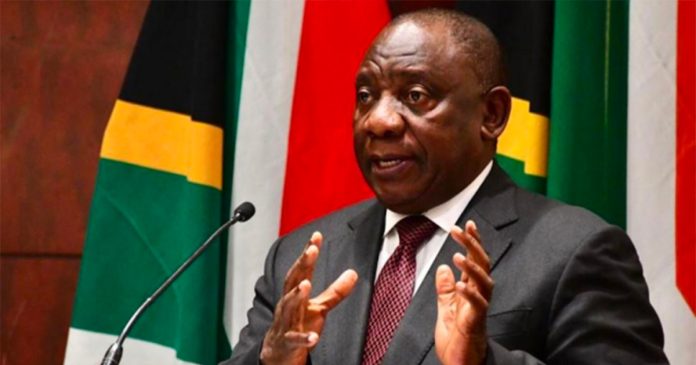 A multi-stakeholder group consisting of unions, political parties and other civil society movements has threatened to "go to court on Friday" if President Cyril Ramaphosa declares a national State of Disaster in his State of the Nation Address (SONA) on Thursday, 9 February. UPDATE Thurs 9 Feb, 20h30: President Ramaphosa has announced that loadshedding has been declared a national State of Disaster.
The group is already taking the government to court to mitigate the impact of load shedding
GROUP SAYS NO TO STATE OF DISASTER
As previously reported, Ramaphosa said the governing party resolved to declare a State of Disaster to fix the electricity crisis, and that work was already underway to determine whether the legal requirements for such a declaration are met.
READ MORE: Ramaphosa leaning towards another national State of Disaster to tackle load shedding crisis
According to SABC News, the organisations, including NUMSA, the UDM, SAFTU, BOSA and HAITU, told the media they rejected the State of Disaster.
"Clearly, President Cyril Ramaphosa is poised and positioning the whole nation, pulling the wool in their eyes that come Thursday during SONA, they want to declare this self-created crisis as a national disaster, and if they do that, they will manipulate the grid and hand over the country to the world bank. We will stop at nothing. If they go ahead on Thursday, we will run to court on Friday," said NUMSA General Secretary Irvin Jim.
The group suggested solutions to the electricity crisis that did not require the declaration of a State of Disaster and recommended the reappointment of former Eskom CEOs with engineering experience.
"I think the easiest solution is we've got more than two well-experienced engineers working with us for years. They know how to fix Eskom. One is Matshela Koko, we've got Jacob Maroga, but we should focus on coal fleet, which is what can give us sustainable, reliable energy," added Jim.
The health and allied workers union said people are dying daily due to load shedding and called for the government to provide all healthcare facilities with generators.
"We are saying the national health department must release the numbers of all people dying and update us on a daily basis, like during Covid. We need the numbers as we can't support everyone on a ventilator when the power goes off. You need to choose who you are saving," said HAITU Gauteng chairperson Bafana Tshabalala.
The group added that a national shutdown was on the cards if they did not have their way in court. The matter brought against Eskom and the government over load shedding is expected to be heard in the North Gauteng High Court on 28 February.
However, the group said it would approach the court on an urgent basis on Friday, if need be, to stop the declaration of a national State of Disaster.