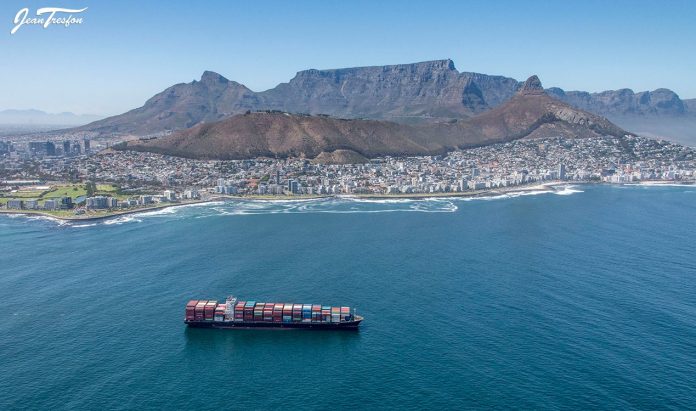 If you gaze up to the skies over the Western Cape coastline, there's an excellent chance you'll spot marine conservation photographer Jean Tresfon flying overhead.
PICTURES | Is this the BIGGEST great white shark ever spotted in SA waters?
Tresfon has been taking to the air for several years now, bringing those followers of his Facebook page award-winning photographs taken from his trusty gyrocopter.
If you're not already one of his nearly 51 000 followers, we strongly suggest you do so.
PRICELESS PARKING SPOT
Tresfon's latest post captured arguably the most scenic 'parking spot' on the planet!
MUST READ | Bob the sea turtle returns to the ocean after 8 years at Two Oceans Aquarium – PICTURES
The Nyk Fuji, a 267m-long Singapore-registered container ship, was stationed in Table Bay with a perfect view of Table Mountain, Lion's Head, Signal Hill and the Mouille Point and Green Point suburbs.
All pictures published with the permission of Jean Tresfon