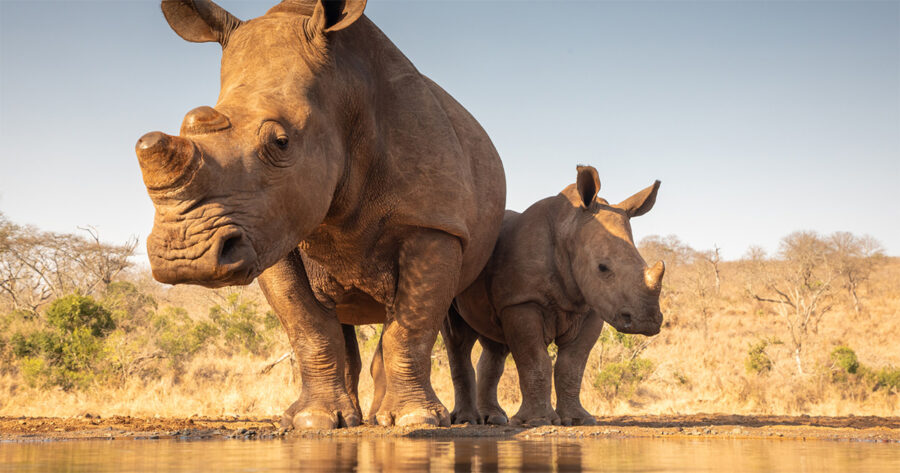 World's largest rhino breeding project to be auctioned with 2,000 rhinos
South Africa's controversial and privately owned Platinum Rhino breeding and conservation project, the largest of its kind in the world, has announced it is putting itself up for auction in mid-April. Despite project founder John Hume's best intentions, and the success the project has had at helping save the species from extinction, it's an "expensive […]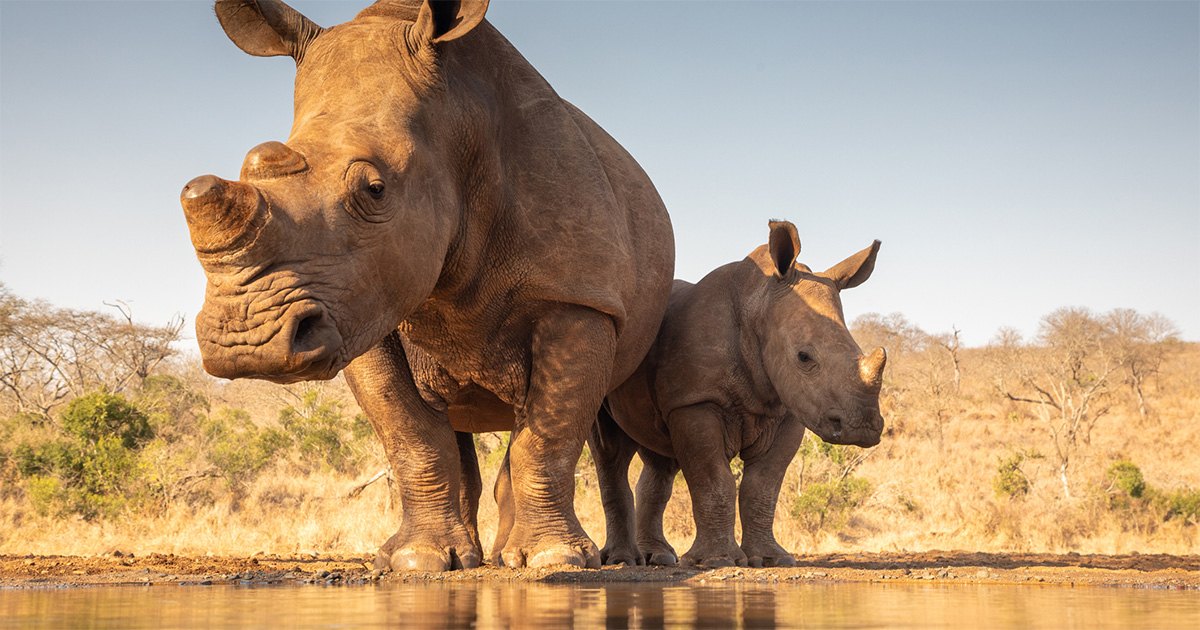 South Africa's controversial and privately owned Platinum Rhino breeding and conservation project, the largest of its kind in the world, has announced it is putting itself up for auction in mid-April.
Despite project founder John Hume's best intentions, and the success the project has had at helping save the species from extinction, it's an "expensive game" – around R5-million monthly for feed, management and anti-poaching measures – with no government aid or outside investment.
The project is now home to 16% of SA's Southern white rhino population; but in 2019, Hume issued an appeal for funds to feed his rhino. The animals needed supplementary feed due to the devastating drought in the North West province.  In 2021 he again issued a plea to be allowed to sell rhino horn in order to save the rhino. (Rhino horn is in demand in parts of Asia where it's used in traditional Chinese medicine and prized by some shallow elite as a status symbol.)
This week 81-year-old Hume announced the project will go on auction in mid-April 2023. He said the ideal buyer would be "a person or foundation with a passion for conserving rhinos and the means to keep the breeding project going".
The project was started in 2009 and currently has almost 2,000 Southern white rhinos on an 8,500 hectare savannah landscape in South Africa. With 200 rhinos born per year, it has the ability to save the species from extinction, says Platinum Rhino.
Dr Michelle Otto, the project's wildlife vet, says:
"We have so much rewilding power here. The project's rhino could repopulate the whole of Africa, where we lose hundreds of rhinos each year to poaching. We have rewilding partners on board, but the project needs funding and it needs the right person to continue to drive it in the right direction."
Hume caused controversy a few years ago with his campaign for the legal trade of rhino horn which he believes would curtail rhino poaching. However his attempts to auction rhino horn in 2017 were not as successful as he hoped.
Platinum Rhino announced last year it could release 100 rhinos back into the wild each year, and has interested conservation stakeholders throughout the world BUT "has been unable to secure the funding to make this happen".
Its rhino are recognised by the IUCN African Rhino Specialist group as vital for the conservation of SA's rhino population, and poaching on the farm is minimal, with the last incident taking place in 2017.
Only 32 rhinos have been poached at Platinum Rhino since it began in 2009, whilst over 9,700 rhinos were poached in other parts of SA. A total of 448 rhinos were poached in South Africa in 2022, slightly down from the 2021 figure of 451.
"Keeping the breeding programme going is vital to ensure not only the survival of the animals, but also the sustained livelihoods of the people who are supported by the project. Platinum Rhino employs 100 people, who each provide for another four people on average. That represents a community of around 500 people who rely on the project to survive," Platinum Project says on its website.
For auction details please contact: tammyhume (at) platinumrhinocbo.co.za