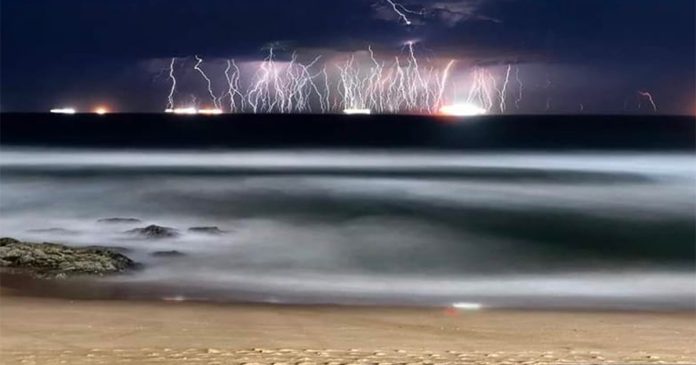 "Yesterday was the hottest day that I have known since I moved down to Umhlanga two years ago," says Christo from Christo Smith Photography. Durbanite Louise S agreed, revealing "I have lived in Durban my whole life and have never experienced heat like yesterday 🥵🥵."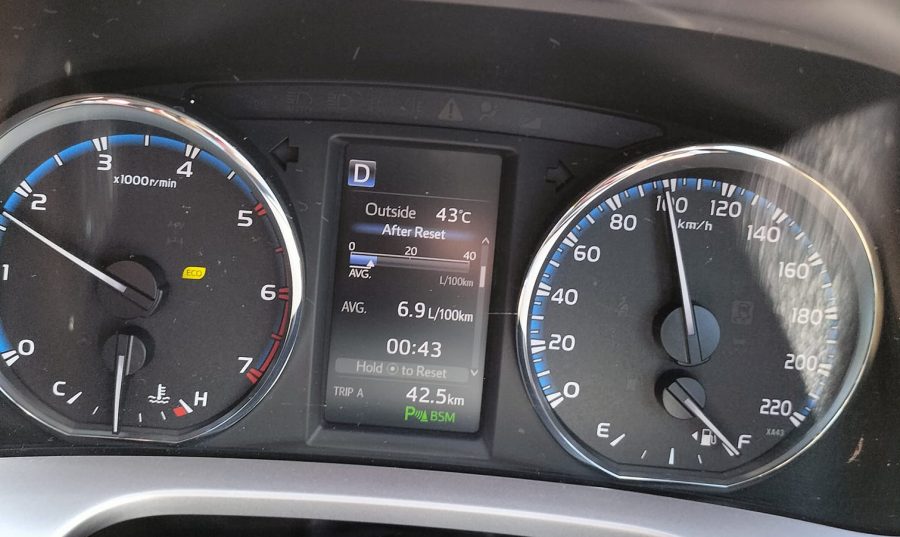 Christo says "the heat was suffocating, with parts of Durban reaching the mid 40 degrees Celsius. BUT he's not complaining. After all that heat, one of SA's best known lightning photographers was rewarded with an electrical display that lit up the KZN (KwaZulu-Natal) ocean.
"The weather forecast had predicted a possible storm late at night, but when I was sitting on my couch at home at around 20:00, I saw some flashes at sea out of the corner of my eye. I looked outside and indeed it was lightning that I saw.
"I rushed down to Bronze Beach in Umhlanga Rocks to take some photos. The storm at that point was around 25kms off shore. The heat had not relented much, still sitting at around 32 degrees, but there was a welcome breeze which flowed in over the sea, bringing with it the salty smell of the ocean. Humidity thick in the air as I stood there watching the strikes light up the sky for split seconds at a time…
"I was hoping the storm was heading for the shoreline, however it had other plans, heading further out to sea. I stopped taking photos when the storm was around 50kms off shore, leaving the heat behind."
According to other witnesses, the lightning lasted about an hour! Here's the photo that Christo managed to capture last night. "I hope you like it," he says. It's a composite image, overlayed to create the single picture.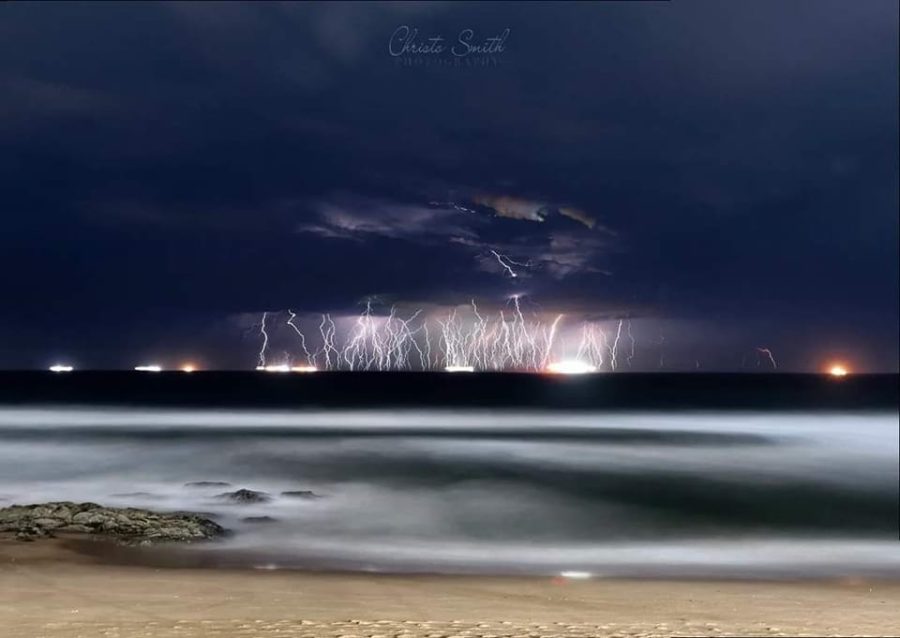 "South Africa has the most incredible beauty, and her storms are awesome. Keep looking for the beauty. It's there… I am Proudly South African," says Christo.
If you like Christo's work and would like to support him, please buy him a 'coffee': https://buymeacoff.ee/ChristoSmith