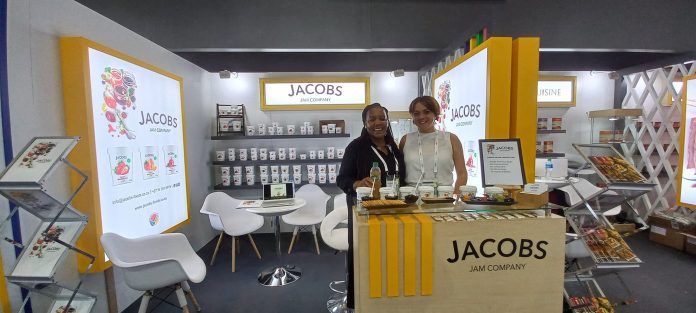 Local businesses are currently participating in high-profile exhibitions in the UAE, flying the South African flag high.
In Dubai, a South African business delegation comprising 16 agro-processing firms is showcasing products in the Gulfood exhibition, whilst in Abu Dhabi, there are 11 SA companies operating in the defence sector that are participating in the International Defence Exhibition and Conference (IDEX).
Both international exhibitions in the United Arab Emirates (UAE) started on Monday and will continue until Friday, 24 February 2023.
Proudly South African products have apparently been met with significant interest and are registering good trade leads at both shows.
The companies' participation at both exhibitions has been made possible by the Department of Trade Industry and Competition (the dtic). The department has set up national pavilions at the two trade shows where South African companies are able to show off their wares.
The Managing Director of Cape Town-based Jacobs Jam company, Nigel Jacobs said his company's products have already recorded interest from countries like the UAE, Saudi Arabia and India. The company manufactures high-quality jam products that are sold all over South Africa and Zambia.
The Managing Director of Cape Town-based Global Cuisine, Samreen Kumandan, said participating in the Gulfood exhibition will help her grow the company. She says:
"The show is offering an opportunity to make connections with distributors and buyers in the UAE and the global market. It is exciting to exhibit the company's delicious savoury snacks, which is a common food in the UAE. We are receiving promising leads and will be following up on them so they can translate into business transactions."
Gulfood is regarded as the largest food and beverage trade exhibition in the Middle East. It attracts a large number of participants from the Middle East and the world at large.
IDEX is the only international trade show in the Middle East and North Africa (MENA) region showcasing the latest technologies in land, sea and air sectors of defence.
Sales and marketing manager of Unipro Protective Wear, Mpho Mankge who is participating in an international exhibition outside South Africa for the first time, said the first day of IDEX was an eye-opener.
"Our products attracted quite a significant amount of interest amongst people from various countries who sought more information about our company and products. We have been working hard to break into the export market and it looks like our dream will finally become a reality as a result of being here," said Mankge.
Business development director of Shrike Marine, Rhi Cuthrie, expressed happiness that her company's vehicle power management systems were catching the eyes of directors of many other companies that are also exhibiting products at IDEX.
The UAE remains the main destination for South African goods in the region, as reflected by the consistent increase of exports. Over the past 10 years, South Africa's exports to the UAE grew from R8.6 billion in 2012 to R34 billion in 2021. – SAnews.gov.za