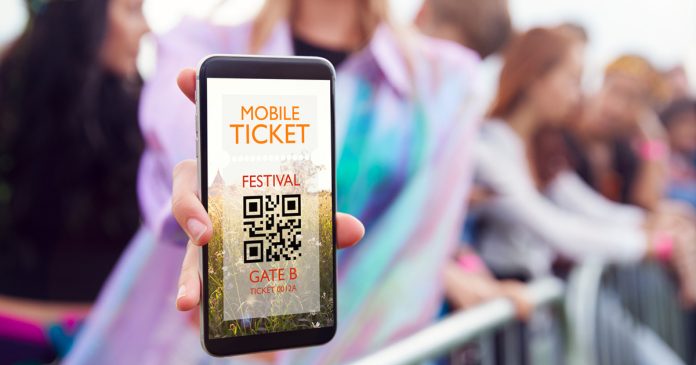 South Africa's Big Concerts has called out US reseller Viagogo for their "false and misleading representations to South African consumers". Viagogo has already been called out by Australia, Italy and New Zealand for its allegedly harmful practices.
Big Concerts claims that Viagogo uses Google advertisements to create an impression that it's a legitimate seller of tickets for events, and that there is a scarcity of tickets… when there isn't.
"This is an extremely deceptive practice in which unauthorised sellers fool good-faith buyers into thinking that they can purchase tickets legitimately," Big Concerts said in a statement on Friday. "In most cases these tickets are sold at vastly inflated prices and these tickets are not valid for entry into venues.
"Viagogo also fails to disclose anywhere on their website the risks of purchasing unlawfully resold tickets which are not valid for entry at venues," says Big Concerts.
Reselling tickets for commercial purposes is illegal in South Africa
The reselling of tickets for commercial purposes is unlawful in South Africa and grounds for immediate cancellation of the tickets without a refund. Those convicted can be fined or go to prison for 10 years.
Viagogo – a multinational ticket exchange and ticket resale brand – has been fined and called out in several jurisdictions including Australia, Italy and New Zealand for their harmful practices, with over 90% of tickets sold on their platform being by ticket scalpers with only 10% ordinary customers listing their tickets for legitimate reasons.
Speaking out on this issue that continues to spoil events for many who pay top dollar to attend, Big Concerts CEO Justin van Wyk says:
"South African music fans deserve far better than this. Organisers and venues get tarnished by organisations like Viagogo regularly. We note on every event's advertising that we partner only with Ticketmaster, and still somehow Viagogo manages to get people to buy tickets at an enormously inflated prices".
Van Wyk notes that concert goers who Google the name of an upcoming show will often land on the Viagogo website up first.
"This often makes it attractive for fans in a hurry – and within a few clicks, they've been had. In addition, as a Concert tour is announced, Viagogo immediately establishes an event page for the shows that are not yet on sale to the public and this allows Viagogo to list their fake wares. Once they've tricked eager buyers into handing over their very real money, the speculative sellers scramble to see how many of the promised tickets they can ultimately get their hands on to fulfil the sale. If they can fulfil the order, they pocket a huge profit, and if they can't, they can simply refund the speculative purchase – it's a no-risk scam."
Fans lose
Whatever happens, the fan loses—either they get a ticket at a hugely inflated price or they don't get a ticket and get their money back, however, they find out that they won't be attending their dream show after all.
Van Wyk says: "We're calling out ticket scalpers and Viagogo who facilitates this unlawful practice."
Big Concerts warns concert goers not to purchase tickets anywhere except from Ticketmaster which is the only authorised ticketing company for all Big Concerts
events.
"We again urge the public not to follow links online that take them to sites that claim to have legit tickets to a show."
Van Wyk asserts: "For anyone who has purchased tickets from Viagogo or any other third party seller, please get your bank to reverse the transaction. Your tickets – if they even arrive – will not be valid. We urge vigilance at all times. Don't let a scammer wreck your show."
UPDATE: Viagogo shocked by 'false comments', says tickets are legitimate
In a media statement sent to SAPeople, concerning Big Concerts' allegations, viagogo says:
"viagogo gives consumers the freedom to buy and sell tickets on a regulated platform that is trusted by millions around the world, so we were shocked to hear about Big Concerts' false comments regarding our site. It is perfectly legal to pass on, sell or give tickets to other people. Big Concerts' actions are anti-competitive and motivated by a desire to control ticketing distribution and its genuine fans who have been/will be left disappointed. Customers should never be used as a casualty in an attempt to control ticket sales.

"Every ticket on viagogo is a legitimate ticket, bought and sold legally – and that remains the case for future concerts, including the upcoming Backstreet Boys shows. Further, the viagogo guarantee, which ensures your money back if you do not get into the event, is in place to give interested ticket buyers the utmost confidence."