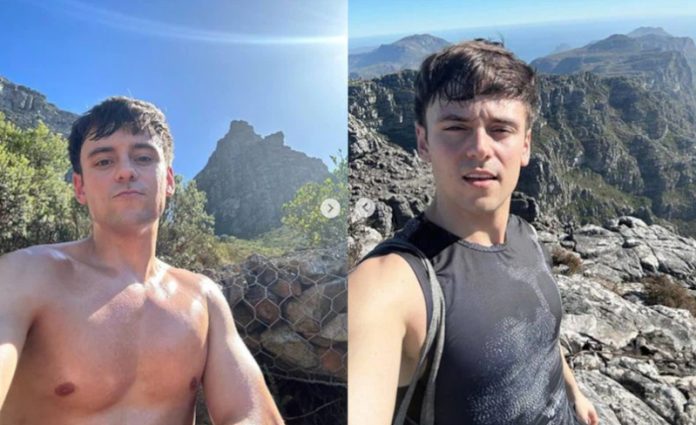 If you happened to be hiking up Cape Town's iconic Table Mountain recently, you might just have bumped into British Olympian Tom Daley.
The 28-year-old diving gold medallist last week posted a series of photos and videos of his ascent up the Mother City landmark.
One video shows the sporting star taking a moment to rest and indulge in a spot of crocheting as the camera pans up to reveal the majestic views.
"Having a little crochet break on Table Mountain," he quips in the clip.
View this post on Instagram
ALSO READ: Cruise heads to Cape Town
Daley has turned his knitting and crocheting hobby, which he started during the Covid-19 pandemic, into a business called Made With Love By Tom Daley.
It sells knitting and crochet kits and yarn for enthusiasts online.
Daley is just the latest in a series of celebrities to have been spotted at Table Mountain.
As reported by SAPeople, funnyman Trevor Noah and DJ Black Coffee also recently took in the sights and sounds of the iconic Wonder of Nature.
Meanwhile, a second video revealed that Daley chose to descend the mountain on its famous cable car, once again highlighting the city's spectacular vistas.
In the post's comments, enthusiastic South Africans welcomed Tom to the country and wished him a wonderful stay.
ALSO READ: Animal sighting: Who will lose their cool first? – [Video]
Daley, who won the gold medal in the men's synchronised 10-metre platform diving at the 2020 Olympics in Tokyo, has used his fame as a platform to campaign for LGBTIQ+ equality and to inspire young queer people.
ALSO READ: Guinness World Records: Largest wearable cake dress (supported)
Speaking after his win that year, he told reporters: "I came out in 2013 and when I was younger I always felt like the one that was alone and different and didn't fit. There was something about me that was never going to be as good as what society wanted me to be."
He continued: "And I hope that any young LGBT person out there can see that no matter how alone you feel right now, you are not alone. You can achieve anything."
It's not clear for how long Daley was (or is) in Cape Town or if his husband of six years, Oscar-winning screenwriter, director and producer, Dustin Lance Black, or their young son Robert, joined him on the trip.
Article by Roberto Igual
This article was initially published on MAMBAonline.com