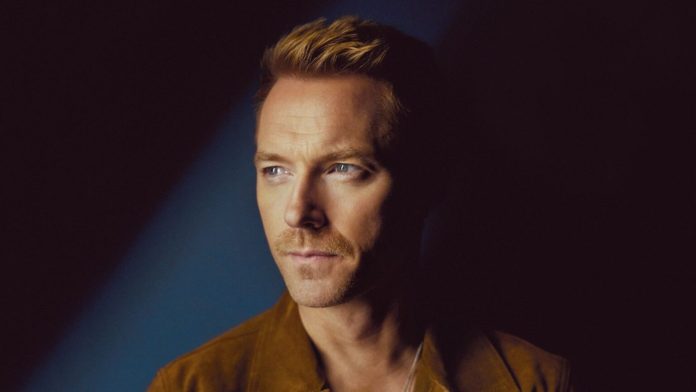 Performing at Cape Town's Kirstenbosch Botanical Gardens tonight will be like a "well-poured pint of Guinness" for Irish singer-songwriter and former Boyzone star Ronan Keating.
The Dubliner will be celebrating his 46th birthday with an epic two-hour-long show at what he calls "one of his favourite venues in the world".
"It has been 20 years since I've performed at Kirstenbosch," Keating revealed in an interview ahead of the South African leg of his world tour which also includes a show at Pretoria's SunBet Arena on Sunday 5 March.
RONAN KEATING ON KIRSTENBOSCH GARDENS AND CAPE TOWN
"I rate Kirstenbosch Gardens right up there with the Royal Albert Hall and other world-renowned venues where I have performed."
His love for our Mother City runs much deeper than Kirstenbosch Gardens though.
"My wife [Storm] and I spent our honeymoon in Cape Town. We are going to take time off for a bit of family holiday and definitely visit the wine region for some good red wine," a visibly excited Keating said.
View this post on Instagram
SHOWING LOVE TO SA CHARITIES
Throughout the years, the global singing sensation, Magic Radio host and ITV's The Voice Kids judge has played a pivotal role in raising funds for South African charities alongside golf legend Gary Player, spearheaded by specialist wealth management company Citadel.
This year, Keating said, he has chosen the Red Cross Children's Hospital in Cape Town as beneficiary.
For 6 years, @ronanofficial has partnered with @garyplayer and Citadel to raise funds for vulnerable children at @chtrust1 and @BAPrePrimary School. We look forward to another successful event. #CitadelGolfDay #CitadelGalaDinner #CitadelSA #RonanKeating #GaryPlayer #Philanthropy pic.twitter.com/owxnQFblvD

— Citadel Investment Services (@CitadelSA) February 24, 2023
ALSO READ: Two shows only! Irish pop star Ronan Keating coming to SA
BOYZONE AND GOING SOLO
Keating was catapulted into boy band fame as member of the multimillion-selling Boyzone in 1993. Since 1999, he has crafted a truly epic solo career with 30 consecutive top 10 singles, 10 studio albums and more than 20 million records sold.
Life is a Rollercoaster, Lovin' Each Day and his debut solo single, When You Say Nothing At All (originally recorded for the soundtrack to the blockbuster film Notting Hill), are only but a small speck of the classic pop songs he has delivered throughout the years.
"I love being back on the road touring," confessed the four-time Platinum-selling singer and songwriter.
"The early days of Boyzone were very intense and I don't think we had the time to sit back and take it all in. I can't imagine ever losing the excitement I feel when I'm performing in front of a live audience."
ALSO READ: Backstreet Boys bonanza: Two extra SA shows for BSB Army!
RONAN KEATING RETURNS TO IRISH ROOTS WITH 'SONGS FROM HOME'
His latest album, Songs from Home, was released in 2021 and features traditional poetry and folklore alongside contemporary pieces.
According to a review by The Irish Post, the album "celebrates the Dubliner's love for Ireland, and Irish music, and reinforces its significance in his life".
"I created Songs from Home as a labour of love during lockdown," Keating explained. "I was not able to travel to visit my father, so I started listening again to old Irish songs that I listened to when I was growing up and which connected me to my roots..
"It is testament to the fact that music can transport you to anywhere that you want to be and connect you to your past and present."
WHAT'S ON THE MENU FOR SA AUDIENCES?
South Africa-based English singer-songwriter Martin Gill has been confirmed as the opening act for the Irish music star's show at Kirstenbosch Botanical Gardens tonight.
For the SunBet Arena concert on Sunday, I Don't Wanna Wait hitmaker Lee Cole will perform as Keating's support act.
So what can fans expect from Keating's two-hour-long set?
"To be honest…It will all be about what people want," according to the Irish star.
"There will be bits of pieces of everything…even a healthy dose of some Boyzone songs. Be prepared for a lot of music moments especially build for the audience and what they want to hear."
RONAN KEATING LIVE: WHERE TO STILL GET TICKETS!
KIRSTENBOSCH BOTANICAL GARDENS
Date: Friday 3 March 2023
Time: Gates open 18:00. Concert starts at 19:00.
Ticket Prices: From R645 (excluding ticket service fee)
SUNBET ARENA
Date: Sunday 5 March 2023
Time: Gin Garden opens at 14:00. The arena opens at 16:00. Show starts at 17:00.
Ticket Prices: From R345 to R1 195 (excluding ticket service fee)
Tickets for Keating's two South African shows are available through Webtickets.
SAPEOPLE WISHES RONAN KEATING A HAPPY BIRTHDAY!