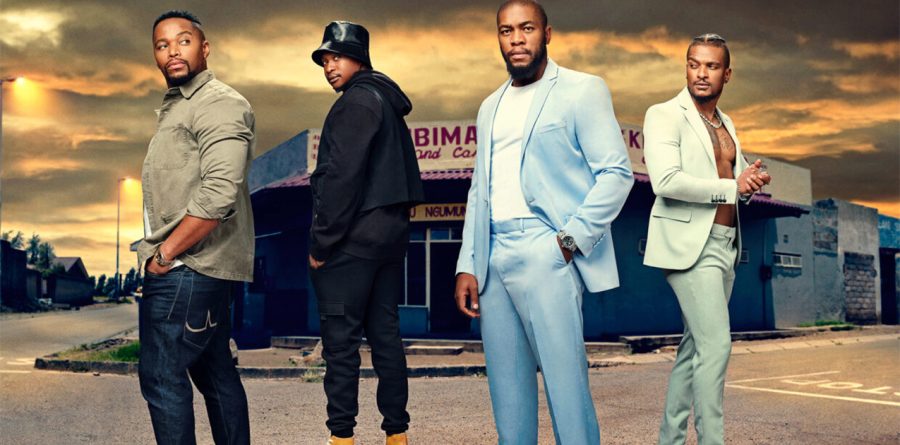 What to watch on Showmax in March 2023
Showmax brings some great Originals to the table in March: true crime documentary Stella and no-holds-barred series Sex & Pleasure, and Ghanian series The Billionaire's Wife. Fans of international series are spoilt for choice, too: critically acclaimed series like The English, and new seasons of Succession, The Flight Attendant and The Good Fight. Originals Adulting […]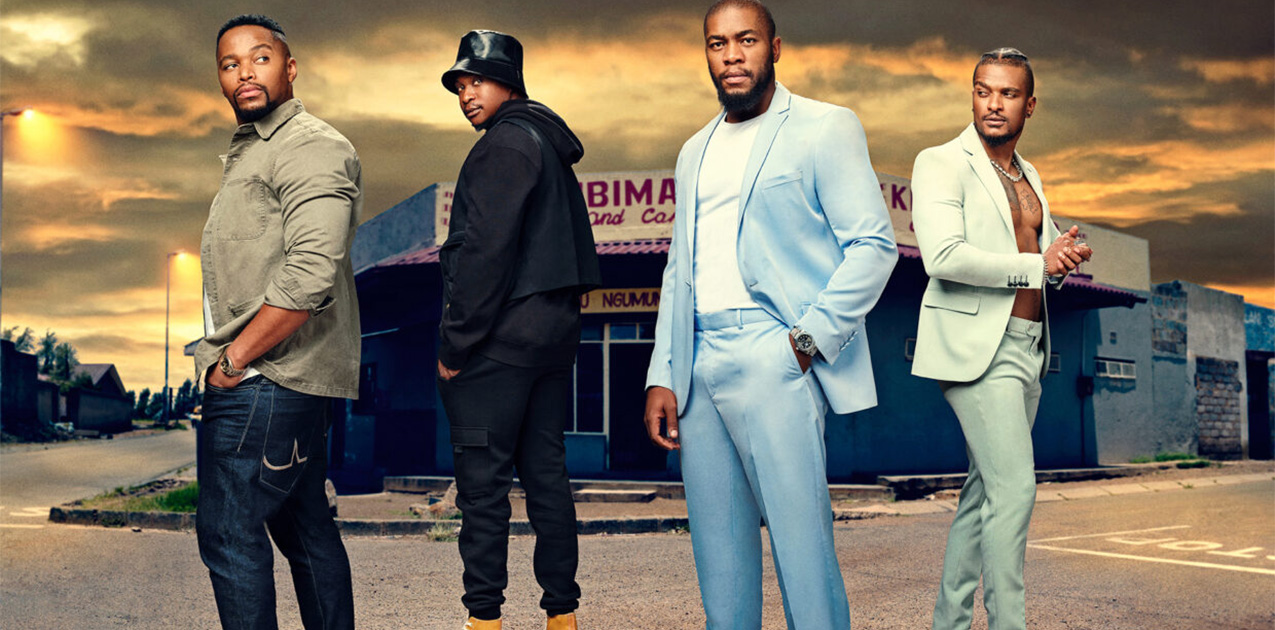 Showmax brings some great Originals to the table in March: true crime documentary Stella and no-holds-barred series Sex & Pleasure, and Ghanian series The Billionaire's Wife. Fans of international series are spoilt for choice, too: critically acclaimed series like The English, and new seasons of Succession, The Flight Attendant and The Good Fight.
Originals
Adulting | Showmax Original | Mondays from 20 March
Taking place in Johannesburg, Adulting follows four varsity friends. Their strong bond has held them together even as their journeys in life have taken them in very different directions. Theirs is the bromance of the decade.
Thembinkosi Mthembu (Mabutho in The River and King Dingiswayo in the upcoming Shaka iLembe) stars as successful businessman Bonga, with Luthando BU Mthembu (Big Brother Mzansi) as toy boy Vuyani, Thabiso Rammutsi (The Suit) as cheating family man Mpho, and Nhanhla Kunene (Muvhango) as hot-headed bad-boy Eric.
Also look out for the likes of SAFTA nominee Winnie Ntshaba (The Herd) and Sikelelwa Vuyeleni (Hope) as Vuyani's sugar mamma and Eric's baby mamma respectively; Lungile Duma (The River) as Mpho's wife; and Buhle Samuels (One Night KwaMxolisi) and newcomer Londeka Shishi as Bonga's love interests.
Adulting is created by Tshedza Pictures' Phatu Makwarela and Gwydion Beynon, who've won five Best Scriptwriting SAFTAs in the past four years for smash hit shows like The Republic and The River, which was also nominated for an International Emmy.
Stella Murders | Showmax Original | 17 March
Stella Murders investigates the deaths of best friends Sharnelle Hough (17) and Marna Engelbrecht (16) at their hostel at Stella High School in North West. On Saturday morning, 26 May 2018, Sharnelle was found hanged by the staircase and Marna was discovered in a bathroom, with both deaths initially looking like suicides.
The 90-minute documentary features interviews with Ronnie and Sonja Hough, Sharnelle's parents; Stefaans, Rianet, and Riané Engelbrecht, Marna's father, mother and sister; Captain Zagaries Human, the Stella South African Police Services station commander; Captain Markus Ferreira, the investigating officer; private investigator Chris Saunders; and Advocate Johan Smit, the state prosecutor, now retired. Also look out for Marizka Coetzer from Devilsdorp, who covered the Stella Murders case for Huisgenoot.
Home to just over 4 000 people, Stella is a small, quiet cattle-farming dorpie near Vryburg in North West. "In such a close-knit community, danger is expected to come from the outside," says clinical psychologist Elmarie Claassens in the trailer. "But the thing about danger is: it doesn't come exclusively from the outside."
Stella Murders is a new true crime documentary from David Enright and IdeaCandy, the director and production company respectively behind the breakout hit Devilsdorp, one of Showmax's ten most streamed titles of 2021, which sold internationally and won the 2022 SAFTA for Best Made for TV Documentary.
Sex & Pleasure | Showmax Original | Wednesdays from 8 March
"Everyone has sex," says Coconut Kelz at the start of the trailer for the new Showmax Original Sex & Pleasure. "Even your most conservative grandmother had eight kids. So let's talk about it."
Sex in Afrikaans was one of the 10 most streamed titles on Showmax in South Africa in 2022, but it's clearly not just Afrikaners who like to knyp die kat in the donker.
Hosted by writer Kim Windvogel and journalist Romantha Botha, Sex & Pleasure will take a broader view of what South Africans get up to behind closed doors, and, well, everywhere else too. Each episode will explore tlof tlof in relation to a different topic: sex work, parenting, love, drugs, orgasm, disability, age, and spirituality.
Kim and Romantha co-wrote and conceptualised Sex & Pleasure with director Ayanda Duma, who was also a producer on the South African leg of Planet Sex with Cara Delevigne, which you can binge on Showmax now. SAFTA winner IdeaCandy (Steinheist, Devilsdorp) is producing the eight-part series, which includes playful motion graphics by Mbali Hlatshwayo. Watch the age-restricted trailer here »
The Billionaire's Wife S1 | Showmax Original | Thursdays from 2 March
The Billionaire's Wife is a Ghanaian drama series that follows Ajoba, a young woman who marries an old billionaire with the aim of turning her fortunes around, only to find out that being a billionaire's wife is the toughest thing she's ever done. It is set in the glamorous, chaotic, unpredictable and scandalous world of the rich and powerful.
The series is inspired by the tabloids covering real-life billionaires and their young wives, which have captured the attention and imagination of the public. It offers a glimpse into this world of drama, gossip, conspiracies and controversies that they have become famous for.
The Billionaire's Wife is the third Showmax Original title in Ghana, after the drama series ENO and the docu-reality series My Perfect Funeral.
International series
Succession S4 | First On Showmax | Mondays from 27 March
https://youtu.be/jnZcGo8qSG8
With 13 Emmys under its belt already, including Outstanding Drama Series in 2020 and 2022, Succession returns for its fourth season with the sale of Waystar Royco to tech visionary Lukas Matsson (Alexander Skarsgård) looming ever closer. It's a prospect that provokes existential angst and familial division among the Roys as they anticipate their diminished cultural and political influence once the deal is completed.
Created by Oscar nominee Jesse Armstrong (Veep), Succession is the 69th highest-rated show of all time on IMDb, with Season 3 at 97% in the critics' ratings on Rotten Tomatoes.
Chucky S2 | First on Showmax | Binge from 10 March
Wanna … PRAY?
Chucky is coming for the clergy in Season 2 of the hit TV series, based on the killer doll's three-decades-long cult film franchise.
After his diabolical plan to invade America's children's hospitals was foiled in Season 1, Chucky now seeks revenge on those he holds responsible: surviving teens Jake (Zackary Arthur), Devon (Björgvin Arnarson) and Lexy (Alyvia Alyn Lind), along with his ex Tiffany (Jennifer Tilly), now his sworn enemy.
Chucky S2 has an 89% critics' rating on Rotten Tomatoes, with AVClub raving, "One of the best spooky shows on TV has stepped up its game." Season 3 has already been ordered.
The English | Binge from 6 March
The Telegraph's Best Series of 2022, The English stars Emily Blunt (A Quiet Place) as Cornelia Locke, an Englishwoman hell-bent on revenge, whose journey north intertwines with that of Eli Whipp (Chaske Spencer), a retired Pawnee cavalry scout out to claim the land he is owed for his service in the US army.
The miniseries has an 82% critics' rating on Rotten Tomatoes, with Empire Magazine calling it, "A massively ambitious and original take on the Western genre, confirming the extraordinary writing and directing skills of TV auteur Hugo Blick while showcasing one of Emily Blunt's greatest performances yet."
The Good Fight S6 | Binge from 17 March
The sixth and final season of the Emmy-nominated legal drama The Good Fight finds Diane back on the associates' floor and haunted by an uneasy sense of déjà vu, with everything from Roe v Wade to voting rights and Cold War aggressions making a comeback. Meanwhile, Liz faces off with an ostentatious new name partner, and the lawyers of Reddick & Associates wonder if the increasing violence all around them could point to an impending civil war.
Season 6 has a 94% critics' rating on Rotten Tomatoes, with Entertainment Weekly saying, "Good Fight is officially the weirdest normal show ever," and praising its ability to "dramatise genuine chaos better than almost any TV show of our chaotic era."
The Flight Attendant S2 l Binge from 13 March
HBO Max's smash hit The Flight Attendant returns for a second season with Cassie (Kaley Cuoco from The Big Bang Theory) braving sobriety as she tries to clean up the hot mess she's made of her life… while moonlighting as a CIA asset. But when an overseas assignment leads to her inadvertently witnessing a murder, the weird just gets weirder – and more dangerous – as she becomes entangled in a new intrigue.
Season 2 has an 85% critics' rating on Rotten Tomatoes, with Financial Times saying, "Cuoco's Cassie remains a magnetic heroine forever on the precipice of calamity."
Quantum Leap | First on Showmax | Binge from 24 March
It's time to remake history with the revival of the cult-classic series Quantum Leap which ran from 1989-1993.
It's been almost 30 years since Dr Sam Beckett (Scott Bakula) stepped into the Quantum Leap accelerator and vanished.
Now, a new team, led by physicist Ben Song (Raymond Lee), has been assembled to restart the project and try to unlock the mysteries behind the machine and the man who created it. But everything changes when Ben makes an unauthorised leap into the past…
Quantum Leap has already been renewed for a second season.
The Capture S2 | Binge from 1 March
Boasting a rare 100% critics' rating on Rotten Tomatoes, Season 2 of The Capture once again questions if we can really believe what we see. Britain is under siege: hacked news feeds, manipulated media, and interference in politics. Entrenched in the UK's own 'Correction' unit, DCI Rachel Carey (Holliday Grainger) finds herself in the middle of a new conspiracy – with a new target. But how can she solve this case when she can't even trust her closest colleagues?
Escalating from the CCTV thriller of Season 1, the six-part season features "invisible" assassins, the terrifying rise of deepfake technology, the ever-growing tension between government and Big Tech, and corruption at the heart of the British media.
Leopard Skin S1 | First on Showmax | Binge from 3 March
Leopard Skin kicks off with a criminal gang taking shelter in the remote paradise of Playa Perdida, Mexico, following a botched jewellery heist. They take Alba, Batty and their guests hostage. But murderous secrets, coldhearted betrayals and shocking desires bubble to the surface as everyone awaits their fate.
The cast includes Carla Gugino (Gunpowder Milkshake), Jeffrey Dean Morgan (The Walking Dead) and more.
Monarch S1 | Binge from 20 March
Monarch is an epic, multi-generational musical drama about the Romans, America's "First Family" of country music. With the curtain set to come down for the reigning "Queen of Country", Dottie Cantrell (Susan Sarandon), the dynasty she has spent her life building is in jeopardy. Dottie's daughter, Nicky (Anna Friel from Marcella), will stop at nothing to protect her family's legacy. It's finally her turn. But is it too late?
Monarch's cast includes Grammy-nominated country singer Trace Adkins, singer Beth Ditto, and Martha Higareda. Dottie's vocals are performed by country singer Mandy Barnett, with Sarandon's real-life daughter, Eva Amurri playing the young Dottie. Also look out for guest appearances from the likes of Grammy winners Shania Twain and Martina McBride.
AV Club says this "Texas-set musical-drama has all the makings of a hit: a sudsy premise, a star-studded cast, and a silky soundtrack composed of original tunes and country classics."
Swimming With Sharks | First on Showmax | Binge from 10 March
Inspired by the 1994 film of the same name, the psychological drama Swimming with Sharks centres on Lou Simms, a young female assistant at Fountain Pictures, a Hollywood studio filled with monster bosses, manipulators, schemers and intrigue. Little do they know she is poised to outwit them all.
The series stars Kiernan Shipka (Chilling Adventures of Sabrina) and Diane Kruger (Inglourious Basterds), with the likes of Donald Sutherland (The Undoing) and Erika Alexander (Shining Girls) co-starring.
AIPT calls it, "sexy, shocking, can't-miss television."
Anne Boleyn S1 | Binge from 6 March
Black Reel nominee Jodie Turner-Smith (Queen & Slim) stars as Anne, the second wife of King Henry VIII, who confronts the patriarchy of Tudor England in the final months of her life. As The Hollywood Reporter says, "There is one truly irresistible reason to watch Anne Boleyn, and her name is Jodie Turner-Smith."
International movies
The Batman | 20 March
Robert Pattinson (The Twilight Saga) stars in IMDb's Top Movie of 2022, The Batman. When a sadistic serial killer starts murdering key political figures in Gotham, the iconic comic book hero is forced to investigate the city's hidden corruption – and question his family's involvement.
Nominated for three Oscars, three Critics Choice Awards, and four BAFTAs this year already, the box office hit was named Best Comic Book Movie at Rotten Tomatoes' Golden Tomato Awards, which recognise the best-reviewed films of last year.
Bullet Train | 6 March
The end of the line is only the beginning in the action comedy Bullet Train, starring Oscar winner Brad Pitt (Babylon) as Ladybug, an unlucky assassin determined to do his job peacefully after one too many gigs gone off the rails. Fate, however, has other plans, as Ladybug's latest mission puts him on a collision course with lethal adversaries on the world's fastest train.
The cast includes Sandra Bullock, Michael Shannon, rapper Benito A Martínez Ocasio (aka Bad Bunny), and more.
Vox calls the film "pure escapism at its finest".
Fantastic Beasts: The Secrets of Dumbledore | 27 March
The third instalment in the Harry Potter prequel series, Fantastic Beasts: The Secrets of Dumbledore is set several years after the events of The Crimes of Grindelwald and follows Newt Scamander and his partners, who are tasked by Professor Albus Dumbledore with a mission that takes them into the heart of dark wizard Gellert Grindelwald's army.
The film stars Eddie Redmayne as Newt and Jude Law as Dumbledore, with the role of Grindelwald now played by Mads Mikkelsen (Rogue One).
The New York Times calls it "the most absorbing and well-paced film in the trilogy to date."
Smile | 23 March
Dr Rose Cotter (Sosie Bacon from Mare of Easttown) is a therapist who's traumatised by the bizarre death of a patient. As terrifying occurrences begin taking over her life, Rose must confront her troubling past in order to survive and escape her horrifying new reality.
The psychological horror picked up multiple award nominations on the festival circuit, and an 80% critics rating on Rotten Tomatoes, with both Bacon and debut feature director Parker Finn drawing widespread praise from the critics.
Spencer | 9 March
Kristen Stewart (Twilight) was nominated for a 2022 Oscar as Princess Diana in the biographical drama Spencer, set during the royal family's 1991 Christmas holiday at Sandringham House, as Princess Diana contemplates leaving the then-Prince Charles.
Spencer also stars Sally Hawkins (The Shape of Water), and Timothy Spall (Secrets & Lies), with Jack Farthing (Poldark) as Prince Charles.
The Guardian calls Spencer, "Rich and intoxicating and altogether magnificent." It has an 83% critics' rating on Rotten Tomatoes.
Ted K | 6 March
Based on the true story behind the biggest manhunt in US history, Ted K stars South African Sharlto Copley (District 9, Beast) as the notorious Unabomber, Ted Kaczynski.
Kaczynski lived deep in the Rocky Mountains, where he sought refuge from modern society. As the outside world encroached on his mountain sanctuary, he slowly became radicalised with rage, escalating from small acts of sabotage to deadly bomb attacks.
Ted K has an 85% critics' rating on Rotten Tomatoes, with Copley receiving widespread critical acclaim for the role. The Hollywood Reporter calls the film "unsettlingly intimate" and "a haunting vision of vengeful obsession."
ALSO WATCH:
Take the Night | 16 March
Boasting an 83% critics' rating on Rotten Tomatoes and several awards on the festival circuit, the edgy crime thriller Take the Night is a twisted tale of sibling rivalry and family secrets that kicks off with an elaborate surprise birthday stunt that goes horribly wrong when the career criminals hired to stage a fake kidnapping go rogue.
Local
Rise: The Siya Kolisi Story | On Showmax Pro from 1 March, then Showmax from 6 March
A deeply personal new documentary, Rise: The Siya Kolisi Story reveals a different side to the Springboks' first black African captain, who led South Africa to victory at the 2019 Rugby World Cup.
Kolisi says he wanted to be as "real" as possible when telling his story, in his way. "I wanted to showcase South Africa because it's such a beautiful country, but I also wanted to authentically show viewers what the township looks like and how more people need to come and invest in these areas. For me, some of my best memories are from the township, and it's the people in my community who motivate me every day."
Proceeds from Rise: The Siya Kolisi Story will be channelled back to the community and various worthy causes supported by the Kolisi family.
My Name Is Reeva | 1 March
Ten years ago, on Valentine's Day in 2013, Reeva Steenkamp was murdered at the hands of her then-boyfriend Oscar Pistorius, the first double-leg amputee to participate at the Olympics.
My Name is Reeva looks at the model's life and the events that led to her shocking death, a tragedy that remains deeply embedded in the minds of millions across the globe. It also follows her parents, Barry and June, as they decide whether to take part in a Victim-Offender Dialogue with Pistorius, facilitated by the Department of Correctional Services.
My Name is Reeva is directed by Warren Batchelor, who also made the SAFTA-nominated Brett Kebble documentary 204: Getting Away With Murder, which is also available on Showmax.
The Republic S2 | Binge from 27 March
Season 2 of the award-winning political thriller The Republic picks up two years after the dramatic events of the first season, in the aftermath of Madame President Mulaudzi's kidnapping and a coup attempt amid citizen unrest. Mulaudzi might have cleaned up her cabinet (or has she?) but the country is still in a state of chaos, with protests, riots and power outages being the norm. How will she fix it, and who will stand in her way?
Season 1 of The Republic won seven SAFTAs in 2020, including Best TV Drama and Best Actress – Drama for Florence Masebe.
Die Byl S4 | Binge from 2 March
Stream On's #1 Afrikaans show to stream, the SAFTA-nominated crime-thriller series, Die Byl, returns for its final season with Byl ready to quit the police force after the tragic death of his close friend and colleague at the end of Season 3. The rest of the team is unwilling to let Byl go, knowing there'll always be another serial killer to catch, and if Dr Shani is right about a suspicious DNA test, his resignation may have to wait.
Waldemar Schultz returns as Colonel Piet van der Bijl, alongside a distinguished cast.
Mzali Wami S2 | Binge from 27 March
Set in Johannesburg, the drama series Mzali Wami centres on Ntokozo, a young girl who became entangled in an elaborate human trafficking ring involving her biological mother.
Following Season 1's dramatic ending, Season 2 picks up with Ntokozo and Joyce returning home to begin a new life as mother and daughter, but the warm welcome they receive doesn't necessarily signal a happy ever after.
Lungelo Mpangase (The Wife, eHostela) returns as Ntokozo, while Royalty Soapie Award winner Lusanda Mbane (Scandal!) steps into the role of Joyce. SAFTA winner Loyiso McDonald (The Queen) joins the cast this season as Lungelo.
Survivor SA S9: Return of the Outcasts | Binge from 2 March
Some were outwitted. Some were outplayed. But none could outlast. Until now … Survivor SA: Return of the Outcasts sees 20 returning players from the previous eight seasons of Survivor South Africa reignite their flames in a bid to take home double the prize money!
Once again hosted by Nico Panagio, the ninth season of SA's very own take on the global hit franchise promised a second chance for some our favourite – and less favourite – former castaways to make it to that Final Tribal Council and claim a grand prize of R2 million in the world's greatest game.
My Kitchen Rules S4 | Binge from 1 March
Come for the food, stay for the drama on My Kitchen Rules South Africa. The heat is on in Season 4 of the popular cooking competition show as 10 new teams of home cooks set out to impress judges David Higgs and J'Something with their instant restaurants, hunting for flavour, fun and R1 million cash prize in the SAFTA-winning local edition of the Australian reality series.
Sunday Sexy Love S1 | Binge from 16 March
Sunday Sexy Love is a variety show hosted by SAFTA-winning and AMAA-nominated comedian, actress and presenter Tumi Morake (Our Perfect Wedding) that explores the relationships of some of SA's most-loved couples. Through their love journeys, the show reveals how love comes in different shapes and forms, inspiring us all to love again.
Boity and Anton, Bontle Modiselle and Priddy Ugly, Gogo Maweni and Sabelo Mgube, Latoya and Lebo, Ntokozo Mbambo and Nqubeko Mbatha, Mpho Wabadimo and Themba are all among the celebrity sweethearts who'll be sharing their love stories – unfiltered – and their secrets for keeping their relationships going strong.
Our Perfect Wedding S12 | Binge from 13 March
We all love a romantic wedding, but actually making one happen can test even the strongest love to its limits. Lebogang Tlokana (aka The Funny Chef) steps up to host Season 12 of the beloved reality series, Our Perfect Wedding, which once again sees couples trying to pull off their dream day… even when the odds are stacked against them.
Moja Love classics | 13 March
This month's additions from Moja Love include Season 2 of X-Repo, the reality show that helps people get their possessions back when they've been wronged, and Season 1 of the controversial reality show Isencane Lengane S1, which follows teenage newlyweds Thando Msomi and Siyacela Dlamuka.
Non-Fiction
The Elon Musk Show | Binge from 15 March
The three-part documentary series The Elon Musk Show gets to the heart of who Pretoria-born billionaire Elon Musk really is by interviewing the people that know him best. Family members, employees, close friends and enemies tell the intimate story of Elon Musk's incredible journey to become the world's richest man.
Using extensive archive footage taken throughout his life, from South Africa to Silicon Valley, the series analyses the key moments in Elon's career, from his first tech start-ups through to Tesla and SpaceX.
As The Independent (UK) says, "The Elon Musk Show is extremely well-made … beautifully and painstakingly blended together with real care and craft … Such is the attention to detail, it's worthy of Musk himself."
I Love You, You Hate Me | First on Showmax | Binge from 1 March
I Love You, You Hate Me is a limited series chronicling the rise and fall of Barney the Dinosaur's furious backlash — and what it says about the human need to hate.
From Barney-bashing to frat parties to homicidal video games, something in American society broke into a million pieces, and it's never been put together again… or is this just who Americans were all along?
The Bachelorette S19 | 22 March
Also billed as "The Bachelorettes", the 2022 season of the multi-award-winning dating reality show The Bachelorette features not one, but two gorgeous ladies – and BFFs – on a quest to find love, with a bevy of dreamboats competing for their affections.
Hosted by former Bachelor Jesse Palmer, the season stars fan favourites and co-runners-up on the 26th season of The Bachelor, 26-year-old flight instructor Rachel Recchia and 31-year-old ICU nurse Gabby Windey on a journey in the The Bachelorette. With their bestie by their side, they'll undertake a journey of luxurious travel, romance, heartbreak and tears … but will they find true love?
Love, Lizzo | 22 March
Listen up, Lizzbians! The HBO documentary film Love, Lizzo follows Lizzo's life from her humble beginnings to her meteoric rise, sharing an intimate look into the moments that shaped her hard-earned rise to fame, success, love and international stardom as a multiple Grammy Award-winning hip hop artist who's changed not only music, but culture as well.
This is the journey of a trailblazing superstar and body-positive icon who has become the movement the world desperately needed just by being herself. Along the way, Lizzo has won a ton of awards, including four Grammys, and was named TikTok's Most Viewed Artist for 2022.
Also catch Lizzo: Live in Concert, featuring special guests Cardi B, SZA, and Missy Elliott, from 22 March.
Kids
Teen Titans Go! & DC Super Hero Girls: Mayhem in the Multiverse | 9 March 2023
Lex Luthor unites the world's supervillains to capture all of Earth's superheroes, until only the DC Super Hero Girls are left to stop the Legion of Doom. Our heroes must cross dimensions to rescue their fellow superheroes from the Phantom Zone, but a fortuitous wrong turn leads them to Titans Tower – where they find much-needed allies in the Teen Titans!
Common Sense Media recommends the film for ages 9+, saying, "This meta crossover movie is silly fun with lots of adventure."
Fireman Sam S14 | Binge from 2 March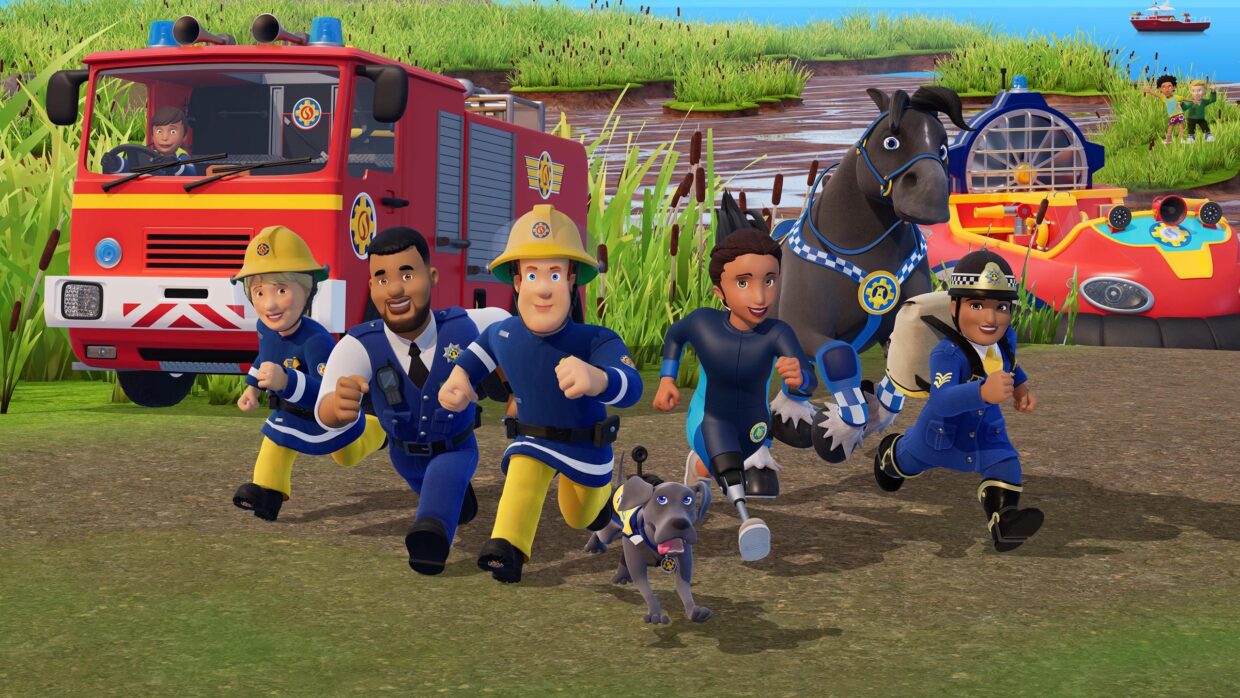 For the little ones, there's a whole new season of Fireman Sam coming to Showmax, with exciting firefighting adventures and beloved characters that'll have them cheering for these community heroes.
The show follows a fireman and his fellow firefighters in a little Welsh village called Pontypandy, where they're called out to save the day in emergencies from pet rescues to a toasted marshmallow starting a forest fire. Along with the fun of fire engines racing to the rescue and kooky characters working together as a team, Fireman Sam also teaches fire safety and how to stay calm in a crisis.
Also new on Showmax in March
2 March
3AM – The Campus | Fierce Cop | Hansel and Gretel: Witch Hunters | Jerry & Marge Go Large | King Tweety | Mntase S2 | P.S. I Love You: Phumeza and Shota Wedding Special | See for Me | UNEFA S2
6 March
30 Greatest Moments – Adele | Inside Man | Invincible Dragon | Munitions Highjacking Case | VR Fighter
9 March
Dolla | Halloween
13 March
Crawlspace | Identity Thief
16 March
Death Race | Schemers | The Pebble and the Boy | Trick or Treat | Scooby-Doo!
17 March
Geduld Is 'n Virtue
20 March
Injustice | Miami Vice
23 March
Dangerous | Hop | Respect the Jux
27 March
Best Birthday Ever | The Royal
29 March
The Rock and Roll Hall of Fame 2022 Inductions
30 March
Spirit: Stallion of the Cimarron | Tom & Jerry: Cowboy Up!
31 March
Glastonbury at 50