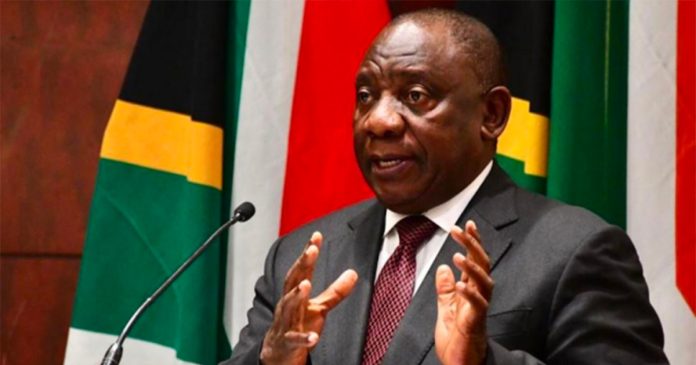 The DA calls on President Ramaphosa to brief the nation and to come clean on exactly what he knew about the corrupt cartels sabotaging Eskom and bleeding the utility dry, says DA Leader John Steenhuisen.
Gordhan and Ramaphosa's security advisor were briefed by De Ruyter
News reports today reveal that on 5 July 2022, then-CEO of Eskom, Andre de Ruyter, briefed President Ramaphosa's national security advisor, Sydney Mufamadi, and Public Enterprises Minister Pravin Gordhan, in the presence of one of Gordhan's advisors, at Eskom's head office. At this briefing, the names of the two senior ANC government officials implicated in Eskom corruption were shared with Mufamadi.
"It is simply not possible that President Ramaphosa would not have been briefed by a single one of these ministers who report directly to him," points out Steenhuisen. "It is therefore clear that President Ramaphosa has known about the identities of these Ministers in his cabinet for a full eight months, and that he has therefore not only lied to the nation, but has seriously compromised himself and let the nation down yet again.
"This is all the more reason for the DA to be granted our request for an urgent ad hoc parliamentary committee that can undertake a comprehensive inquiry into De Ruyter's allegations, using the full sweep of parliamentary powers to subpoena anyone and everyone who has information required to end the corruption and sabotage at Eskom, hold the perpetrators accountable, and work towards bringing an end to South Africa's electricity crisis."
Steenhuisen insists that South Africans have a right to know who these implicated Ministers are, especially ahead of the long-awaited cabinet reshuffle (which has been delayed because "the president has a cold", according to local reports).
"And they have a right to expect that swift action will be taken to arrest these perpetrators and end the corruption and sabotage that is plunging their businesses into bankruptcy and their lives into darkness and despair," the DA leader says in a statement today.
UPDATE: The ANC has served De Ruyter with legal papers over his allegations about alleged corruption at Eskom. The ANC is demanding answers from De Ruyter AND Eskom within seven days.