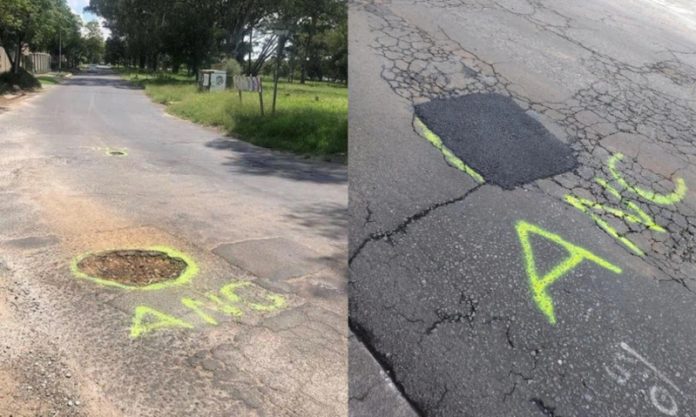 Circling potholes and writing the words 'ANC' next to them seems to be the only way to get the government to take action and fix them!
Last month, a man, who was clearly tired of potholes in roads around Mzansi, shared a TikTok video of himself circling them as he spotted any, leaving an 'ANC' mark beside them.
Shortly thereafter, the holes were fixed.
The same man shared a video of municipal workers fixing them.
This works!!! I'm buying spray paint tomorrow!!!! But I won't buy cold drink. Fuck them! pic.twitter.com/lUtt6wzbFq

— Ashraf Shikari ™ Ash (@ShikariTyres) February 22, 2023
ALSO READ: More people join in the circling of potholes with spray paint
SPRAYPAINTED POTHOLES ARE BEING FIXED
Following in his footsteps, photos of potholes that have been circled and marked "ANC" were shared on Facebook.
It is not clear where the pictures were taken.
ALSO READ: WATCH: Man goes around circling potholes with spray paint