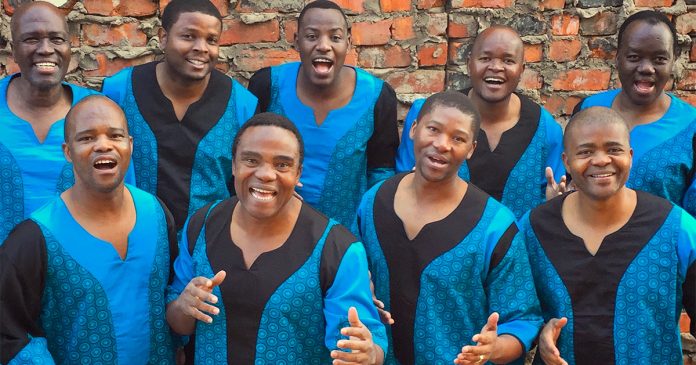 If you're a South African in the US, don't miss Ladysmith Black Mambazo, performing on Sunday (19 March) at Sanders Theatre at Harvard University in Cambridge in Massachusetts.
Global Arts Live says: "With the power of gospel and the precision of Broadway, Ladysmith Black Mambazo is the undisputed king of mbube, South African a cappella singing. The multi-Grammy-winning group came together in the early 1960s and continues to thrill audiences around the world with its strong, proud melodies harmonized in layers of call and response."
Global Arts Live brings inspiring music and dance from all corners of the world to stages across greater Boston, aspiring to transcend borders, cultivate community, and enrich lives.
Ladysmith Black Mambazo carries a message of Peace, Love and Harmony as they travel the world year after year. "They bring this message, in song and dance, to every theater they perform in. We hope you will join them as they spread their message," said the organisation.
South Africa's Five Time GRAMMY Award winning singing group, Ladysmith Black Mambazo, was founded in the early 1960s by Joseph Shabalala, then a teenage Zulu farm boy living just outside the small town of Ladysmith.
Joseph retired in 2014, handing the group leadership to his four sons, Thulani, Msizi, Sibongiseni and Thamsanqa.
How did Ladysmith Black Mambazo get their name?
In naming the group, Joseph used his hometown Ladysmith to honor his family history. The word Black is reference to the black oxen, the strongest of the farm animals he worked with, so to announce the strength of the group's vocal singing. Mambazo is the Zulu word for a chopping axe, a symbol of the group's vocal ability.
Tickets for Sunday's performance range from $28 to $48 and can be bought here:
https://my.globalartslive.org/38
WATCH Ladysmith Black Mambazo – Homeless