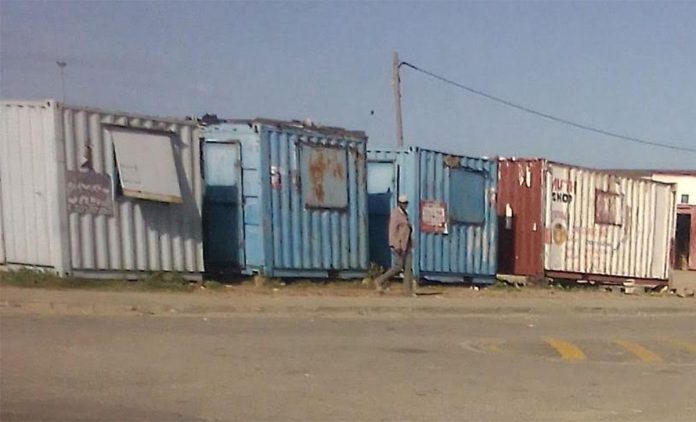 When two bulls fight, it is the grass that suffers most. That's why there is still no success in developing the township economy in the Eastern Cape… writes Godfrey Sigwela
Opposition party, the Democratic Alliance (DA), has not stopped firing missiles at the ruling party, the African National Congress (ANC). And out of that tussle, any progress made in view of economic development, has ended up in a state of deterioration.
The DA's latest target was the ANC MEC for Finance, Economic Development and Tourism, Mlungisi Mvoko.
The DA accused him of failing to show commitment to provide service delivery.
That followed Mvoko's recent budget speech, which the DA claimed lacks the muscle to address the needs of the poor.
Yusuf Cassim, the DA shadow MEC for finance said:
"The budget delivered by MEC Mlungisi Mvoko failed to provide the people of the province with any hope that service delivery will be a priority.

"Mvoko failed to make any announcements regarding the plan to deal with the energy crisis. In his budget, no steps were announced to reduce the number of cadre-deployed millionaire managers."
However, Mvoko maintains that he has done enough pertaining to the service delivery.
During his budget speech, he tabled several business and jobs initiatives. Mvoko said:
"Over the medium term, there is an amount of more than R270-million allocated for the development of Small Medium Micro Enterprises (SMMEs).

"From that amount R100 million is set aside at the premier's office for continued support towards youth owned enterprises."
Mvoko also indicated that there is a newly established Eastern Cape Economic Development Fund (ECEDF).
"The ECEDF will be rolled out in the coming medium term. The Eastern Cape Development Corporation will be the implementing agency. It will kick start during 2023/24 financial year and has its budget. It will address funding gaps in the province," said Mvoko.
The Coega Development Agency is another area Mvoko believes will create additional jobs through new investments.
"In Coega there are new investments totalling billions of rands. That's where we hope to get additional jobs during the construction and operation phase," added Mvoko.