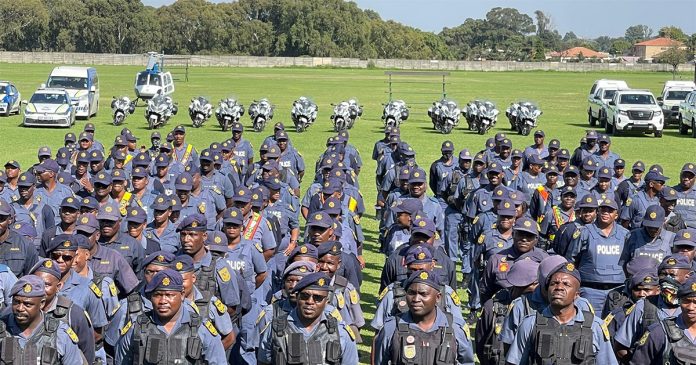 Countries abroad are warning their citizens living in, or travelling to, South Africa about the protest action planned for Monday, 20 March 2023. South Africa's Police Service (SAPS) has reassured the public that it will be out "in full force".
Police Ministry Spokesperson, Lirandzu Themba, tweeted photos of police operations being inspected on Friday morning by SAPS "top brass", and said the inspections were undertaken "leading up to the Monday #NationalShutdown. Minister Cele says #SAPS will be out in full force on the ground and in the air to enforce the law and ensure the protest is peaceful."
The EFF and other organisations plan to create a National Shutdown on Monday to demand electricity, after relentless power cuts have devastated the country's economy, and to call for the resignation of President Cyril Ramaphosa.
The Australian government's smart traveller app sent an alert on Friday to its subscribers, saying:
"Protests are expected across South Africa on 20 March. Services may be disrupted. Avoid areas affected by demonstrations and protests. Follow the advice of local authorities."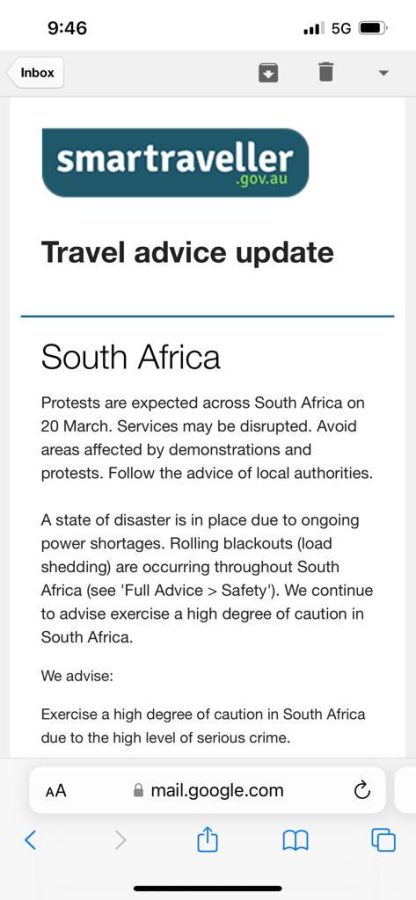 The UK government's website has also been updated. In addition to its message warning British citizens that "regular protest marches, demonstrations, and periodic incidents of public disorder across South Africa… can become violent", the UK's foreign office says:
"Protests aimed at delivering a national shutdown are expected across South Africa on Monday 20 March. You should monitor local news, radio and social media and check your route for any disruption before you travel. Using a GPS can also help you identify blocked routes, not least as protests and demonstrations can change course at short notice. Do not attempt to cross protests or roadblocks, as this can provoke a violent reaction."
According to gov.uk, over 280,000 British tourists visited South Africa in 2022 and "most visits are trouble-free".
President Ramaphosa said yesterday that security forces will be called in to defend the people of South Africa, and that "anarchy and disorder will not be allowed".
South Africa is governed by the rule of law. We are a constitutional democracy. Disorder and anarchy will not be allowed in South Africa. pic.twitter.com/NizRkTsqo6

— Cyril Ramaphosa 🇿🇦 (@CyrilRamaphosa) March 16, 2023