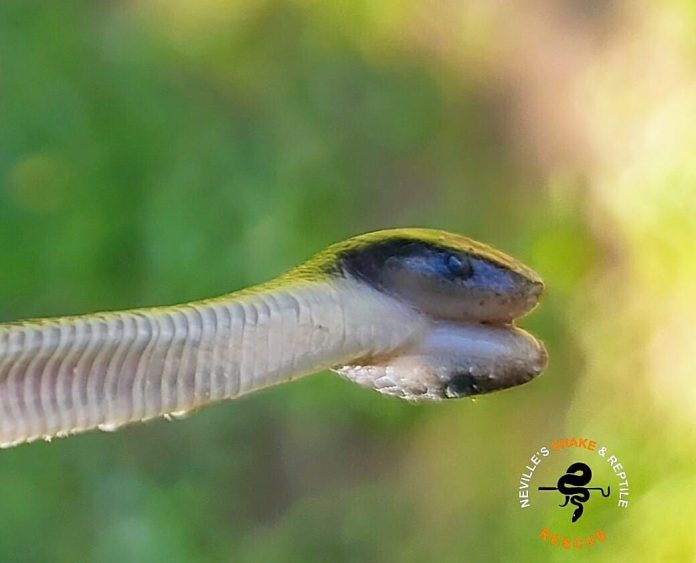 Residents in a rural South African town initially thought the spirits of the dead were amongst them when they found a rare two-headed snake in the bush.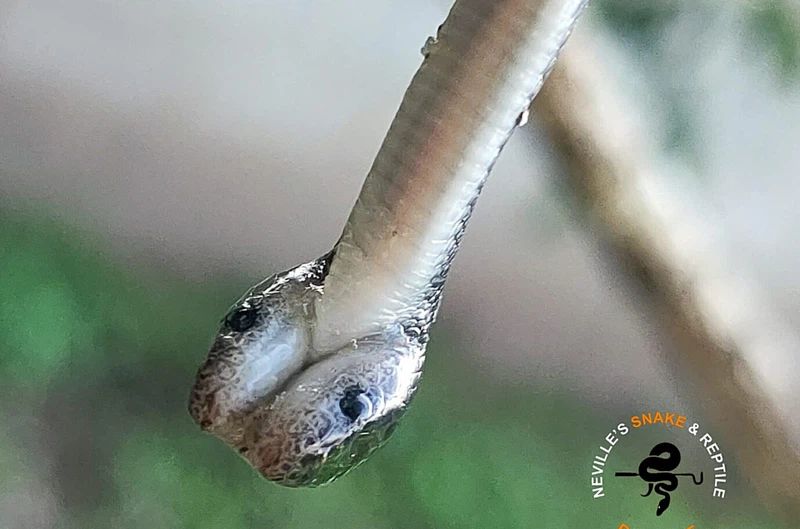 The Wolf Snake, which is harmless, was about 5 inches long and was only a few days old… but it apparently brought superstitious terror to the community.
Snake catcher Neville Ganes, 53, was called out from Qonce (formerly King William's Town) in the Eastern Cape to deal with it and said:
"The locals were very afraid.

"The person who found it thought he had been cursed, such is the superstitions that exist in South Africa, and I had to try and reassure him he was fine.

"They thought that evil had come amongst them.

"Two headed snakes are a rare reptile deformity similar to conjoined twins and each head has a functional brain even though they share a single body.

"I tried explaining it was just a deformity but the people thought it was a sign of the devil. I collected it and took it away, and calmed the residents."
Married father-of-three, Neville, is a retired police officer who runs Neville's Snake and Reptile Rescue, removing 300 snakes a year.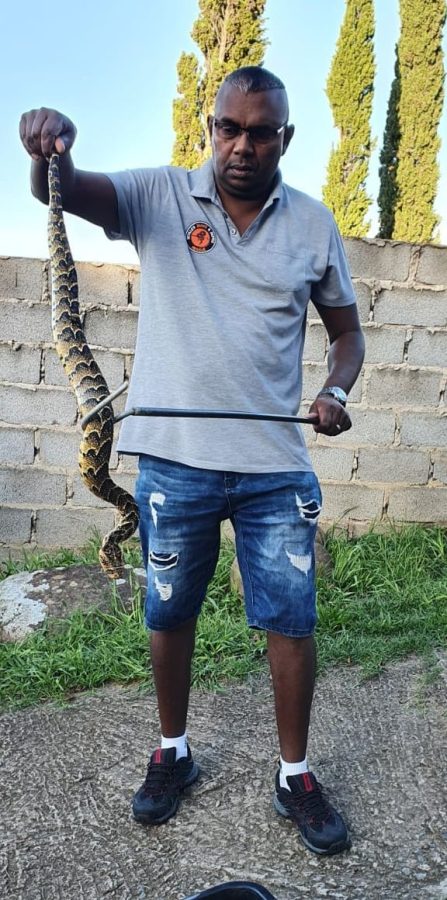 He said: "I deal with puff adders, Cape cobras, boomslangs and the rinkals amongst others, all of which are highly poisonous but I have not been bitten yet.
"But this wolf snake is the weirdest one I have had to deal with yet, and as it grew the two heads would have fought each other for food as it got larger".
When fully grown, the wolf snake can be three and a half foot long, and feeds on frogs and lizards. It was found in a rural area on the outskirts of Qonce.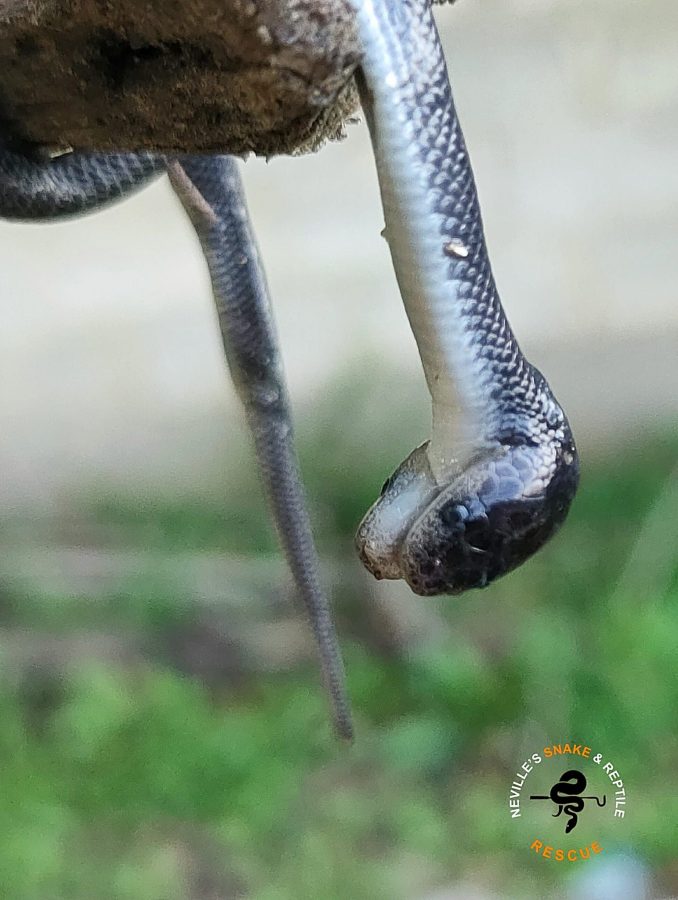 Sadly the serpent died shortly after being rescued and has been sent to the African Snake Institute who will preserve it, and give it to a museum to display.

To use any of the text or photos, please contact Jamie Pyatt News Ltd.