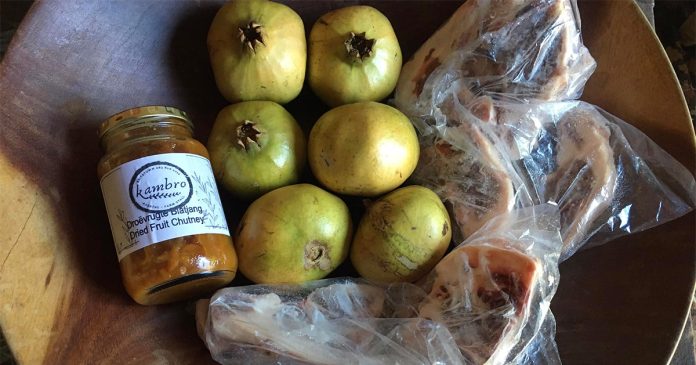 Western Cape resident Herman Labuschagne shared a beautiful post today on social media that's worth sharing with the world.
In the post, headed 'The kindness of strangers in the Great Karoo', Herman said the people of the Karoo are still true to legend. He then explained:
"For 300 years, travelers have written in their journals, letters and books, about the astonishing hospitality of the people of the Karoo. They would tell of how farmers would extend their hospitality to complete strangers – and even to their enemies – simply because it was the custom of the land.
"A friend came to visit me, all the way from the far north. He stayed over at a guest farm somewhere near Britstown. Most people would have to consult a map to find where that is. A small settlement that is hardly a dot in an atlas. Yet, there too, you will find the beautiful souls of the arid land with their loving hearts.
"During his stay, he told the farmer's wife about me. I don't know what he told her, but she summarily announced that my guest would have to take along a package for me.
"When he arrived, there was a bag of Karoo pomegranates – sweet as honey with the richness of the land. And two packets of fresh Karoo mutton chops. And a delicious bottle of dried fruit chutney. Just a gift to a total stranger. Nothing required in return. No strings attached. No expectations whatsoever.
"These kinds of things simply do not happen anymore in today's selfish age. And yet, they do. In the Karoo, at least.
"Now, you see why some of us don't really want to emigrate from the beautiful land that has been our home for over 300 years. We have some uniquely evil people in this country. But we have some uniquely good ones also. They are the ones who make our world worth holding onto for as long as we are able."
After reading Herman's story, many friends shared similar stories of the kindness of 'plattelanders' (rural folk) and leaving the Karoo with gifts that include bags of biltong and padkos. One father recalled a trip with his daughter, where he stopped at three farmsteads. "First thing they offer is coffee. The last stop they gave us a huge bunch of dried kudu wors. Wonderful souls."
"That's how it still works in the deep countryside," says Herman.
Follow Herman on FB here:
https://www.facebook.com/hermanlab