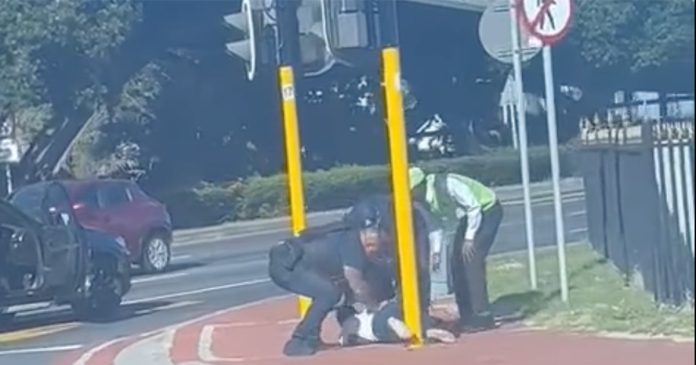 An alleged criminal at Canal Walk shopping centre in Cape Town, South Africa, was not only caught when he tried to escape, but has also found himself the brunt of many jokes on social media. Watch video below.
TikTok user Faamz posted a video of the attempted escape, and subsequent take-down by Canal Walk security staff, and said: "When the Great Escape didn't go as planned."
Canal Walk's marketing manager Vanessa Herbst told SAPeople that the incident took place on Tuesday and confirmed "the person was involved in criminal activity" but was unable to give further information at this stage. Faamz included a hashtag that he had been stealing.
South African social media users described the security personnel as being like large bouncers and joked that this was a "smackdown of note", that "bro saw security and just started jogging on the spot". Some joked they "flipped him like a pancake", although others expressed concern with the way in which he was stopped in his tracks.
One said: "If a police officer took down that guy then people would call it police brutality", another added "you can see that the criminal was exhausted from running and practically gave himself up. Was there a need to shove him onto the ground?"
MH commented: "I hope I'm not the only one concerned with the level of uncontrolled power private security has in this country."
Others however said "That's a Slam-Dunk right there! Fully DESERVED by that thug!!"
Many praised the security and said they should be training SA's police force. "Canal Walk Shopping Centre, hook SAPS up with some of your guys," pleaded one viewer, "or at least hook them up with the person who does the training💪💚💚💚"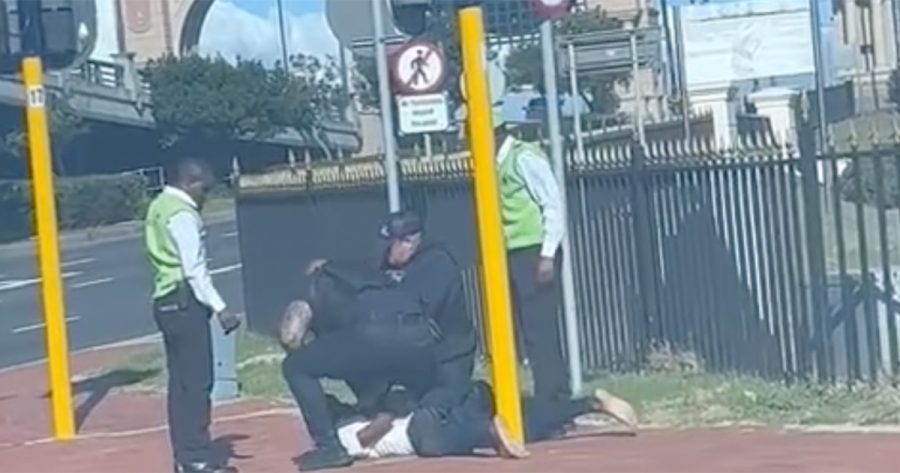 Most congratulated security and said "keep up the good work; we need more people like you guys around, cause we live in a world where crime is high."
Canal Walk security don't play, said many.
In response to one user who revealed he was one of the arresting officers on the video, and that you can "know u R safe when ever u pop in around Century", Faamz said: "Thank you 🙏 he will definitely not come back there I hope this raises awareness to everyone to be vigilant out there; keep up the good work 👍"
WATCH When the Great Escape doesn't go according to plan, South Africa