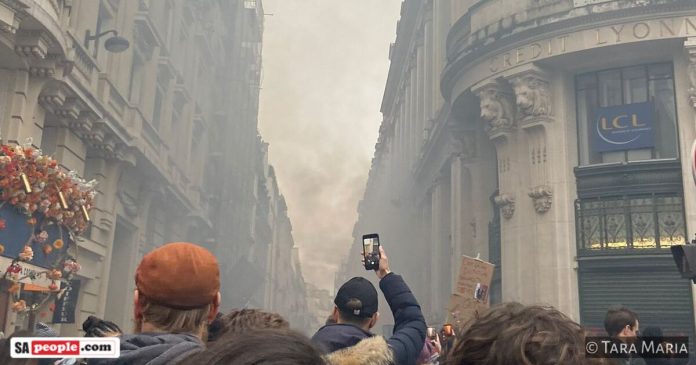 The French presidency announced today that it has postponed King Charles III's planned visit to France on Sunday, due to concerns about the ongoing protests in Paris over the pension reform (increasing the age of retirement from 62 to 64). President Emmanuel Macron said he would rather welcome the king "in conditions which reflect our friendly relations".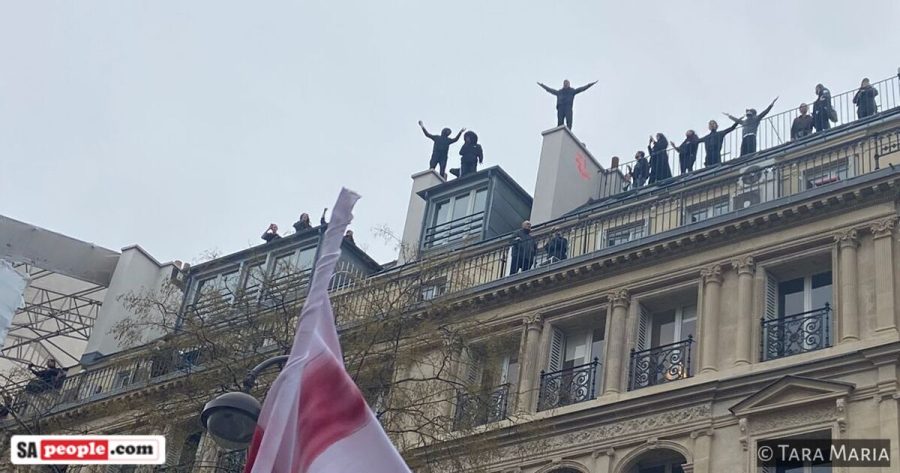 This would have been the British monarch's first foreign tour since ascending to the throne in September, after his mother Queen Elizabeth II passed away.
In a statement on Friday, the French presidency said: "Given the announcement yesterday of another national day of protests against pension reform on Tuesday March 28, the visit of Charles III, initially scheduled from 26-28 March, has been postponed."
Yesterday 457 people were arrested, according to France 24, and 441 security personnel were injured during nationwide protests. Over 1 million people have reportedly joined the protests.
A South African student in Paris took part in the protests between 2pm and 7pm on Thursday. She told SAPeople:
"It felt important to stand with the French people and my fellow French students. The protest yesterday was less about the age of retirement, and more about the way the law was pushed through.

"It was a very surreal feeling. Very emotional. There was a positive vibe, quite peaceful, lots of music… although I did see quite a few fires and fireworks, and some broken windows. I'm worried, it feels like it will turn violent.

"When we were leaving the police were blocking us everywhere, and running around us throwing bombe lacrymogène (pepper spray). It felt like they were trying to trap us, but after some running, we managed to get out."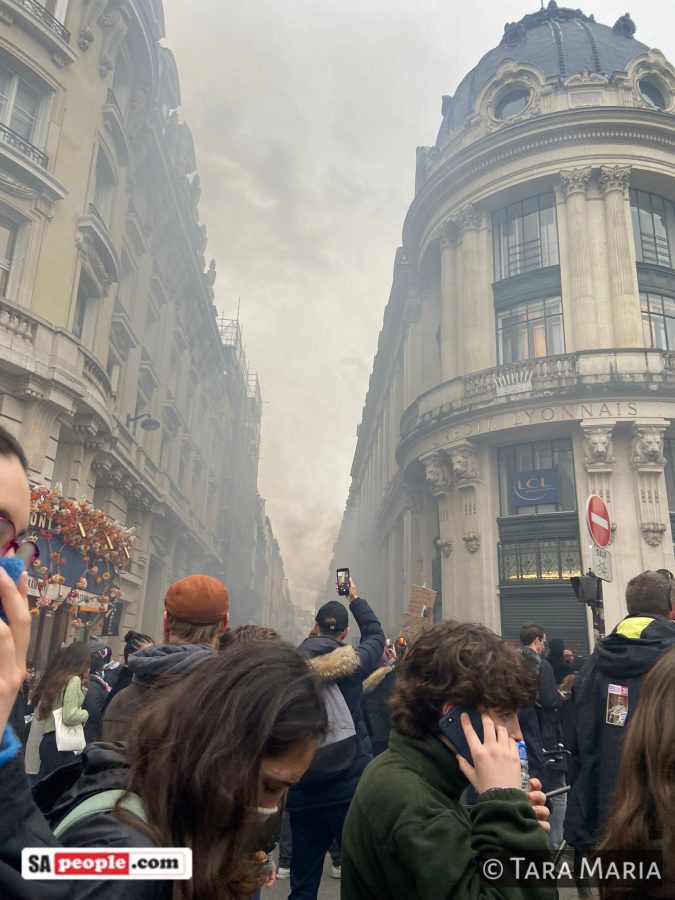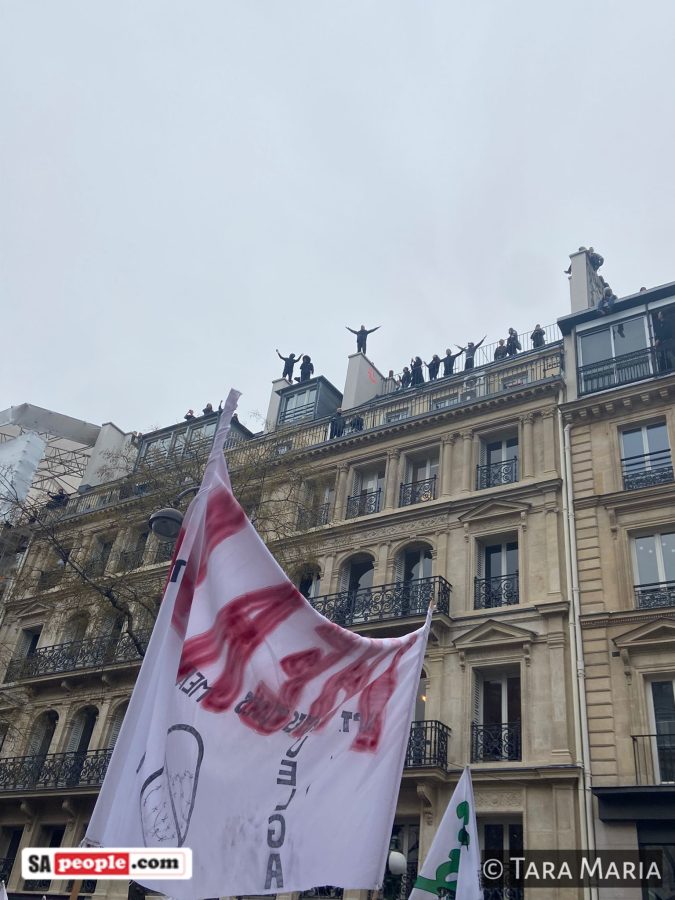 The French presidency said today that a call had been made between President Macron and King Charles III this morning. A call was also made to Downing Street.
The British press speculated that Macron was worried that banqueting with the king of England in the midst of protests would be his Marie Antoinette moment.
Charles and Queen Consort Camilla were expected to arrive in Paris on Sunday, and travel to Bordeaux on Tuesday, before moving on to Germany.
According to the Presidency, the state visit will be rescheduled "as soon as possible".