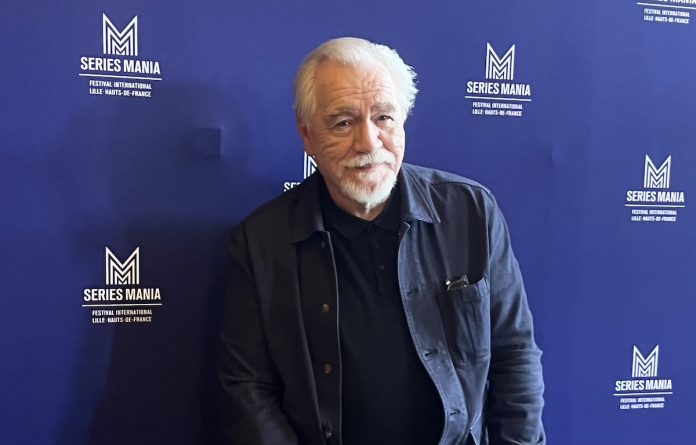 Succession star Brian Cox told SAPeople this week that he would LOVE to work in South Africa again.
The award-winning actor, who was in Lille (France) as Guest of Honour for Series Mania, spoke to SAPeople about the show, family and his experiences filming in SA. Cox also gave a Masterclass in advance of the world and South African premiere of HBO hit series Succession season 4, which begins on Showmax on Sunday 26 March! (The BBC is touting is as a "jaw-dropping finale".)
Brian received the Golden Globe Award for Best Actor in a Drama Series for his incredible portrayal of Logan Roy, the larger-than-life father and owner of the media conglomerate Waystar Royco, in the satirical comedy-drama series. Speaking at the Masterclass, the 76-year-old actor said he knew "straight away this was going to be a huge show".
From the beginning the Scottish actor tried to persuade the creators to make his character Scottish, but creator Jesse Armstrong was adamant that Logan "has to be American" (although from Quebec, Canada). However, nine episodes into the show's first season, the creators decided to surprise Brian and changed his birthplace to Dundee, Scotland, his actual birthplace!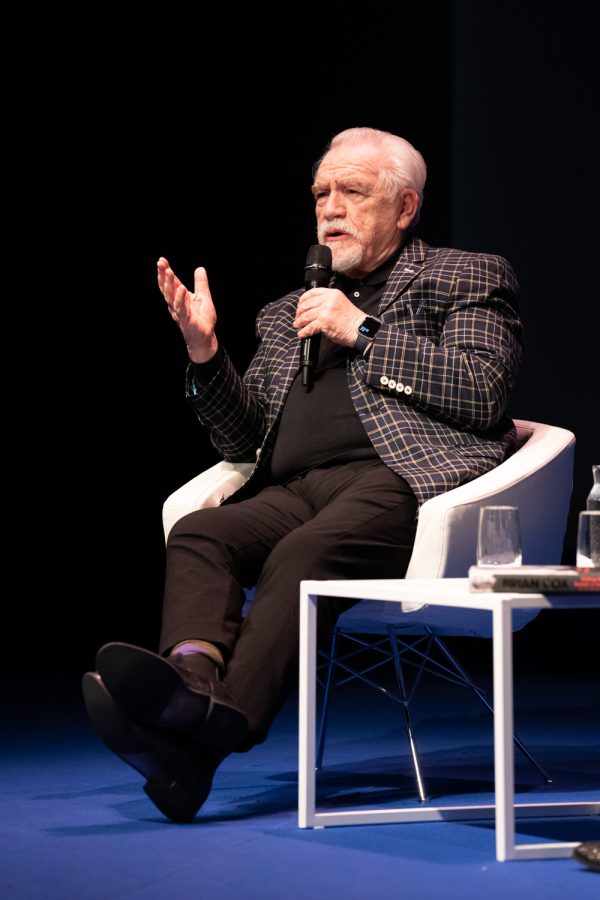 Brian and Logan as fathers
Brian says the patriarch figure he plays "is a very disappointed man. He can't get it right. His achilles heel is he loves his children. If he didn't love his children everything would be so much easier, cos he would just be really ruthless and wouldn't care."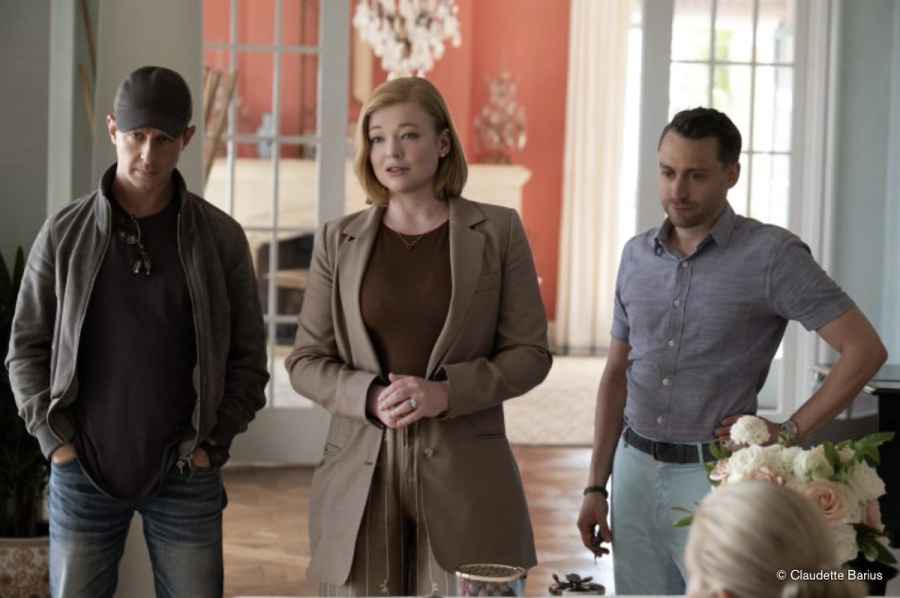 'My parenting was improvised'
The actor opened up during a roundtable interview about not being a particularly great parent himself, explaining, "my problem was my father died when I was 8 and people usually replay their fathers, you know, if you have a father.
"I didn't have anybody to replay so it was all improvised. My parenting was improvised. I made an effort. I tried to be kind and I tried to be understanding. I wasn't very disciplined. I really don't believe in that thing or boundaries. I never had a boundary in my life because my father died, my mother had a series of very bad mental breakdowns. I didn't have any parents for a quite long time so I didn't know. It was all pretend.

"I think that Logan is deprived in one sense. He doesn't quite know how to relate to his children. He knows he loves his daughter. I think he's been loving his daughter less and less. He did actually feel that his daughter could be the potential heir. That was good thinking on his part but then she's impossible, difficult, her morality is deeply questionable.

"Logan's morality is deeply questionable as well. He's not been a caring parent in that way, but then again it comes from his own deprivation. He's not learned how to care. I think we learn from our own parents, the good things and a lot of the bad things."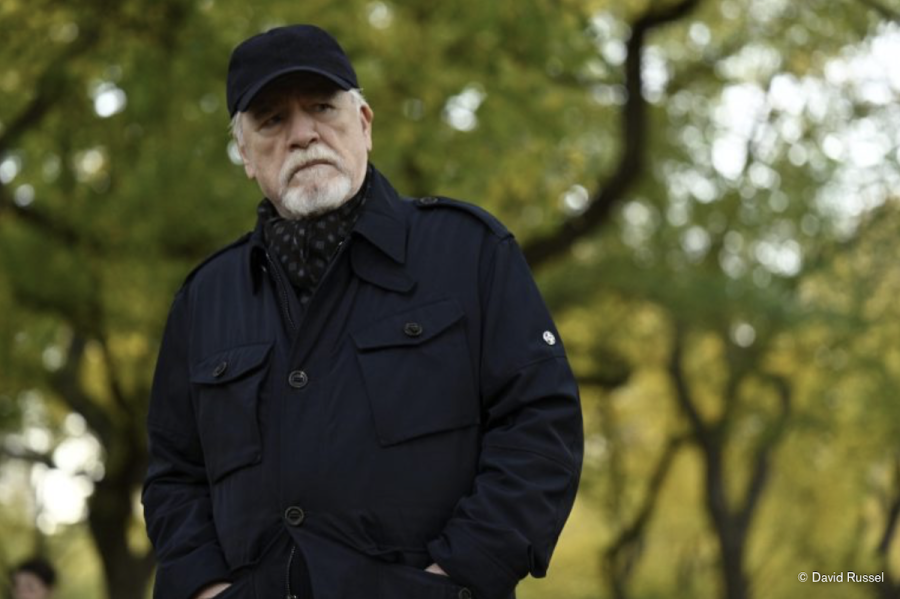 Season 4 marks the end of Succession
"I just lost my sister…"
Although many viewers will be upset that Succession is finishing with season 4, Brian said, "things come to an end. That's okay. I just lost my sister. Whereas it was very emotional for me, at the same time I thought, "No, that's over now. That's finished. That's come to an end." And that's okay. I'm okay with that.
"Personally it was hard for me, she was like my mum. She took care of me. She did a lot of things which were not asked of her. Her coming to the end of her life was very hard. She was 92. But at the same time the emotional thing that you feel because of the investment from her in me, she was very proud and she never let me get away with anything. But that to me was invaluable. I do think that things have to come to an end."
How Brian Cox became an actor
After performing at a family New Year's party, and feeling the "harmony that was created between people sharing something that was outside themselves", Brian, realised – because he was "a show off" – that "the acting thing fell into place quite easily". The now legendary actor said he's disciplined himself to "just learn the lines and (not) bump into the furniture".
Brian would love to work in SA again
Brian shared with us his experiences of filming in South Africa and, just like Tom Cruise, said "I loved it! I would love to work in South Africa again". Brian has filmed in the country twice – firstly for a film called 'The Sinking of Laconia' which he says was "about a ship that sunk here (in Europe) in the English Channel (but) we filmed it in South Africa".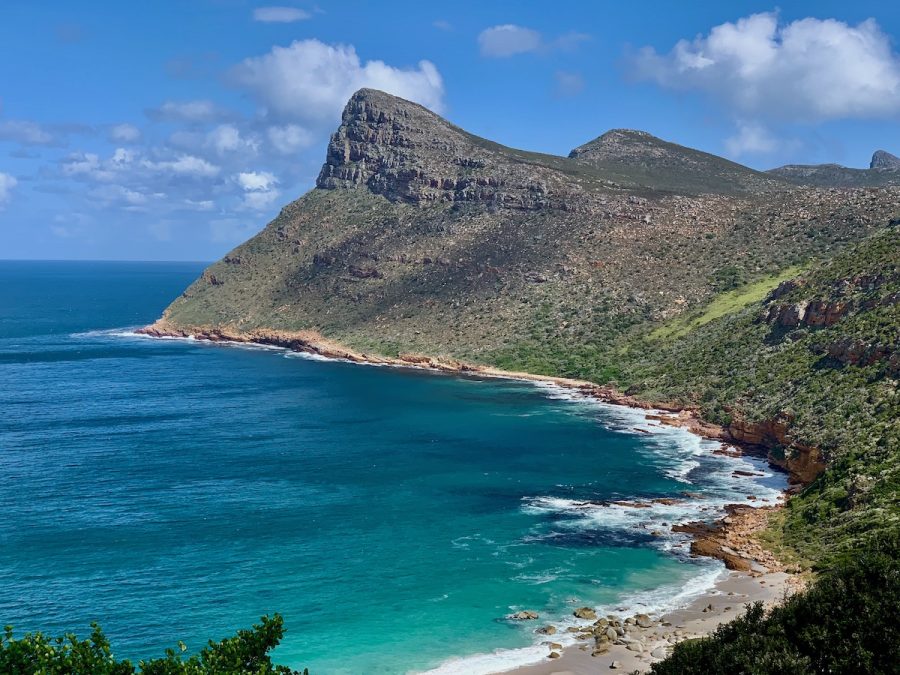 He was also involved in "an ad for a South African insurance company just after Mandela was elected" which took place in Cape Town, and was very special.
The future
Brian is currently casting for his feature directorial debut Glenrothan, scheduled to be shot in Scotland between June and August 2023. The film is about a family distillery and looks at two brothers. Brian jokes that casting the leading actor has been difficult because of so many actors of a certain age being recovering alcoholics!
If you're in South Africa, don't miss Succession on Showmax!
WATCH Succession S4 Trailer
Succession S4 quick synopsis: The sale of media conglomerate Waystar Royco to tech visionary Lukas Matsson (Alexander Skarsgård) moves ever closer. The prospect of this seismic sale provokes existential angst and familial division among the Roys as they anticipate what their lives will look like once the deal is complete. A power struggle ensues as the family weighs up a future where their cultural and political weight is severely curtailed.
WATCH Brian Cox's special message for South African viewers:
#Succession's big boss, Logan Roy, has a SPECIAL MESSAGE for #SouthAfrican viewers: "#SouthAfrica, howzit! Don't miss @succession on @ShowmaxOnline!" 🇿🇦♥️#SAPeople's @cassie_jo_ltd met with #BRIAN COX at #SeriesMania in #France today. pic.twitter.com/7dkpI3q74V

— South Africa People – SAPeople.com (@sapeople) March 18, 2023
If you're in Lille, reserve tickets for Succession season 4 here.