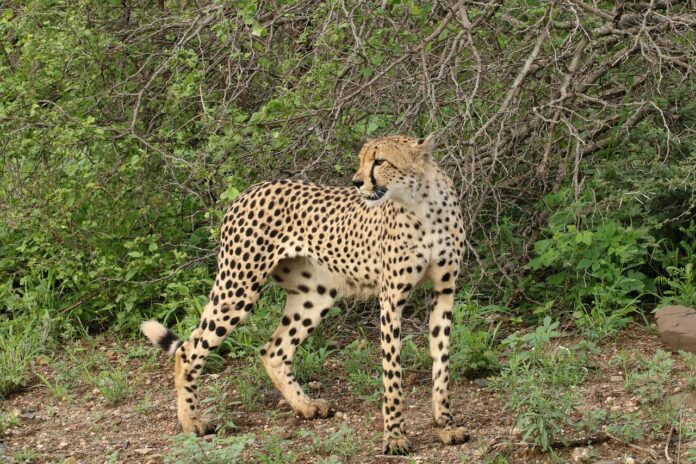 The Kruger National Park is one of the world's must-visit game reserves.
WATCH | Kruger National Park: Mating lions cause huge roadblock
It covers an area of 19 623 km2 and stretches 360km from north to south and 65km from west to east.
WATCH | PYTHON CONSTRICTS LEOPARD IN EPIC BATTLE FOR SURVIVAL
The Kruger National Park is home to the 'Big 5' as well as several hundred other species of animals and birds.
PICTURE | WILD DOG CATCHES IMPALA MID-AIR
Millions of tourists make the journey to the Kruger National Park from around the world every year.
WATCH | HYENA STEALS IMPALA FROM PYTHON
For those who aren't able to do so, visit The South African website daily for some of the very best sightings from inside the park.
WATCH | Kruger National Park | Latest sighting: Pack of wild dogs in playful mood
7:20am
1 Cheetah stationary
H9, at the H14 junction
Near Phalaborwa
5/5
Tinged by nantusarlow pic.twitter.com/t4ViPFsTZ5

— Kruger Sightings (@LatestKruger) March 27, 2023
Do you have an animal sighting you'd like to share or a favourite animal you'd like to see?
If so, send a WhatsApp to 060 011 0211 and we'll hit the publish button!
You can also follow SAPeople on Facebook for the latest animal sighting pictures and videos.