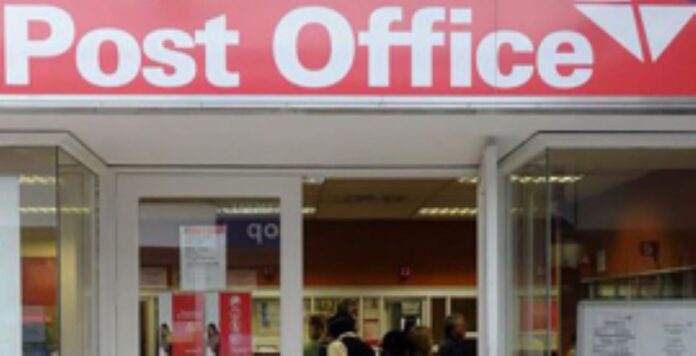 Former Post Office branch manager Reginah Kefilwe Tshabalala who is facing charges of fraud and money laundering is granted R10 000 bail.
Former Post Office branch manager appears in court for a bail hearing. Image: Bongiwe Mchunu/African News Agency (ANA) Archives
Former SA Post Office branch manager Reginah Kefilwe Tshabalala appeared at the Delareyville Magistrates' Court today.
ALSO READ: Senzo Meyiwa trial: Sibusiso Ntazi, accused number 2 denied bail
TSHABALALA GRANTED BAIL
The court postponed the case of the former branch manager of the Post Office in Delareyville, to 26 May 2023 for consultation.
She was granted R10 000 bail and her case will be transferred to the Specialised Commercial Crimes Court.
ALSO READ: BREAKING: JSC recommends the suspension of Judge Tshifiwa Maumela
She was ordered not to interfere with the witnesses, surrender her passport, report to the nearest police station every Monday between 06h00 and 18h00, and report to the investigating officer should she wish to leave the magisterial district of Delareyville.
The National Prosecuting Authority (NPA)'s, North West spokesperson Henry Mamothame: "Tshabalala is facing 136 charges of fraud and money laundering amounting to R1.2 million, which she allegedly stole from the SA Post Office where she was employed as a branch manager."
ALSO READ: Senzo Meyiwa trial: Ntanzi hears bail application outcome today
POST OFFICE MANAGER ARRESTED FOR FRAUD
Tshabala was arrested by the Hawks' Serious Commercial Crime Investigation on 26 April 2023 and charged with 68 counts of fraud and 68 of money laundering, amounting to over R1.2 million.
READ MORE: De Ruyter refuses to drop names in Parliament
It is alleged that between 2020 and 2022, the suspect gained access into the post office payment system as well as the payment system for the South African Social Security Agency (SASSA) fraudulently.
ALSO READ: Stepson and accomplice sentenced to Prison for Stepmom's Murder
She reportedly pretended to be processing payments and transfers on behalf of clients and beneficiaries of both the Post Office and SASSA, meanwhile, she would allegedly transfer a portion, or at times all the money from various accounts into two of her Post Office accounts.
Investigations into the matter have been completed and the state is ready to proceed with trial.
ALSO READ: A Husband killer and hired hitman sentenced to life in prison