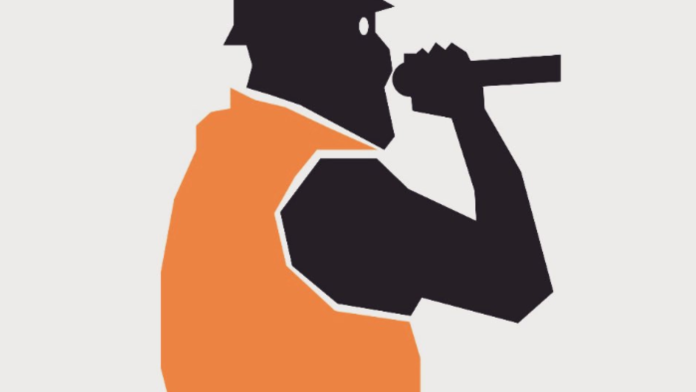 In recent years Mzansi has been trying to connect the dots about Mzekezeke.
Many have been wondering who Mzekezeke is.
The celebrated Kwaito singer had his name thrust into the limelight in the early 2000s and wowed South Africa with some smash hits.
However, despite his newfound fame, little is known about him – apart from the fact he wears orange overalls and a mask.
ALSO READ: DJ Sbu: Five quick facts about the multi-talented super jock
WHO IS MZEKEZEKE?
In recent years many have been convinced that Mzekezeke was in fact DJ Sbu.
The two had striking similarities in body structure, voice tone and appearance.
What convinced South Africa that Mzekezeke may be DJ Sbu is that they were never spotted together or seen in the same picture.
ALSO READ: SA comedian Schalk Bezuidenhout loves bowling
Like DJ Sbu, Mzekezeke was a fan of the Mofaya energy drink.
Against the backdrop of his success, he disappeared from the music scene for almost a decade, but bounced back in 2018.
He released a few songs before he disappeared from the public spotlight once again.
DJ Sbu then announced his return, and many are still convinced he is Mzekezeke.
ALSO READ: DJ Sbu: Five quick facts about the multi-talented super jock
SBUSISO LEOPE CLEARS THE AIR
In 2018 Sbu took to Twitter to announce the return of the Kwaito legend.
DJ Sbu tweeted: "#BREAKINGNEWS Looks like @mzekezekets is back 🤣. KWAITO music might just be back! 21 shows booked for this festive. No hit song. No new music. No tv show. Just the love. It's amazing the power of a brand built 17 years ago still resonates with South Africans to this day, NAMANJE."
Since 2018 he has left many wondering about his whereabouts. DJ Sbu once revealed that the Kwaito sensation is doing well and is now into taxis.
ALSO READ: 'He's doing well': DJ Sbu denies being Mzekezeke [WATCH]
EWN reports that DJ Sbu co-owned TS Records, the label to which "Mzakes Man" Mzekezeke and the late Brown Dash were signed.
While speaking to Penuel on his podcast, the DJ refuted the claims peddled by tabloids that he is Mzekezeke.
DJ Sbu denies claims that he's Mzekezeke😳

Right after confessing he's the iconic faceless man behind the mask, on #ThePenuelShow 🔴⚪ with Penuel 🤣

Expect a Mzakesman U-turn😭#MalemaOnNewzroom Emtee Sizwe Anatii Mandisa Zanele Sifuba Mrs Moller Audi #FillUpMmabathoStadium pic.twitter.com/XvI8Gdw4Su

— YaseBlock B 🇸🇿 (@ThisIsColbert) November 10, 2022
"No, I'm not Mzekezekee. I haven't spoken to him in quite some time now. The guy is doing well. He is doing taxis and every time we speak about the music he hasn't really shown much of an interest."
This article was originally published by Leeroy Mukotekwa.