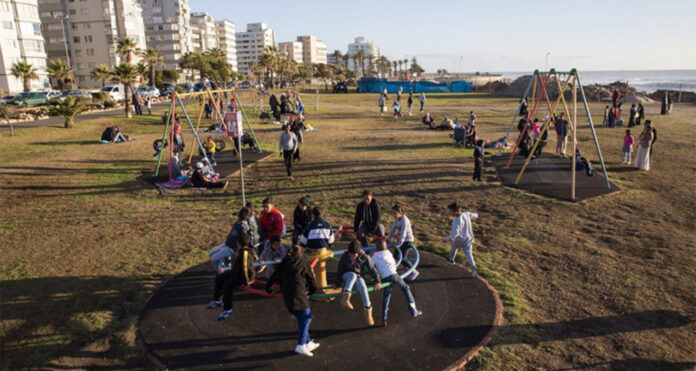 Sexual grooming is a pervasive issue that affects children all over the world, and South Africa is no exception.
Image: GCIS Vuk'uzenzele.
Parents and caregivers should make sure that their children do not fall prey to sexual groomers.
The Department of Justice and Constitutional Development says sexual grooming occurs when a person educates, introduces, or prepares a child to perform, witness any sexual act or become sexually ready. A child is usually unaware that the person is grooming them for sexual acts because this person is often nice to the child.
ALSO READ: Gerhard Ackerman found guilty of child pornography amongst many charges
SEXUAL GROOMING
"In most instances, after realising the motive of the person, the child is usually scared to speak or report this because the incident could have been taking place over a long period. This is a crime and must be reported," says the Department of Justice and Constitutional Development on its website.
Childline South Africa (ChildlineSA) National Executive Dumisile Nala advised parents and caregivers that people who exploit children sexually usually seem very ordinary and 'normal'.
Sexual offenders do not have a particular personality type, says Nala.
ALSO READ: 'Disgusting': Inside Balenciaga's Bondage and child porn scandal
EXPOSING CHILDREN TO PORNOGRAPHIC MATERIAL
According to Nala, some sexual groomers expose children to pornographic material which stimulates a sexual interest that may not be appropriate for the age, stage, and level of development of the child.
"It may influence and shape their sexual orientation and activity especially as they may lack other sexual experience and therefore have no other reference point for healthy and responsible sexual behaviour."
Sometimes children are contacted by adults with a sexual interest in children through cell phones and other points of contact through the Internet.
Nala says parents and caregivers must be vigilant of how their children consume online material.
ALSO READ: Twitter Slammed for placing ads near child pornographic accounts
ACT AGAINST GROOMING CHILDREN
The South African Police (SAPS) service says the misuse of available technologies gives perpetrators new avenues to groom and exploit children.
"Parents are called to implement strict measures which will ensure that their children do not fall prey to sexual predators lurking on the internet," says the SAPS.
It is recommended that parents supervise their children's access to the internet and social media.
The SAPS called on parents and caregivers to keep an eye out for changes in their child for signs of grooming.
"Being overly secretive about online activities, having an older boyfriend or girlfriend, meeting people at unusual places, suddenly having new possessions or having access to alcohol or drugs are some signs to look out for."
ALSO READ: ICYMI: UCT's Pierre de Vos in hot water over child porn distribution
The SAPS emphasised the importance of educating children on the dangers of sexual grooming.