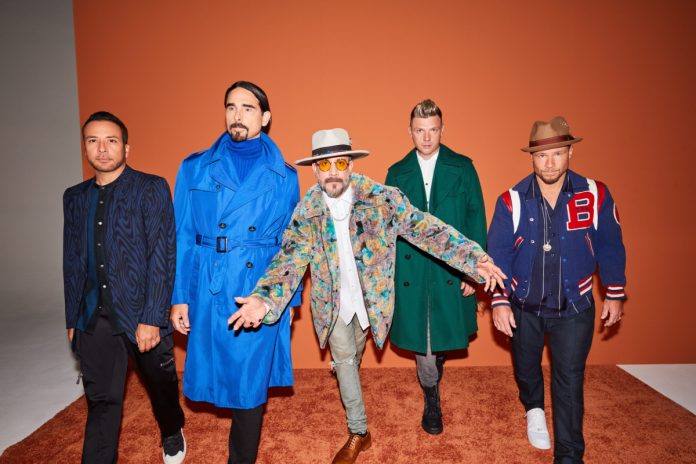 Backstreet Boys have been around for 30 years and some of their best songs include 'I Want it That Way', 'Everybody', and 'Incomplete.'
The Backstreet Boys are back and it looks like they are having their best time here in South Africa.
The popular boyband is in the country for four performances which started at the Grand Arena.
AJ McLean, Howie Dorough, Nick Carter, Kevin Richardson and Brian Littrell continue to entertain fans around the world, and here are some of their very best songs complied by Smooth Radio.
ALSO READ: Sharks, rugby and golf: The Backstreet Boys are living it up in SA
Quit Playing Games (With My Heart)'
This song is one of their first singles released back in 1996 thus helping cement them as one of the world's leading pop acts.
'All I Have to Give'
The sixth and final single from Backstreet's Back, this pop ballad saw the group have their biggest UK hit at the time, peaking at number two in 1998.
'Shape of My Heart'
The song was the lead single to their Black & Blue album, and gave them another UK top five hit.
'I'll Never Break Your Heart'
This was arguably the song that introduced the band on the world stage. The love song was a hit around the world, including a number 8 in the UK in 1996.
'The Call'
This track saw the boys act rather irresponsible, but how can you mad at the Backstreet Boys with a song as catchy as this?
It tells the story of a man who is unfaithful to his girlfriend, after meeting another woman in a nightclub and leaves the club with her instead of going home to his girlfriend (whom he calls to make up an excuse for being late home).
'Larger Than Life'
This was the second single from their Millennium album, which is one of the best-selling albums of all time with 30 million copies sold.
'As Long As You Love Me'
This was the boys' second ever single, and it remains their best-selling single in the UK, despite not reaching number one. The song was a last minute addition to their debut album, as Clive Calder, the chairman of their label, heard the song and called Jive Records president Barry Weiss, who then contacted their manager.
BACKSTREET BOYS HAVE FOUR SHOWS IN SOUTH AFRICA
'Incomplete'
Released in 2005, this was the lead single from the boys' comeback album Never Gone. "Incomplete" showcased a much more mature and a far less "produced" Backstreet Boys and is regarded as the band's best song by critics due to it's production and lyrics.
'Everybody (Backstreet's Back)'
This was originally left off the band's first album, as their label boss thought it would be weird having a song called 'Backstreet's Back' when they hadn't exactly gone away yet.
However, after its huge success around the world in 1997, it was later included in international and special editions. It is also physically impossible to stay off the dancefloor as soon as this song is played.
ALSO READ: Backstreet Boys bonanza
'I Want it That Way'
Arguably the band's signature song, this pop ballad topped the charts in over 25 countries.
Many critics have questioned the song's meaning, mainly the line, "I want it that way." Ben Westhoff of LA Weekly wrote that the song "makes zero sense", adding: "Mainly, the meaning of 'that' is at issue. None of the sentiments in the chorus seem to go with any of the other ones. Even worse, no further explanation is given for what 'that' is."
The video for the song has surpassed 1 billion views on YouTube and is still Backstreet Boys biggest hit to date.